How 2020 killed the Instagram brand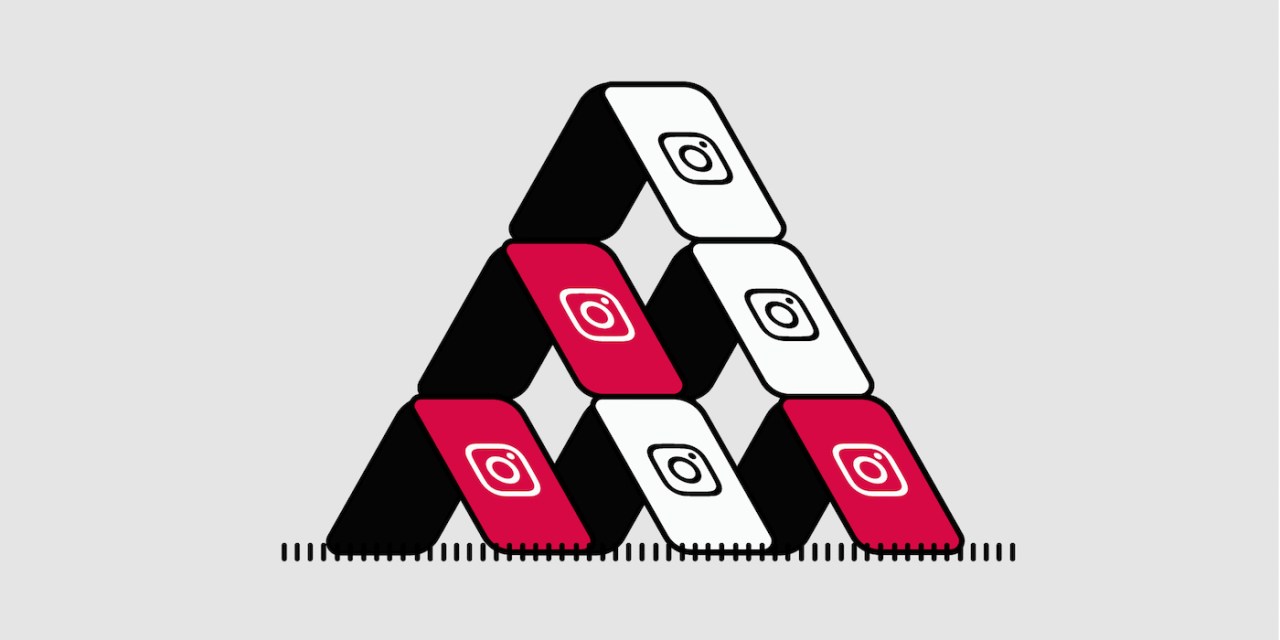 This story is part of Endgames, a Digiday Media editorial package focused on what's next, what's coming, and what's being phased out in the industries we cover. Access the rest of our Endgames coverage here; to read Glossy's Engames coverage, click here; Digiday's coverage is available here.
This spring, Olamide Olowe and Claudia Teng wanted to drum up excitement for the August launch of Topicals, their direct-to-consumer startup that seeks to help people manage chronic skincare conditions. 
To do so, they turned to Twitter. 
Olowe and Teng knew they had to find a way to differentiate themselves from the hundreds of other skincare brands on Instagram, so they used Twitter to post about topics important to their prospective customers, such as how to deal with acne caused by wearing a face mask daily to slow the spread of the coronavirus.
"Instagram is a more visual platform…but it's also a platform that's extremely noisy," Olowe said.
While Instagram might be a place for pristine selfies, Topicals wanted a place where they could honestly talk about the chronic skincare conditions their customers were facing. She felt Topicals could differentiate itself by focusing on a platform many other startups ignored (Twitter) and by talking to customers differently. 
Hey y'all!✨It's Olamide, co-founder at Topicals. I'm usually behind the scenes working on the business side, but I also studied pre-med at UCLA and worked at @SheaMoisture before Topicals. I've dealt with acne scarring my entire life! Let's get into what and why it happens.

— TOPICALS (@topicals) June 27, 2020
The approach paid off, at least early on: Roughly 50% of Topicals' revenue in its first month came from Twitter, where the startup has now amassed more than 17,000 followers.
Over the past several years, Instagram has become the advertising platform of choice for venture-backed direct-to-consumer brand, so much so that social media users now use the shorthand "the Instagram swimsuit" or "Instagram bedding" when referring to some of these companies.
But new-to-market startups are increasingly doing away with some of the branding tactics that have been historically popular on Instagram, both in terms of the images they use and how they communicate with customers. The first crop of direct-to-consumer startups built their business models around selling products online that had previously only been sold in stores, or selling more fashionable versions of household staples (think Away with luggage). That helped fuel now familiar sans-serif and pastel-heavy 'blanding' aesthetic.
Now, newer startups are zeroing in on different opportunities — and making loftier claims. Olowe, for example, said that Topicals wants to "destigmatize" chronic skin care conditions. That requires a branding playbook that's less muted. 
Minimalistic aesthetics are rejected in favor of bright, clashing colors and oversized lettering. Edited photos that evoke a carefree way of life have been replaced by imperfect vignettes from home. And instead of positioning their products as ones that could swing open the gates to a breezy, minimalist lifestyle, brands are increasingly trying to stand for something bigger, centering their social media strategy around busting taboos or reaching customers that have historically been overlooked.
Competing aesthetics
Instagram has been the de facto launch pad for consumer startups for nearly as long as the term "direct-to-consumer startup" has been en vogue. 
Melanie Travis, founder of Andie Swimwear, told Vox's The Goods last year that she launched an Instagram account for Andie before she even had a prototype. "[Instagram] is where our demographic lives, basically," she said, adding that at the time that Andie spent about 80% of its marketing budget on Facebook. 
With so many brands congregating there, a certain sameness began to seep into their branding identities: the same sans-serif font, and the same colors like millennial pink and sage green.
Design experts say there's a good reason why this type of branding took off. "People were still getting comfortable with shopping online, for a lot of these products," brand strategist Aja Singer told Modern Retail. "So brands really wanted to make it into an easily digestible, very clean and easy-to-understand experience. It worked for a long time — which is why it became pervasive." 
Sensing this, startups have been trying to take a different approach. 
Topicals' packaging and website design is inspired by a "coming of age" movie, featuring early 2000s-inspired lettering. Its products come in pink and yellow packaging, not a clinical white as eczema treatment products historically have. Meanwhile, Topicals' Instagram and Twitter feeds' feature pictures of models and customers who don't try to hide their eczema flare-ups.
Singer told Modern Retail that she's increasingly seeing brands that target Gen Z take a different branding and community building approach, citing acne care brand Starface, which launched last September as one example. On its TikTok account, Starface typically features videos of users lip-syncing while wearing the company's bright yellow acne care patches.  "[Gen Z] is looking for unfiltered reality and just having real conversations," Singer said.
The rise of TikTok has also played a role in this new brand-building approach. Thingtesting, a site that reviews new consumer startups, dubbed this trend the rise of the "TikTok aesthetic. "Compared to Instagram's curated world, TikTok is a place where bold, weird and silly ideas thrive," Thingtesting editor Sarah Drumm wrote.
Even startups that still rely heavily on Instagram have changed their approach. "There's so much conversation in the DTC circles around the rise of blands and now the opposite reaction of maximalist brands," said Kim Pham, co-founder of Omsom, a new food brand that sells Asian meal starters. Pham launched Omsom with her sister Vanessa. 
Instead of the usual muted tones, Omsom chose bright, contrasting colors, and its virtual events strategy has centered around confronting stereotypes and championing Asian-American communities. Over the summer, for example, Omsom hosted a virtual cooking class with chef Jen Phanomrat, which Pham described as the "anti-cooking class," asking probing questions like "What do you think of the word authenticity, what do you think about appropriation in food?" said Pham. "It was less about 'Hey, how do you cook something from ABC.'"
Still an essential platform
Aesthetics aside, Pham said that Instagram is "absolutely Omsom's number one brand and community lever." She thinks Instagram still works well for Omsom because the company is trying to reach Asian-Americans, a group that has historically been overlooked by consumer startups on that channel.
"When I spoke to other founders and other investors, they were like, 'Be careful of approaching Instagram, it can become a money suck and it is really noisy,'" said Pham. Indeed, the cost of advertising on Instagram has gotten more expensive, as more brands flock to the platform. Some brands have reported customer acquisition costs on Facebook and Instagram doubling or tripling within a year, and as such can no longer bring in the same amount of revenue from the same type of ads.
"I think us being proud and loud and unapologetically Asian led to a shareability for us [on Facebook and Instagram]," Pham said.
Despite their new look and feel, these new startups will face many of the same challenges as the first crop of direct-to-consumer startups. It's only getting easier to launch an e-commerce website. That means that once a brand with a unique look finds traction, there's sure to be ten other competitors trying to copy that brand's playbook. The TikTok or Gen Z aesthetic may well become the new "blanding" in ten — or even two — years.
While branding might help determine which brands gain quick traction early on, the quality of the product is what will determine which ones have staying power against copycats. Thingtesting founder Jenny Gyllander told Modern Retail that a brands' Instagram or social media feeds only serve as a "first impression" for a customer.
Founders acknowledge that unique branding is only the first step in building a DTC startup with staying power. "Branding and having something that is visually compelling is really important to the customer," Olowe said. "But those are table stakes."