How 2021 became the year of the retail IPO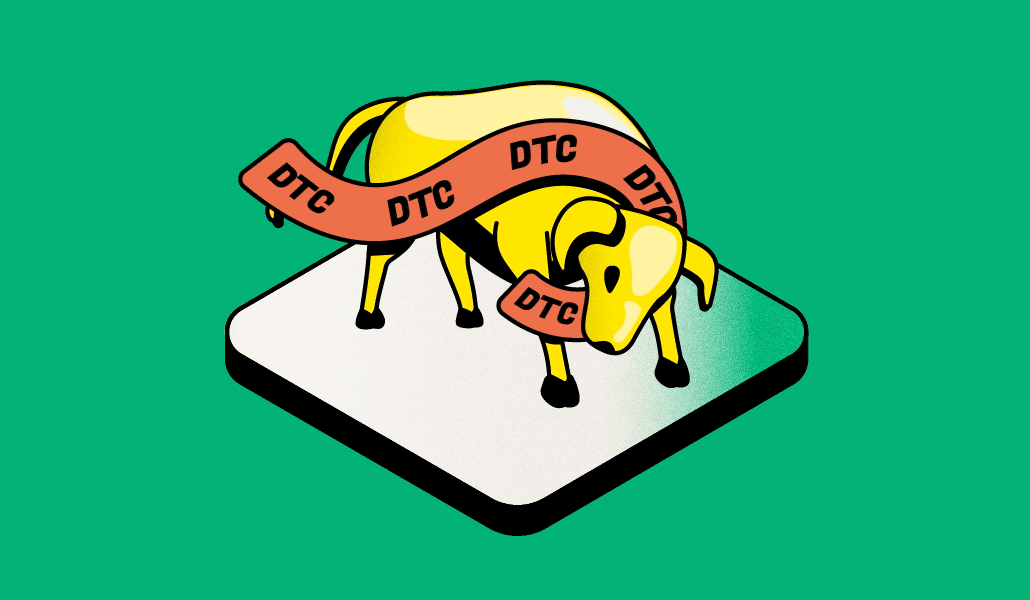 Ivy Liu
Despite a volatile period, the past year turned out to be a prime time for consumer brands' public debuts.
In 2021, a flood for consumer-facing brands went public through various methods — including SPACs, direct listings or traditional IPOs. There were several different factors that led these companies, which range from direct-to-consumer startups to legacy retailers, to go public this year. Some, like fashion rental service, Rent the Runway, are entering Wall Street after having raised hundreds of millions of dollars on the private market, and got to the point where their next biggest source of capital could only come from the public markets. Meanwhile, formerly bankrupt retailers like Mattress Firm and Claire's are using going public as a way to rebrand themselves as more digital-friendly businesses.
To name a few of the VC-backed brands that went public in 2021: medical wear brand Figs, Rent the Runway, The Honest Company and Poshmark  — not to mention DTC players Winc, Warby Parker and Allbirds.  
VC boom fuels IPO boom
This rush to go public is happening after years of a frothy VC landscape. But there are a few reasons why so many startups chose 2021 as the year to go public. Mike Duda, managing partner at Bullish, said that IPOs are for raising additional capital — as well as providing a carrot to those that stuck around while these businesses were raising private rounds of capital. "Some of these businesses have been around for a decade, and need to incentivize their talent to stick around," Duda explained.
In other cases, the market may have forced their hands. Duda cited Rent the Runway as one example, whose revenue dropped 38.6% year-over-year in 2020. "The pandemic hit them, and an IPO makes more sense than trying to raise another private round," Duda said.
The current hot IPO market is due to the overheated venture capital space, which "gets overwhelmed" and goes through hot and cold cycles, said Duda. DTC brands attracted an onslaught of large funding rounds between 2015 and 2019, he said, which, in turn, built up a backlog of companies that decided to go public to access a higher amount of capital than they could get on the private markets.
Some startups that recently went public are having a rough time on the public market. Companies like Allbirds, Rent the Runway and The Honest Company all have yet to turn a profit as publicly traded companies this year — and their public valuations have suffered. For example, Rent the Runway's share prices have been consistently dropping since its public debut in late October; the company's market capitalization is now about $600 million, well below its last private valuation of $1.3 billion in early 2021.
Mattress brand Casper has proven to be a cautionary tale that the public markets aren't for everyone. Casper went public in early 2020 and during its time on the public markets, continued to accumulate net losses while its stock price dropped. The company recorded net losses of $25.3 million, up 59.4% year-over-year during its third-quarter earnings in November, which included a one-time lease write-off charge.
Ultimately, Casper announced in November that it would go private once again, after being acquired by private equity firm Durational Capital Management.
Other companies, however, still show signs of hope. Warby Parker — which chose to go public this year via a direct listing in September — recorded widening losses, mainly due to Covid-related business expenses. Still, Duda — who is an investor in Warby Parker — said that despite accruing losses, companies like Warby Parker take years to truly scale. Being on the public markets is a great way to gain a higher public profile. With that, the company's stock is currently well above its debut price.
A chance to reinvent a brand 
Meanwhile, the IPO market is so hot that even legacy retailers who previously went public and failed are headed toward a public listing as a means to overhaul their businesses.
Specialty grocery chain The Fresh Market is looking to pay outstanding debts via an IPO. Mattress Firm and Claire's both announced that they filed to go public in September, after having previously filed for bankruptcy within the past several years (neither have yet IPOd).
Companies like Mattress Firm and Claire's are using their upcoming IPOs as a way to fuel a new narrative: they've rebranded as omnichannel companies that successfully younger customers. Claire's, for example, is currently in the process of expanding its digital presence to stay relevant among young shoppers. Earlier this year, the company launched direct-to-consumer subscription boxes geared toward young teens and tweens.
"This is a chance for these legacy retailers to reinvent themselves into hip brands," said Duda. "After all, what's old is new again," he said referring to Gen-Z's affinity for early aughts trends.
The IPO bonanza likely isn't ending
More e-commerce businesses are expected to jump into the fray next year.
Some of the upcoming exits are in the thriving grocery space. Instacart, for example, which has delayed its reported IPO to further grow its grocery business. Meanwhile, another digital marketplace, Thrive Market, is reportedly eyeing a $2 billion IPO following its pandemic era growth. Pre-2020, Thrive Market's revenue was growing at a rate 40% year-over-year, and as of June 2021 was at a 90% growth rate, according to a report published in PYMNTS last July. The company declined to comment on its potential IPO ambitions. 
Following in the footsteps of Beyond Meat, meat substitute maker Impossible Foods is also expected to go public in the coming year. Spokespeople for Thrive Market and Instacart declined to comment on their respective companies' IPO ambitions. Impossible Foods didn't respond to a request for comment.
Michael Osborne, president of marketing solution platform Wunderkind, said that an IPO — or some form of public exit — is a logical next step for other well-funded private startups waiting in the wings like Glossier and Klarna. "These businesses may be relatively small right now, but they have brand affinity that a public offering can boost further," he said. 
Osborne said that for consumer brands to scale, they typically need to invest in expansion via both brick and mortar and digital marketing. That requires an injection of capital that may otherwise be unavailable from private investors, especially when the market is favoring tech enterprise or B-to-B solution providers. 
"At the end of the day, investors want a return after years of betting on a startup," Osborne said. "And the companies that went public this year were able to capitalize on the hot IPO environment."