How Amazon is trying to win over more online grocery shoppers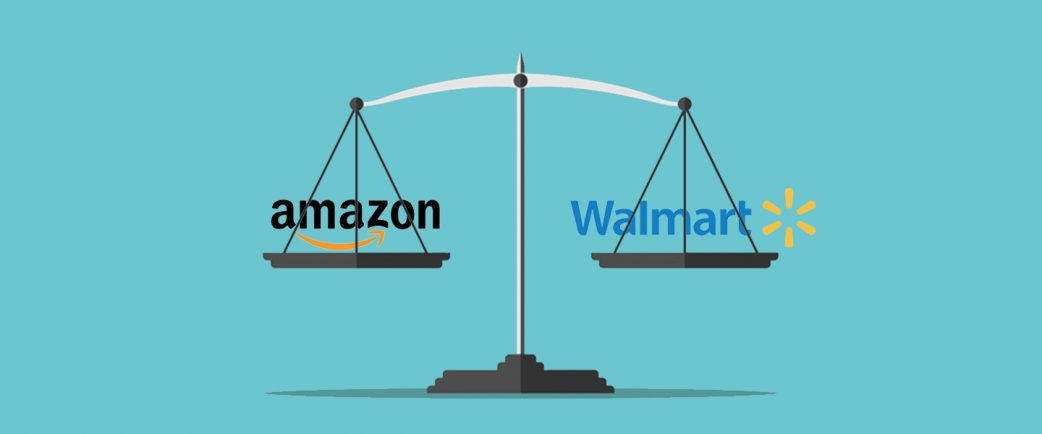 As Amazon's grocery ambitions grow, it's working on making its services cheaper and more convenient. Amazon has more than 100 million Prime members who are used to turning to the site to order all kinds of non-perishable goods. Now, it wants them to turn to Amazon to order fresh food online.
Amazon is doing this by making it cheaper for Prime members to order groceries online, highlighting its fresh food offerings in more product searches, and growing its physical grocery store presence so it can fulfill more online orders.
According to The Wall Street Journal, Amazon's looking to increase its grocery offerings by opening a new grocery chain before the end of the year — one that offers lower-cost goods compared to Whole Foods — which it acquired in 2017. It's a sign that Amazon recognizes that the higher-end Whole Foods chain alone won't be sufficient enough to reach all of the customers who are interested in getting groceries delivered to them.
Amazon's feeling the pressure to ramp up its online grocery sales as other grocery stores with more established brick-and-mortar presences are finding that they can use those existing stores to gain greater market share than Amazon in some cities.
Amazon's grocery delivery offerings are currently split between two different types of services, Amazon Fresh, its fresh grocery delivery service that's available in about 2,000 cities, and Prime Now, the service Prime members use to get two-hour delivery. Prime Now allows customers to order groceries that can be fulfilled and delivered by Whole Foods, if they live near one of its nearly 500 stores.
Meanwhile, Walmart expects that 1,600 of its stores will be able to fulfill online grocery delivery orders by the end of the year, and 3,100 to support grocery pickup.
"Their overall strategy is to obviously grow their presence in grocery to be a much stronger player in the omnichannel grocery space," Rachel Dalton, an analyst with Kantar Consulting said. "It's a matter of how do they come forward with a much more consolidated presence?" To do so, Amazon is trying to lower the steps Prime members have to take to use their membership to order fresh groceries.
Making grocery delivery easier for Prime members
Amazon announced that it will now make Amazon Fresh free for Prime Members in more than 20 metro areas. Since launching Amazon Fresh in 2017, Amazon has experimented with a number of different pricing methods, most recently requiring a $15 a month fee for AmazonFresh users on top of their $119 a year prime subscription. By comparison, Walmart started rolling out an unlimited grocery delivery service this year, where customers can pay $98 a year so they don't have to pay delivery fees. The company hopes to roll out this service to 50% of the country by the end of the year.
It's also taken steps to simplify its grocery delivery offerings — in addition to Amazon Fresh, Amazon also has its two-hour delivery service Prime Now, through which customers can order items from Whole Foods for delivery. While previously users had to use a separate Prime Now app to place an order, Amazon over the past few months has started highlighting Whole Foods items available for delivery through Prime Now in the search results of its main app and website.
Juozas Kaziukenas, the CEO of retail data analytics firm Marketplace Pulse said the changes will allow more new customers to discover the service by making it more prominent in product search results, and "immediately expose millions of Prime members in cities with grocery delivery who previously had to resort to Walmart, Target, HelloFresh, etc."
Building out a brick-and-mortar presence
While Amazon's acquisition of Whole Foods in 2017 was heralded as the start of an ambitious effort to rapidly expand its grocery business, the store presence of Whole Foods alone hasn't been able to help Amazon fend off competition from Walmart in the grocery delivery space.
According to June data from analytics firm Second Measure, Amazon Fresh and Prime Now combined have a greater market share than Walmart in big cities like New York City, Los Angeles, and San Francisco. But in areas where Walmart has a great presence than Amazon and Whole Foods, including in major metropolitan areas like Dallas and Phoenix, Walmart has a more than 50% market share in the online grocery space.
Sales growth at Whole Foods has also slowed, in spite of Amazon's efforts to get more of its Prime members at Whole Foods by offering them special discounts. During its third-quarter earnings last week, Amazon said that sales at its physical stores — which largely consists of Whole Foods stores, in addition to Amazon Go stores — were down 1% year-over-year, and for the past three quarters has posted year-over-year growth of 3% or fewer.
Still, the online grocery industry is very young, with only 37% of U.S. shoppers having bought groceries online in 2018, according to Coresight Research. Amazon will continue to have a big advantage with a huge base of Prime members who are already used to ordering some non-perishable goods through Amazon.
"They have the convenience piece down pat," said Dalton. Now, she said it's about Amazon creating an assortment that's more "inclusive of a full grocery basket."