How Cupshe built a $150 million swimwear business by embracing both DTC and Amazon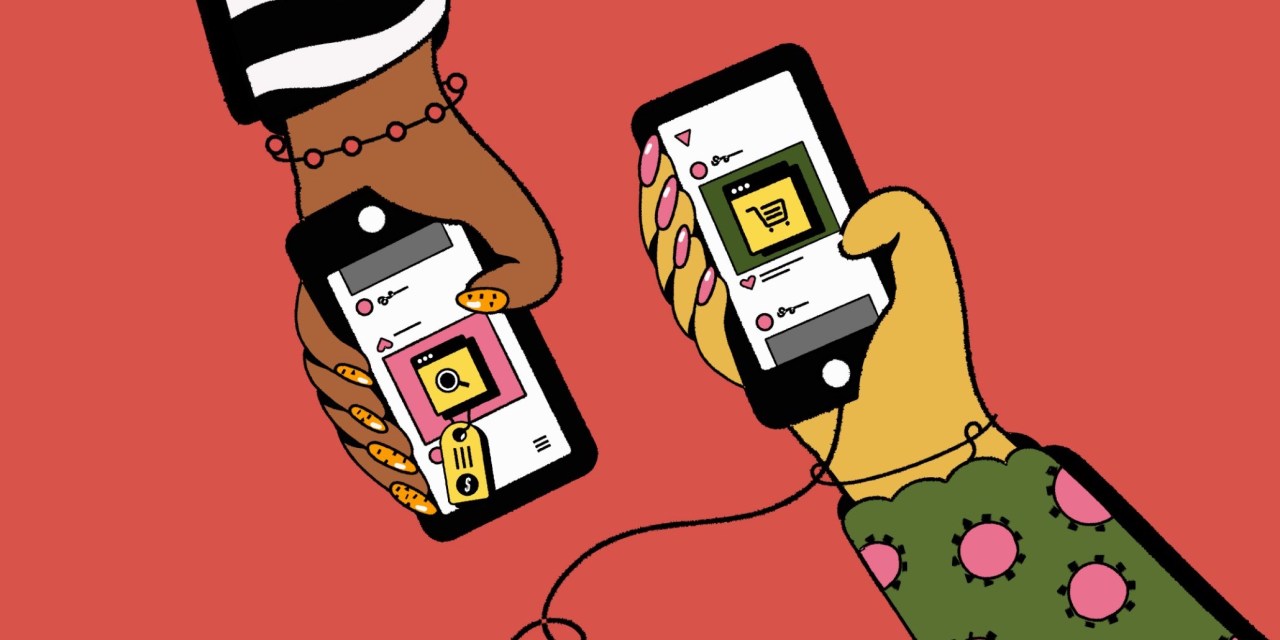 Ivy Liu
Cupshe has quietly become one of the most popular swimwear brands on Amazon — now, it has its sights set on new categories.
Last year, Cupshe drove $150 million in revenue and is on track to win $250 million in revenue this year, following a $15.5 million funding round in March. In the past, the brand focused on selling low-priced swimwear on Amazon and its own website and marketing its bikinis and one-pieces via a robust affiliate influencer strategy on YouTube and Instagram. The brand is now expanding to athleisure this month.
Cupshe — like Shein and Blushmark — is riding an online fast fashion wave, with a growing direct-to-consumer site and brand app. Unlike these players, however, the brand markets itself beyond Gen Z and leans on Amazon as a key retailer partner. Now, as it grows to new heights, Cupshe is shifting marketing dollars to paid search and attempting to build brand name recognition.
Building an online audience
Cupshe has been around for six years — founded in 2015 by former Alibaba CEO David Wei — and has long balanced sales on its own direct-to-consumer brand site and app with sales on Amazon. Cupshe's senior marketing director Jessie Han told Morning Brew that 70% of its sales come from its own site and 30% come from Amazon.
Competing more with the likes of Cocoship, Shekini, Tempt Me and Zaful than the in-store names like Speedo, Cupshe is part of the super-cheap, online-only swim space. Its trendy swimsuits — offered in many colors and styles — are only $15 to $30 dollars. Most suits at Nordstrom, for example, are above $80.
"I love that Cupshe has such a wide variety of styles and that the pricing is really affordable," said Lauren Imbriaco, founder of a fashion blog, Fit Mommy in Heels.
Unlike some of the other crop of mobile fast fashion brands who've explicitly branded themselves towards Gen Z, Cupshe tends to draw a more diverse audience. Imbriaco, for example, is a stay-at-home mom. Moreover, many of the most popular shopping hauls or try-on videos on YouTube featuring the brand are from plus-size creators.
"I've been shopping Cupshe swimsuits for a couple of years now and they're always my go-to brand for affordable yet trendy styles, especially bikinis," said Kara Harms, founder of fashion and travel media site Whismy Soul. "Cupshe really nails bikinis and as a curvy gal — size 14 — it's always a struggle to find a bikini that flatters my body shape."
Like these other Gen Z fast fashion brands, Cupshe has its own app with 2.2 million installs to date, growing by 146,000 installs in May 2021 alone, according to Sensortower mobile insights strategist Stephanie Chan.
"So far this year in the U.S., Cupshe was the most downloaded shopping app targeting specifically swimwear and the only swimwear app among the top 500 most downloaded Shopping apps in the U.S.," said Chan.
Dominating swim on Amazon
Beyond its app and website, the brand has experienced growing success on Amazon, said Jamie Drayton, senior industry manager for e-commerce at marketing insights firm Similarweb. Year-to-date, Cupshe's total units sold in the swimwear category have increased 131% year-over-year and outpaces Amazon's "Swimsuits and Coverups" category as a whole, at only 119% unit sales growth.
"Cupshe serves as a great example of a fast-growing young brand that's balanced their direct-to-consumer strategy with selling on the behemoth of Amazon," said Drayton. "Cupshe's managed to grow traffic to their owned site by 41% year-over-year. This, however, was eclipsed by a 131% jump in sales on Amazon."
On Amazon, added Drayton, the brand drove more repeat purchases than Cocoship, Shekini, Tempt Me and Zaful as well as more total unit sales year-to-date, according to Similarweb data.
Expanding marketing investments and category offerings
Like many brands this year, Cupshe is moving away from its swimwear success into the athleisure space with a new line of leggings, shorts and sweatshirts. The brand released its first athleisure collection —  Weekends at the Beachhouse — last week. (So far, only six SKUs of the 26-item collection are available for sale on Amazon)
Swim is a seasonal category and the brand's highest spikes in both app downloads and site visits are in May and June according to SensorTower and Similarweb data, respectively.
"I'm not surprised to hear that they're playing in active," said Drayton. "That's the shift that we saw across a crazy amount of brands… [and] it's interesting to think about a swimsuit player [doing the same]."
At the same time, the brand is doubling down on marketing, investing more dollars across more channels.
The brand is also seeing success on paid Google search, according to Similarweb. From 2019 to 2020, the brand's paid search traffic rose 2%. From 2020 to 2021, it rose another 2.7%. Cupshe's strategy isn't focused on conquesting — bidding towards other competitor's keywords — but instead on capturing traffic to its own brand name and to non-branded general keywords like "swimsuits" or "bikini."
"They've built up more [of] this brand reputation [where] people are going directly to their site," said Drayton. "I think that this story is moving a little bit away from social, continuing your paid efforts [on Google], and having more and more shoppers come directly to you."