How denim brands are gearing up to win back sweatpants converts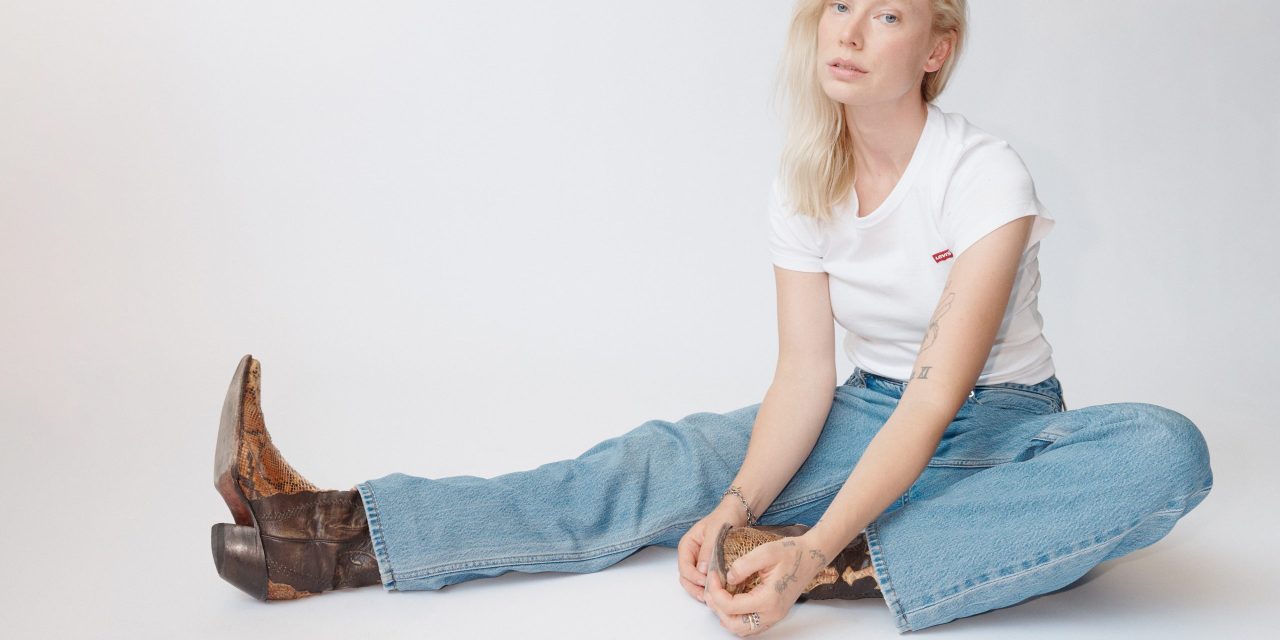 Denim retailers are gearing up for the return of "hard pants" as pandemic restrictions loosen.
Throughout the pandemic, denim brands pushed loungewear and comfort and saw a majority of sales come from e-commerce, partially off-setting brick-and-mortar losses. As restrictions loosen, denim brands are betting on new silhouettes, as well as collections with a sustainability focus, to win shoppers over. They're also hoping that customers will be eager to return to stores to refresh their wardrobes after a year lacking in reasons to leave the house.
During the pandemic, apparel was hit harder than even restaurants and bars, seeing a 67% decline in March through May sales in 2020 compared to the year prior, according to the Census Bureau. Denim-focused retailers, in particular, saw plunges, while athleisure fared better. In its second quarter of 2020 earnings call, Levi's announced its revenues were down 62%, while Lucky and G-Star filed for bankruptcy in July.
Paige Adams-Geller, co-founder of her eponymous denim brand, said that when the pandemic first hit, "there was an immediate shift in sales, from the best year we've ever had at Paige to this abrupt halt and fear in the world and in the brand."
Seeing the relative success of athleisure, many brands pivoted from denim to fleece or sweats. Denim-focused retailers of all sizes either released athleisure lines for the first time or highlighted their existing products. Levi's released its "Red Tab Sweats" line, playing on its red-tagged-denim past. Madewell released an athleisure line playfully titled "Make Weekends Longer." Even designer brands swapped out their former high-fashion takes on jeans for cashmere and loungewear. Most aimed for products that were a combination of comfortable and stylish, and that could be worn across a (somewhat limited) pandemic lifestyle. Paige also saw increased interest in its "Weekender" line, a looser-fitting selection of denim styles, as well as pants made from its "Transcend" fabric, which Paige claims is softer than typical denim.
E-commerce also played a bigger role in denim sales last year. "As a brand, we were already on the path to increase our e-commerce footprint, and we've scaled those efforts during the pandemic, both through Levi's [website] and a Levi's app that is doing really well with our younger fans," Jen Sey, Levi's brand president, said in an email. Levi's first released its mobile app in late 2019, as part of the company's strategy to invest more in its own digital properties.
Now, however, the world is beginning to open up, and brands are embracing newness to win back customers after a tough year.
Despite some playful proclamation from fashion sites that skinny jeans are dead as people want looser-fitting pants, skinny jeans have claimed and continue to claim the largest market share at 34% of total jean sales, according to market research firm NPD.
"Wider styles such as slim, relaxed and baggy are gaining share in the jeans market, largely due to the popularity of the 'mom jean' and the 'boyfriend jean,' and a resurgence of '80s-'90s styling. However, they still account for a smaller share of the market overall," NPD's apparel analyst Maria Rugolo in an email.
Levi's is beginning to see this shift away from the skinny style while, at Paige, straight-leg denim reigns supreme.
"As a percentage of our women's business, skinny jeans still play an important role — about half of our women's business. But that is slightly down from a peak of 60%+ from about five years ago," said Sey. "Looser fits are among our fastest growing silhouettes and are doing well with both men and women, and especially with Gen Z."
Levi's is also placing a greater focus on sustainability, releasing a new upcycled denim collaboration with Miu Miu this month. According to Sey, the brand is "encouraging our fans to buy better and wear longer this year." That includes promoting Levi's Secondhands, which sells pre-worn Levi's products for a lower price to encourage re-use.
Consumers' pandemic weight fluctuations are also driving post-pandemic sales, as consumers refresh their wardrobe to new sizes. In a recent NPD blog post, Rugolo said 40% of women reported that their size had changed during the pandemic.
Adams-Gellar said that consumers concerned with changes in their size, as well as ones concerned about having silhouettes that are in style, are driving a return to the brand's 16 brick-and-mortar storefronts across major cities in the US.
"I've seen women in fear go, 'Oh no, I don't want to look like I'm out of date! I need to get new jeans desperately.' or 'I've gained weight during Covid, I need to buy a bigger size in jeans.' So they are coming in and replenishing some of their favorites and adding on a new silhouette," said Adams-Geller.
All of these trends are leaving denim brands optimistic that at least 2021 will be better than 2020. In its first earnings call, Levi's outperformed its expected revenue and margins, and projected that its sales will return to pre-pandemic levels by the fourth quarter.  Revenue was still down 13%, however, due to ongoing store closures across its global markets and lack of tourism affecting some of its brick-and mortar sales.
Still, "there's a lot of hope," said Adams-Gellar.