Q&A
// November 30, 2020 ■ 8 min read
'We live in a world where every day is different': How Levi's accelerated its DTC business and tech investments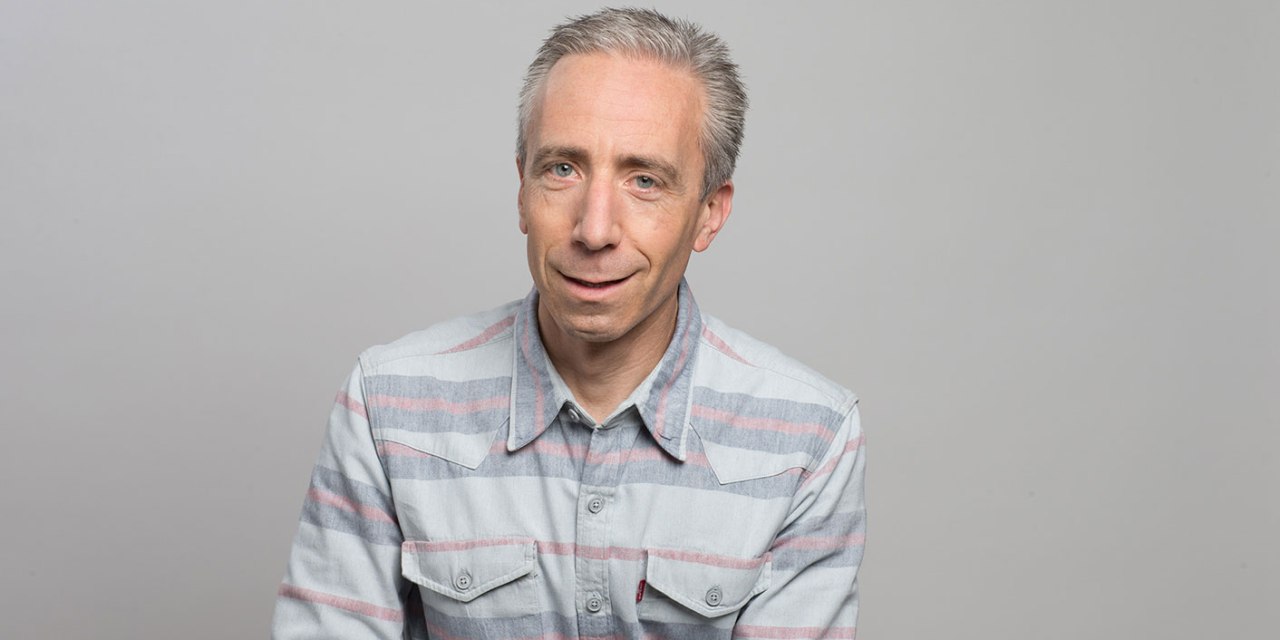 Levi Strauss & Co has been building out its direct-to-consumer business for years, seeking to lessen its reliance on struggling wholesale partners. But that still didn't fully prepare the denim brand for the new shopping methods every retailer would have to embrace during the coronavirus.
For example, Marc Rosen, who joined the company six years ago from Walmart and is now the president of Levi's Americas business, told Modern Retail that Levi's had yet to roll out buy online pickup in store earlier this year. But once its stores closed due to stay at home orders, it had to get the service up and running in a matter of weeks.
Despite the investments Levi's has made in e-commerce — digital now makes up roughly a third of its sales — it hasn't been able to fully avoid the sales hit that nearly every apparel retailer has experienced during the coronavirus outbreak. During its third quarter earnings at the beginning of October, Levi's reported that net sales were down 27% year-over-year, though its online business was up 52%.
Since Rosen joined Levi's, he has been focused on helping Levi's build the fundamentals needed for a direct-to-consumer business — rolling out its own app and loyalty program earlier this year, as well as piloting a new store concept called NextGen, where customers can access a tailor and a stylist. Levi's plans to roll out 100 of these NextGen stores in the U.S. over the next few years.
Most recently, Levi's announced that Rosen would oversee the company's Digital Enterprise Office. Rosen's mandate, as he described it, is to ensure that every department within Levi's is using the customer data collected through its DTC business to better inform decisions like product development.
Rosen also spoke with Modern Retail about how Levi's is preparing for an unusual holiday season, and how the coronavirus has accelerated its investments in technology. This interview has been edited for clarity and length.
How has the pandemic impacted your technology roadmap? Are there any investments you've accelerated this year that you thought maybe you wouldn't make for another year or two?
We've been on this [direct-to-consumer] journey for a couple of years now, which has been great because we have a lot of the core things in place. However, you come into a situation like this, and things change [quickly]. 
Buy online pickup in store and curbside is a great example of that. Buy online pickup in store was on our roadmap to be developed this year. We closed many of our doors around the world in the spring as a result of Covid, and we realized using those doors and the merchandise in those door…was something we needed to get out quickly. We very quickly turned buy online pickup in store into curbside pickup. 
[The pandemic] also made us rethink how we develop tools and how we roll them out. A lot of times in the 'old world,' I call it, we aim for that perfect solution to have ready for the consumer. Given the rush of what we had to do in Covid, we said 'how do we roll this out in bits and pieces, in order to get this out fast.'
We first rolled out curbside, and there were elements to it that weren't perfect. You had to actually call the store at one point to place the order. But we rolled it out first, consumers started using it and then gradually we built the rest of that technology. We started capturing the value of it right away, even thought it wasn't all the way finished. 
Appointment scheduling is another. We had a solution to schedule appointments that we used in a special pop-up store we had in Miami, before the pandemic, around Super Bowl Time. We developed an appointment scheduling solution for that pop-up store, and again then Covid came along, and we said, 'how are we going to make consumers comfortable coming into the store?' So we took that appointment scheduling solution that was for a pop-up and quickly rolled it out to the chains.
I think this has also really heightened… [the need] to use more data-based solutions to drive our decision making. We lived in a world before where things were easier to predict. Holiday one year tended to look more like holiday the next year, with a slight variation. Now we live in a world where every day is different.
How are you predicting that this holiday season will be different, and what technology investments have you made to prepare for that?
The holiday season kicked off for a lot of us around Prime Day, and continued into Singles Day, which was in early November. Then we went live with our Indigo Friday offer [Levi's version of Black Friday] in early November. That's earlier than we've ever done it before. And a big reason for that is we wanted consumers to understand that we want them to come into the store and shop when they feel comfortable.
The store is still really important to consumers, and we are seeing consumers still want to come in and try on products. They want to have a stylist help outfit them and make suggestions. 
With the next generation of stores that we just rolled out…there are still unique things you can do in the store, and customization is one of those things, and you can do that with a tailor. When customers come to the store, they want to see a tailor, meet a tailor, and see how they can make a [gift] unique. 
So try on, stylists and customization through the tailor shop experience are really important in stores. When the consumer is in store, our next generation store actually is a bit smaller than some of our traditional stores and doesn't have all of the inventory. One of the things we are really focused on with ship from store is how do we utilize our inventory more effectively and get it in the right place for consumers. But also, how do our associates let our consumers order in store from the online assortment.
Then also contactless — I think that's a really important element of shopping this year. We have accelerated the rollout of mobile contactless and payment devices in more of our stores. One of the other things that we are testing is contactless returns, so the consumer [initiates] the return on their mobile device, and it [goes] into a drop box in the store. A lot of that is done through our app — we rolled out both an app and a loyalty program really at the beginning of this year. We've seen during the pandemic, that people are using that a lot more. 
How are you thinking about using the data you collect in aggregate from your app and loyalty program to inform business decisions?
[The app] is one of the ways that we take product collaborations and bring it to life for our most loyal consumers. If they are in the app then they can also join the loyalty program, and through the loyalty program they get access to a lot of those unique offers and product collaborations. We just did a collaboration with New Balance, and those unique product collaborations, we can do in limited qualities.
Sometimes we try those things on a very limited scale, and then we will do it [again] with a larger scale offering to a greater number of consumers. It allows us to test products and see what our best and most loyal customers think about it. 
One of the other things we offer on the app is we offer customization — a consumer can choose whether it is on a t-shirt or on a trucker jacket, or all the way down to designing their own pair of jeans. We are also using that data — seeing what consumers like, what they are putting on t-shirts — to understand what are the emerging trends. 
Pretty much every retail executive I've talked to about the holidays has expressed concerns about shipping delays. How is Levi's preparing for that? Have you, for example, added more carrier partners, or are you trying to encourage people to pick up items in store?
We have worked very closely with our distribution partners and our logistics and transportation partners to plan our capacity, for holiday and to make sure we have the capacity we need to meet consumer demand. We have all seen that online and digital is growing at a rate faster than we ever expected. The big question is: are enough consumers going to shop earlier so it leaves capacity at the back end of holiday? And we're watching that really closely.
What we are absolutely committed to is: when somebody orders from us and plans to have that for holiday for a gift, our commitment to them is going to be firm to make sure they have that in place. We will make a call dynamically closer to holiday, of when we need to cut that off to make sure consumers have the package for holiday. But then at that point, we are also going to offer other ways they can get it, like buy online and pickup in store.