How DTC brands are approaching attribution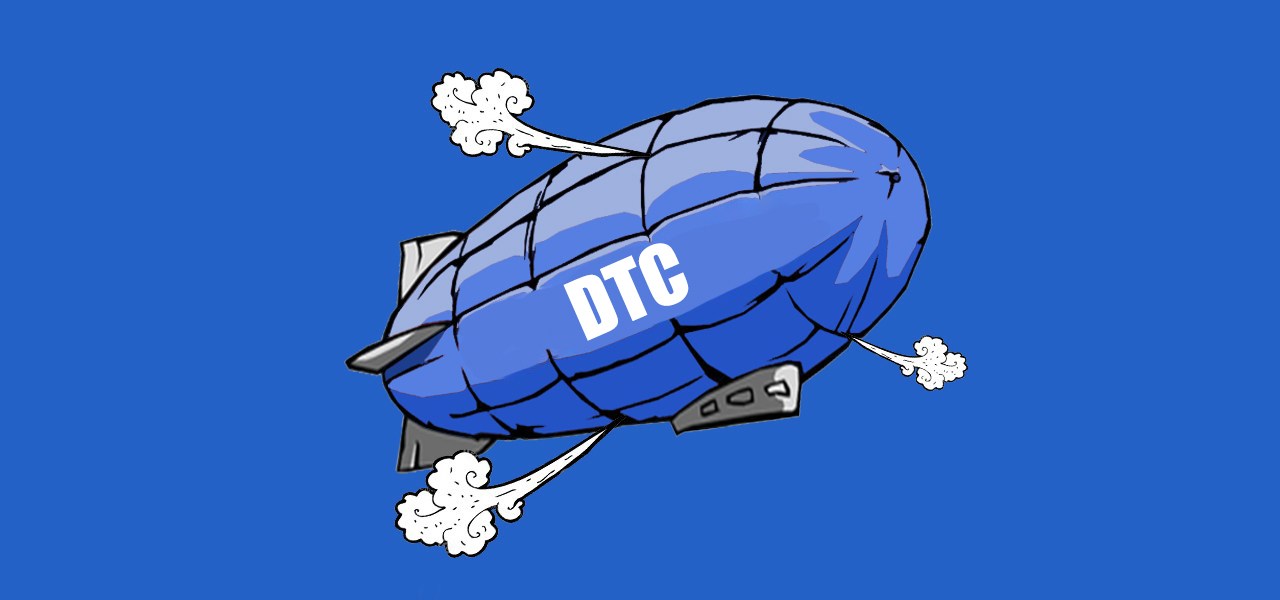 As direct-to-consumer brands have started to branch out from their bread-and-butter digital marketing channels like Facebook and Google and explore channels like TV, out-of-home and direct mail, pressure is building to figure out which of these channels are most effective at driving sales.
"I think measurement and attribution is probably the biggest challenge most e-commerce companies and retail brands typically face," Faheem Siddiqi, CEO of performance marketing agency SocialWithin, which has worked with DTC brands like Hubble and Ritual, said.
Here's everything you need to know about attribution, and the biggest attribution challenges plaguing DTC brands today.
What do brands mean when they talk about attribution?
Attribution is all about figuring out which advertising channel is responsible for a sale. If a customer sees an ad for a mattress on Instagram, then sees another ad for it on the subway, and then hears about the brand again on a podcast before ultimately buying the product, how do you know which channel is responsible for actually getting the customer to buy?
Why do DTC companies care so much about it?
Back when brands sold predominantly through wholesale, the number of channels through which customers could first discover your product were much more limited — either they came through Kohl's or Target or Nordstrom or whatever other store your company sold through.
But DTC brands don't have the luxury of relying on department stores to help their customers discover their products. The idea is that, if they can figure out which channels drive the most customers to their website, then they can invest more in that channel, and not waste their precious marketing dollars on a channel that doesn't actually help them find new customers.
What's the "real" reason this becomes more important?
"A big driver of it is usually, 'I just want to give Facebook less money,'" Chris Toy, the CEO and co-founder of MarketerHire, a platform for freelance marketers said. DTC brands like Brooklinen and Bombas, both of which at one point spent nearly 80% of their advertising budget on Facebook, essentially built their businesses off of Facebook. But, with Facebook ads getting more and more expensive, brands want to find channels that essentially get them customers as many customers as Facebook once did, but for cheaper. And that's where attribution comes in.
How do you measure attribution?
The truth is that there's no single, correct way to measure attribution. If you do figure it out, be prepared to have a lot of DTC brands ringing your doorbell.
OK, so how do brands try to measure it?
One of the most common methods of measurement is last-click attribution — basically, the last ad a customer clicks on before buying a product is the one that is "responsible" for getting the sale. But some marketers would argue that it's top-of-the-funnel advertising — the ads that a customer first sees as they're starting to research what bedding or cookware to buy,  — that's more important, as it gets the brand's name first ingrained in the customer's brain. It's a chicken-and-the-egg problem. Another popular attribution method is multi-touch attribution, which tries to track all of the channels a customer comes in contact with that lead to a sale.
What about if you hear an ad on a podcast, or see an ad on a subway, or some other unclickable format?
What many early DTC brands tried to do (and some still do) is include a promo code on these out-of-home ads. If the customer went and redeemed the unique code that had the brand had created specifically for subway ads, then its marketing team knows that that's the ad that prompted the customer to buy.
But, sometimes customers don't remember to use the promo code. So what a number of brands are now relying on are post-purchase surveys: asking customers "how did you hear about us?" after they buy online. Will Flaherty, vp of growth for Ro, previously told Modern Retail that when the company ran a post-purchase survey following a big television and out-of-home advertising campaign in Boston last fall, many of the customers who bought online cited those television and out-of-home ads as the place that they first heard about the brand. But if Ro had just followed the last click-attribution method, it would have attributed those sales to Facebook or Google, since those were typically the last ads customers clicked on before they purchased. Emily Boschwitz, vice president of marketing and acquisition for Hims, said that the brand has in the past relied on lift analysis — running an out-of-home or another new campaign type in one city, and then once that campaign is over, running brand awareness surveys in that city and another to see if the campaign resulted in higher brand awareness in that city.
Do brands need to try all these methods?
What's more important than figuring out the right method(s) of attribution is just coming up with a model and sticking to it. That way, if you test out a new channel — say, you decide to allocate 5% of your marketing budget towards Pinterest that month — you have a way of "comparing apples to apples," as Toy puts it. He said that brands run a greater risk in making too drastic of a change than in settling for an OK method of attribution. Or, if they spend too much time experimenting with different attribution methods, it can take resources away from other valuable marketing efforts, like developing and testing creative.
"There's no such thing as a pure-play source of truth," Siddiqi said.
—
Sign up for the Modern Retail Briefing to get retail news, analysis and insight delivered to your inbox every morning.