How Ember mugs struck wholesale deals with Starbucks and Apple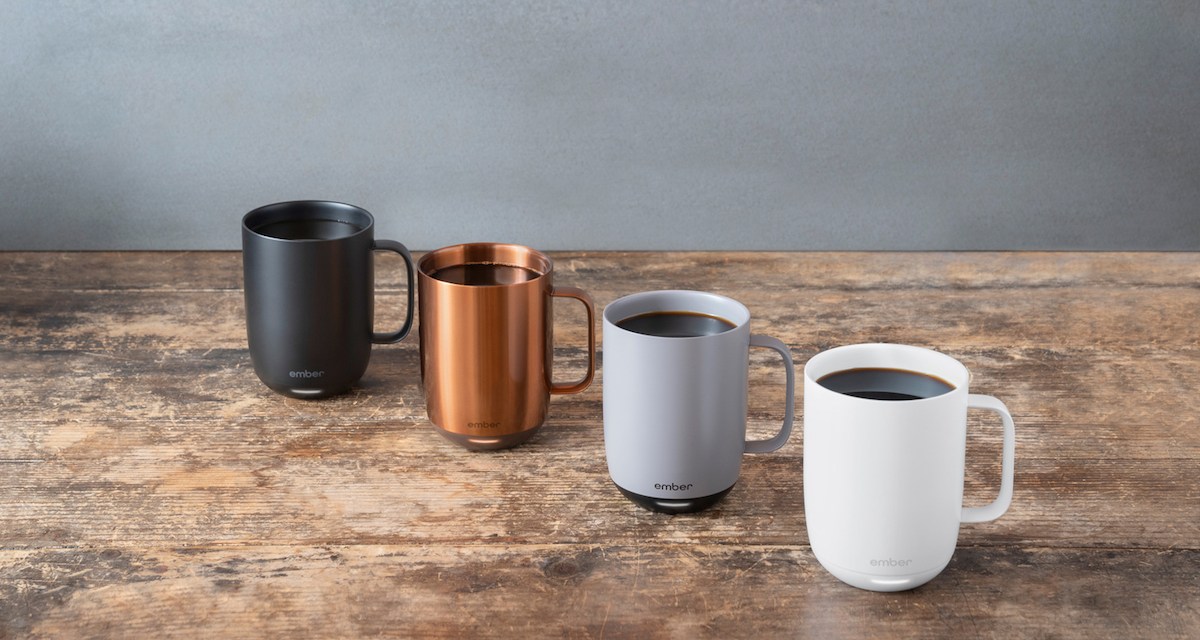 Ember
When Ember launched its temperature-controlling mugs in 2015, the company thought that striking wholesale deals would be critical to building brand awareness fast.
"We were creating a new category that no one had ever heard of," Ember's svp, head of global marketing and e-commerce Jolene Abbott recounted at the Modern Retail Summit in Palm Springs, California this week. So, she said the company was thinking through "how do we get that brand awareness pretty quickly and partner with the best out there?"
Six years after launching, Ember is now sold in 10,000 retail locations, including in Apple and Target stores, as well as in Starbucks coffee shops. Abbott said that Ember's wholesale strategy is to "look at different categories we wanted to be in," ranging from tech to design, and think through "who are the best retailers to partner with [in that category]." Ember also tries to pitch retailers on what unique initiatives they can offer, such as co-marketing campaigns.
"The way we always approached our retail partnerships is as a brand partnership as well," Abbott said. At the industry event, Abbot described the company's overall wholesale strategy — as well as how it balances retail partnerships with its own DTC sales.
Abbot's first wholesale partnership was with Starbucks in 2016. Before Starbucks would let Ember's products into its coffee shops, Abbott said the company had to go through rounds of testing to prove "that Ember doesn't change the quality [of the coffee] in any way."
Ember initially launched in 100 Starbucks locations, as the coffee chain wanted to suss out just out popular a $180 high-tech mug would be with its customers. The bet paid off: Abbott said that Ember "sold through weeks of inventory within a few days," and that baristas at some locations ended up writing down names and email addresses of customers who still wanted an Ember mug after they were sold out.
Today, Ember is now sold in 4,600 Starbucks locations. Over the past several years, Ember has done a variety of co-marketing initiatives with Starbucks. The first year that Ember was sold in Starbucks, the company ran billboards near participating locations ahead of the holidays featuring the coffee chain's logo, and directing customers to buy Ember mugs at the nearest Starbucks shop. Ember has some celebrity investors, including Demi Lovato and Nick Jonas, and the company has hosted events at Starbucks featuring some of those famous faces.
A year after launching in Starbucks, Ember subsequently landed a retail partnership with Apple, which expanded Ember's physical retail footprint to 27 countries. But in order to convince the hardware giant to partner with Ember, the mug company had beef up its technology and media offerings. Apple told the Ember team that before it would start carrying its products, "we needed to change and redevelop our app because Apple really needed us to be more iOS friendly and have more content," according to Abbott.
Ember's mugs rely on an app that customers can use to set the temperature of the Ember mug, but Abbott said that the company also decided to add in more recipe content and add a tea timer ahead of the Apple launch. Ember also integrated its app with Apple Health, so that Ember owners could track their caffeine intake.
Put together, Ember's wholesale strategy has been focused on convincing retail partners that it can offer a unique experience no other competitor can. As Ember has scaled, it now has more retailers to take into account when considering who gets what product. At the same time, Ember is also trying to build out its own direct-to-consumer site. Abbott said that typically, Ember always wants products to hit its site at the same time as it does on retailers' websites. However, sometimes Ember will give retailers a period of exclusivity — Abbott pointed to a new deep blue mug exclusive the company inked with Best Buy, which will then be sold on Ember's website when that period of exclusivity ends.
"I do feel in general that it is really important to have the full range on your website as the voice and as the owner of that brand, I think it is really important. [But there are times when you need to be a really good partner," said Abbott.