How fashion rental services are trying to win back subscribers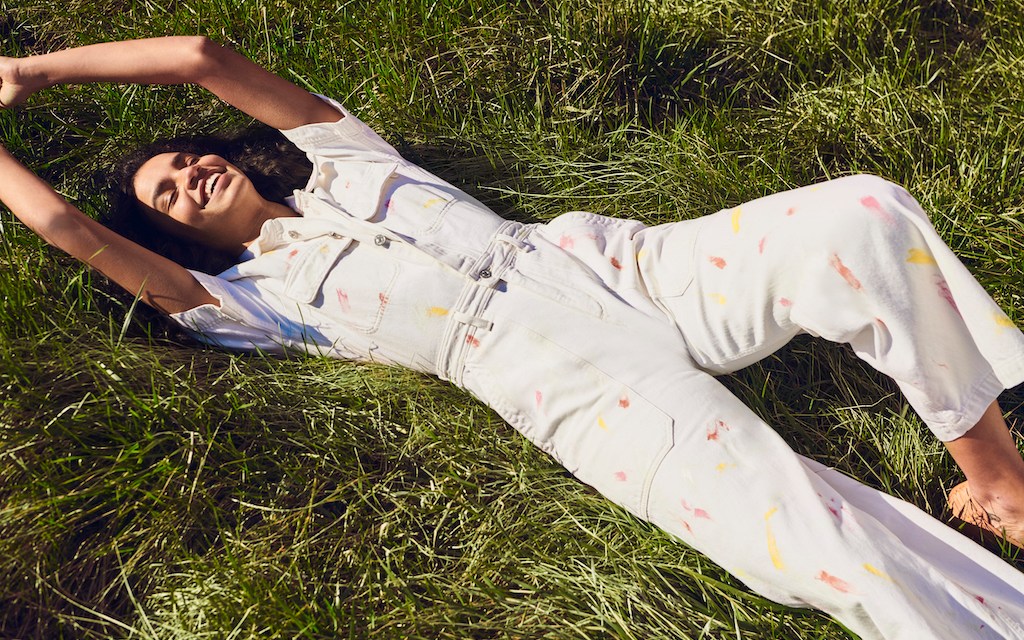 Image via Nuuly
Clothing rental services are adapting to accommodate customers' changing lifestyles.
Before the pandemic, there was an explosion in new rental services as even retailers including Bloomingdale's and Urban Outfitters, Inc. took up the trend. But when the pandemic hit, many of these companies took a hit as users paused their memberships and took up loungewear. Now, fashion rentals are focused on catering to users who have reactivated their accounts in time for summer gatherings. Services such as Rent the Runway and Nuuly are also adding secondhand and upcycled offerings, in the hopes of acquiring more customers who prefer to borrow or purchase in sustainable ways, instead of committing to a monthly rental service.
One example is Rent the Runway, which helped popularize the apparel rental model a decade ago. The company, which recently added resale to non-members, also overhauled its membership program. "We think that we'll be able to convert more people to shopping secondhand," said Rent the Runway CEO Jenn Hyman to CNBC. "And from there, once they have the experience of buying something from us and seeing the quality, many of those people will end up converting into rental."
The platform now gives customers the ability to borrow items without committing to a monthly membership. Previously, the platform offered an unlimited monthly plan, in which customers can borrow and return as many pieces as they want for a flat monthly rate. With the new offerings, users can rent clothing and accessories one-off, with prices determined by each piece. The move was a reaction to the slowing traffic at the company's retail locations and move to online rental; back in October, Rent the Runway raised an additional $100 million in funding to alleviate debt and invest in first and last mile delivery.
In light of the changing landscape over the past year, Nuuly — Urban Outfitters, Inc.'s monthly rental subscription platform — also adapted by offering up-cycled items via a new line called ReNuuly. "We launched ReNuuly in support of our customers' increasing desire for more sustainable solutions to fashion waste," Kim Gallagher, Nuuly's director of marketing and customer success. "It's an upcycling program that allows us to give a second life to damaged garments that would otherwise be at their end of life."
The service has seen signs of returning users in the last two months, with Gallagher confirming that active subscribers are back to pre-pandemic levels. Nuuly first saw an uptick in existing accounts' reactivation and new subscribers back in March — with traffic and rentals increasing 25% between March to April. The brand is now back on track to meet the goal of hitting 50,000 subscribers by January 2022.
"Now that our customer is going out again, we are aligning our messaging to this new norm," said Gallagher. This meant reshooting some products, which had been styled to reflect a "stay at home" lifestyle at the height of the pandemic. For example, many of last year's marketed looks were focused on working and learning from home. Whereas, the new photography campaigns have shifted to reflect outdoor events and bigger gatherings.
Coinciding with warm weather and vaccinations, the most popular rental items on Nuuly over the past few months have mainly reflected the return of gatherings. For example, in April dresses made up 32% of rentals versus 18% in April 2020; Blouses and shirts made up 20% of rentals versus 15% in April 2020. The service also saw an uptick in day dress and cocktail/date night attire. Meanwhile, athleisure has declined, and now makes up less than 1% of all rentals, compared to 3% last year. 
Gallagher also noted that Nuuly's customer mix has shifted slightly, and has expanded beyond the larger east and west coast cities where the majority of early customers were located. She also said that Nuuly has expanded its maternity assortment and increased its marketing targeting pregnant customers. 
Not all rental startups have significantly retooled their services over the course of the pandemic. Peer-to-peer fashion rental startup Wardrobe, which launched at the end of 2019, relies on users renting popular items worn by creators and influencers. Since last summer, Wardrobe's inventory growth — the number of users and influencers creating closets — grew 200%, with rentals growing six-fold year-over-year. Even during lockdowns, many young customers were eater to rent popular looks seen on Instagram and TikTok, according to the company. 
And as things open up, customers are renting more pieces with the express purpose of going out, founder and CEO Adarsh Alphons said, though he said that Wardrobe hadn't seen a huge increase in rentals of any one item in particular. 
"With the tailwinds of the world reopening, we're excited to connect people over fashion," Alphons said.