How hydration tablet brand Nuun is using its loyalty program to grow DTC sales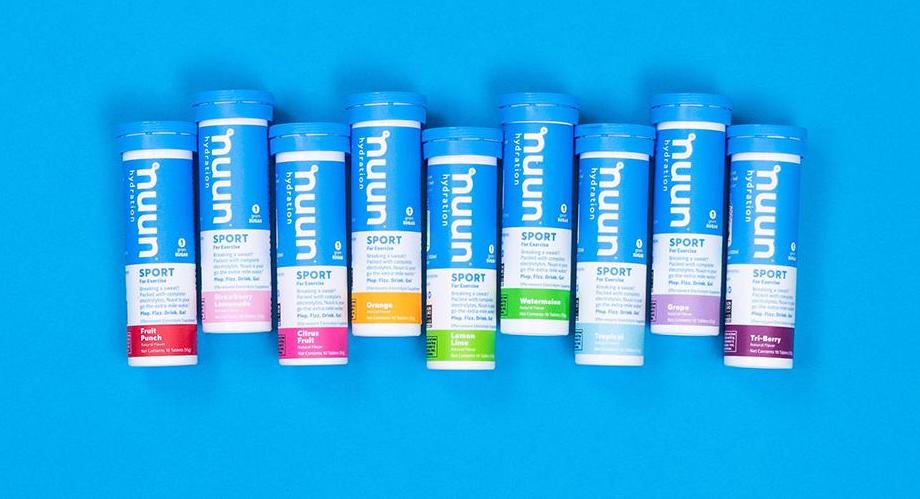 Despite having a large retail footprint in both Target and Whole Foods, hydration tablet maker Nuun has been working on building out its loyalty program.
Since launching more than a decade ago, Nuun had focused growing its brick and mortar segment — especially its national retail distribution. With coronavirus upending the grocery space, the company has shifted focus to building digital programs and customer retention. With perks like discounts and exclusive product previews, the company said the new loyalty program helped attract and retain an enthusiastic customer base — as well as played an integral part in helping make DTC a larger portion of its channel mix.
The Nuun team began to plan the loyalty program, called Nuun+, in January 2020 and launched it in the spring. The debut coincided with the U.S. coronavirus outbreak, signaling an even bigger opportunity for the brand to reach consumers at home. Nuun+ consists of a tiered, points-based loyalty program, which includes a VIP level that rewards power shoppers. Through the loyalty program, Nuun also sends members samples of new products, and gives the chance to earn early access to branded merchandise. 
So far, Nuun+ has seen 70% of members make multiple purchases. Almost 13% of members referred through other users have made purchases since joining. Meanwhile, customer lifetime value has tripled since implementation, according to the company. This year, Nuun's digital channels grew triple digits, and overall revenue grew by double digits year-over-year. The company declined to share what percentage DTC represents of its overall revenue.
The intent with the loyalty program was to target repeat customers and increase brand loyalty. Nuun, which currently has 163,000 followers on Instagram, encourages community-based challenges that have also been incorporated into Nuun+. For example, members earn extra points for following the brand's social channels, signing up for the email newsletter or reading a blog post.
"Our consumer is a pretty specific type who's very health conscious," said Ingrid Cordy, head of digital and e-commerce at Nuun. "The majority consider themselves athletic and work out at least an hour a day." This customer data helped inform the program to be based around community, rewarding engaged members with new product releases, discounts and other exclusives.
In the coming months, the program will also launch a challenge tied to its new "hydration starter kits," coinciding with New Year's resolutions. Customers get a 30-days supply of product mix to get started and throughout the month, the loyalty program members will have the opportunity to earn points for keeping their resolutions and interacting with the brand. The marketing team is creating an email series to keep participants engaged throughout the challenge.
Given the past year's sales bump, the focus is now on customer retention. The company is currently investing in redesigning its website's homepage, placing more emphasis on subscribe and save. "It's one thing to acquire a consumer, but retaining them throughout the year is harder," Cordy said. "We knew that once we got the product into the hands of the consumer, we'd be able to get them on board."
The program's success has caused Nuun's brick and mortar strategy to shift, mainly due to the general consumer behavior of grocery delivery. "There is more intention of shopping now," Cordy said, explaining that the brand used to invest a lot of resources in shelf and in-store discovery. And while the retail channel mix is still important, the brand has shifted more resources to digital search and promotions. For example, it has reallocated some of its marketing budget to digital marketplaces such as Instacart.
Both large CPG brands and startups are trying to figure out how to grow their digital sales sustainably. For Nuun, the loyalty program has been a helpful part of the equation. Barb Renner, vice chairman and U.S. consumer products leader at Deloitte, said that selling CPG products via DTC requires "selecting and retaining a specific cohort of customers." As more big CPG brands enter the e-commerce space, the stickiness of subscribe and save will rely on longterm loyalty, Renner continued. "CPG brands have to offer flexible plans, especially now that many people's grocery usage is fluctuating weekly," she said.
Customer retention has to do with differentiation — as well as making it easy for customers purchase products again, she said. "Whether it's a new flavor or customization, people are looking for new ways to keep their favorite products on hand," Renner said, who cited the current supply chain disruption and inventory shortage. "Right now, it's about removing the stress factor of replenishing."