How JCPenney's e-commerce strategy ultimately faltered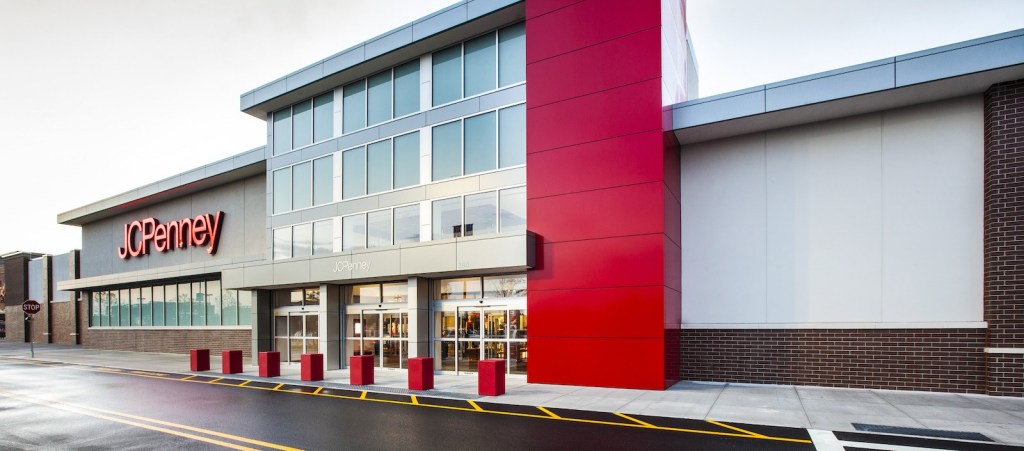 For much of its history, JCPenney was an e-commerce leader. It was one of the first department stores to put its catalog online — a strategy few other competitors tried out at the time. In 2006, online sales exceeded $1 billion — another milestone for physical retailers trying out e-commerce.
Now, it's filing for bankruptcy. Some of this is due to the current climate, which has accelerated and hastened demises that were long in the making. And of course, the store's failure to sustain its digital channel is not an isolated problem.
But JCPenney's troubles over the last decade point to an inability to meet consumer demand. While it was early to certain trends, it wasn't able to capitalize on how the retail landscape was changing. As a result, it's shuffled through executives and more than a few strategic overhauls — all leading to where the company is today.
During its most recent quarterly earnings report, the company posted $3.4 billion in sales, an 8% decrease from the same period a year earlier. The company no longer posts its standalone e-commerce numbers. Meanwhile, the company owes $4 billion in debt.
Early e-commerce pioneers
JCPenney first offered items online in 1994, as an offshoot of the catalog. It was one of the earliest companies to offer a robust range of items online. The retailer's website essentially acted autonomously from stores, with different selections and different teams. In 2007 then-CEO Myron Ullman merged the online division with the stores, in an attempt to make the two businesses more harmonious.
"My sense is that they slapped them together with the store merchants," said retail consultant Steve Dennis. "The merchants that inherited the online business didn't really understand the unique requirements of the direct-to-consumer business."
According to a 2014 Reuters report, items that were popular online but no in-store — like baby furniture and big and tall men's clothing — were cut from the digital selection. Between 1994 and 2006, JCPenney's e-commerce business grew between 30% and 50%, according to the company in 2006. But once its sales eclipsed $1 billion in 2006, the growth stagnated. Between 2007 and 2011, e-commerce sales hovered around $1.5 billion annually.
In late 2011, Target and Apple veteran Ron Johnson succeeded Ullman as CEO, with a mandate to refresh the brand. He tried to reinvent JCPenney as a nicer destination, and not a bargain outlet, and his tenure was widely considered a failure. During his time as chief executive, Johnson de-emphasized the company's e-commerce program and focused more on physical locations. As a result, in 2012, online sales dropped 32%.
In 2013, Johnson stepped down from his position and Ullman came back in to try and right the ship. He began to re-emphasize online sales, which helped sales once again grow. Still, in 2013, e-commerce represented 8% of the retailer's total sales, down from 15% in 2003.
Inventory woes
All of the many moves never brought about a company-wide overhaul. "Penney's had many iterations over the years," wrote Lauren Freedman president of the E-tailing Group in an email to Modern Retail. "While they were well positioned for omnichannel, it simply wasn't enough. Their assortment failed to excite the customer, their discounting model seemed outdated and they began to decline long before department stores as whole started to trend down."
The company selection strategy seemed to be to have a little of everything. This — especially during the coronavirus when inventory is mostly sitting — has become an expensive problem. JCPenney has also been unable to to keep with trends. "I think women's is probably their biggest problem," said Jessica Ramirez, research analyst at Jane Hali & Associates, to Modern Retail last month.
A lack of cohesive strategy
All this put together highlights an inability to put a new face on an old brand. Over the last two decades, the company has brought on new executives — all claiming to have the secret plan to regrow business. Johnson, in 2011, came from Target — which continues to show healthy digital growth. But his less-than-two-year tenure was widely considered a huge failure.
Current CEO Jill Soltau joined in 2018 with the intention of reinvention. Last November, she told investors that the company "[needs deliver something different." She went on the describe an updated store model; "Our brand-defining store is the fullest articulation of our customer strategy. It is a store where we can leverage learnings from customer feedback, yet also observe customer preferences and shopping behaviors," she said.
That updated store model and strategic overhaul has yet to see the light of day. Instead, as with JCPenney's e-commerce strategy, the company has failed to keep up with new demands and seems to have instead acted reactively. Stagnant department stores like JCPenney "don't really have any silver bullets—just hoping for better execution and cost reduction," Forrester principal analyst Sucharita Kodali said to Modern Retail last December.
According to Dennis, today's JCPenney's website isn't even half bad. "They're just not driving enough traffic to their website because they're not top of mind to enough customers," he said. Which is to say that the company's inability to grow digital while it was a competitive advantage illuminates the biggest issue; JCPenney as a whole hasn't been able to reinvent itself for customers. JCPenney's online traffic, according to SimilarWeb, hit nearly 26 million monthly views in April — during the holidays, 65 million. For comparison, Macy's reached 57 million in April and 165.5 million in December.
Now, JCPenney's future hangs in the balance. The company says it plans to close 200 stores this year and another 50 next year. The plan seems to be to cut costs even more while figuring out an updated brand image. In the press release announcing its bankruptcy, the company said the retail team has been "implementing substantial improvements to our flagship e-commerce platform to increase efficiency and ensure our loyal customers continue to have access to the products they need through elevated shopping experiences." The company pointed to its "Plan For Renewal" strategy that specifically focuses on "improve gross margin, reduce inventory, eliminate inefficient spending, and design an engaging, inspiring shopping experience."
Growing e-commerce alone won't save the company anymore. "The top issue is customer relevancy," said Dennis. "They've just dug such a huge hole."