How new CEO Bill Ready may reposition Pinterest as an e-commerce platform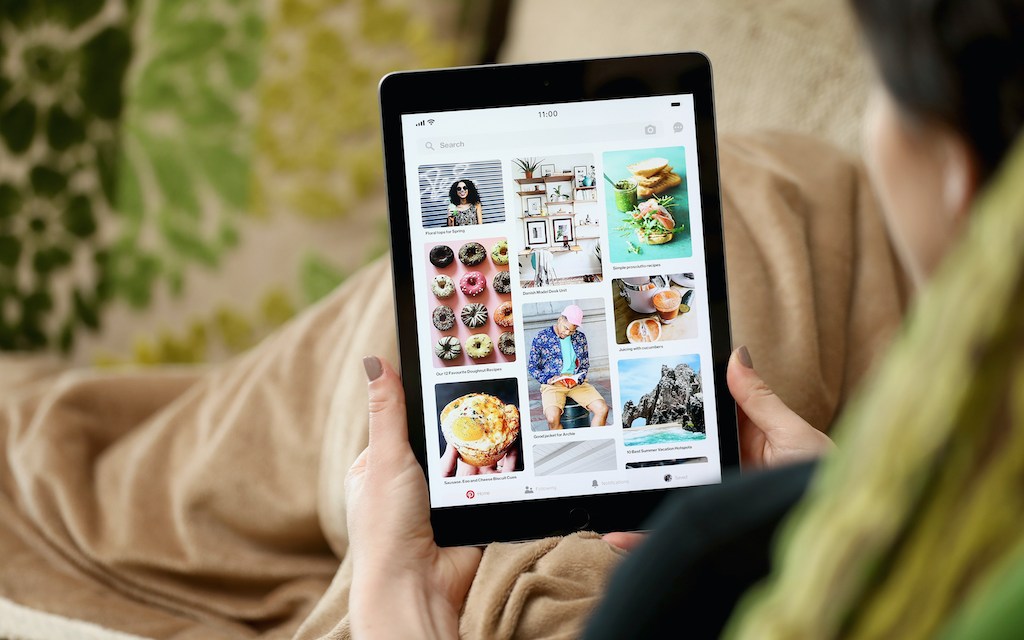 Image via Pinterest
Last week, Pinterest was the latest technology company to announce it was ushering in a new top executive. Co-founder and CEO Ben Silbermann said that senior Google executive Bill Ready will take over the top job at the social media company.
Previously, Ready was the president of payments and commerce at Google, where he was in charge of developing its marketplace and testing out videos and ad units conducive for shopping across Google's suite of platforms. Silbermann will become executive chairman at Pinterest, where he will be responsible for longer-term strategy.
Given Ready's previous focus, many industry observers believe he is being brought in to encourage more shopping on Pinterest. Like rivals Google, TikTok, Snap and Meta, Pinterest is trying to get people to buy more items through Pinterest, in order to combat industry-wide advertising revenue headwinds. Pinterest has tried to do that in various ways over the years with features like Product Pins and Shop with Lens as well as a new section called Shopping Spotlight, which features product recommendations from influencers and bloggers. But none of those efforts have resulted in Pinterest becoming a bigger player in shopping, as the company has struggled over the years with stagnating user numbers. In its latest results, Pinterest reported a loss of $5 million and a 9% decline in its user base to 433 million.
"As someone who has spent most of my career in commerce and payments, it's so clear to me that Pinterest has the opportunity to build something unique — something special," Ready wrote in a note on LinkedIn. "In the next phase of our journey, we will help people engage more deeply with all the inspiring products and services they find on our platform so they can build their best lives," Ready added.
During his time at Google, Ready was credited with making brands more comfortable with selling on Google. For example, Google made its marketplace free for sellers to list on during the pandemic in the hopes of growing its merchant base. Google also added more features to make it easier for shoppers to do all of their product research without leaving Google Shopping, such as by integrating price tracking and sorting products based on where they can be bought locally.
Before joining Google, Ready was CEO of Braintree and Venmo as well as PayPal's chief operating officer.
Experts say that Ready has a massive challenge at hand given that consumer behavior to shop on social platforms has not reached significant traction. Meta, for example, has been prioritizing investments in on-site commerce and shopping in 2022, with a company-wide effort to sell goods more directly on Meta's family of apps, including Facebook, Instagram and Messenger, with features like in-app checkout. But the vast majority — 97% — of Facebook's revenue still comes from advertising.
"Do customers want to shop on social media?" said Duane Brown, founder of performance marketing agency Take Some Risk. "Each and every social platform has been trying hard to make social commerce a part of their business." But, he added "no platform has cracked the code, including Facebook and Instagram."
"Ready has great experience and been at the who's who of commerce. That still doesn't mean much if the behavior of customers doesn't change to shop more on social media," said Brown.
One advantage that Pinterest has is that it is sitting on a huge volume of consumer engagement for products, said Katya Constantine, founder of agency Digishopgirl Media, who has been helping brands build scale on Pinterest for seven years. Compared to Facebook, most people come to Pinterest to research things they will eventually spend money on — whether that is a wedding or an upcoming vacation.
"If Pinterest were to create a more powerful in-platform shopping experience that helps its key audiences to fulfill its desires or to make that product they wished for easy to purchase, it would be a big win," added Constantine.
However, Pinterest's challenge has long been that some brands don't see the same conversion rates on Pinterest as they do on Facebook. That's because people often use Pinterest when they are in the early stages of researching a product or experience, meaning they may take longer to convert.
Constantine said that for her clients, Pinterest's performance has been flat over the past three to four months. CPMs [cost per mile or impression] have increased, but conversion rates haven't really improved.
"Facebook has been more heavily integrating the commerce experience into tagging video and products within the ad units," said Constantine. "If Pinterest is able to do that with the volume of organic pins and convert that into an advertisable product — then that really is a very unique opportunity."
Even before Ready's tenure, Pinterest was already taking steps to more seriously invest in shopping. In June, the company acquired a shopping startup called The Yes, a shopping platform powered by artificial intelligence which specializes in women's fashion. Pinterest said that the Yes founder Julie Bornstein would join the company to build specialized shopping experiences on Pinterest.
"I've spent my career at the intersection of shopping, fashion and technology and have seen first-hand the valuable impact of building technology that enables brands to join a platform with ease while enabling customers to share their preferences. Joining forces with Pinterest to broaden our reach utilizing such an inspirational platform is an exciting and ideal next step for our team and technology," said Bornstein.
But despite all of these investments — and the addition of Ready — turning a social media app into more of a shopping app is no easy task.
"Google's commerce traction did not meaningfully grow in the last two years and so it will be interesting to see what Google does to jumpstart this," Publicis chief commerce strategy officer Jason Goldberg told Modern Retail.
"While pivoting to commerce seems like a viable move, no company has had much success with in it their previous efforts in North America," he added.