How new consumer chief Doug Herrington may usher in new era of grocery at Amazon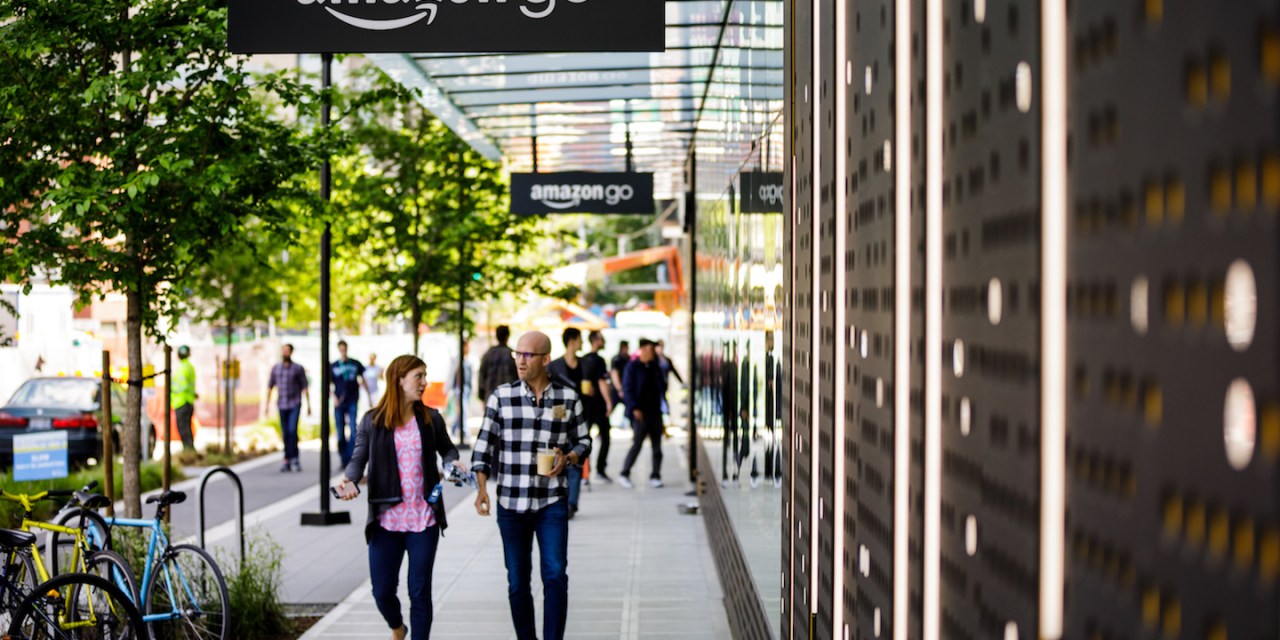 Amazn
Last week, Amazon named its long-serving consumer business executive Doug Herrington as the new CEO of its consumer business. Herrington, who joined the Seattle company 17 years ago, has held a variety of roles at Amazon but most notably helped launch the e-commerce giant's grocery delivery service, Amazon Fresh.
"He is a builder of great teams and brings substantial retail, grocery, demand generation, product development and Amazon experience to bear," Amazon chief executive Andy Jassy wrote in a note on June 21.
Herrington will take over the consumer business as Amazon faces one of its most challenging periods in recent times. In April, Amazon reported its first quarterly loss since 2015, racking up billions in additional costs related to overcapacity in its fulfillment and transportation networks. Given Herrington's previous experience, experts believe he will bring a significant new focus to Amazon's under-penetrated retail categories like its grocery business in this challenging retail environment.
As part of the announcement, Jassy announced that Amazon was renaming its consumer division to Amazon Worldwide Stores. Jassy also named senior vice president from Amazon's delivery unit John Felton as the company's new head of operations, who will report to Herrington. Herrington is a long-time insider at Amazon, serving on Amazon's top leadership team for more than 10 years.
"Clearly grocery is a large and rapidly growing opportunity for Amazon, which coincides with Mr. Herrington's expertise very well," Publicis chief commerce strategy officer Jason Goldberg said. "It's reasonable to expect the roll-out of Amazon Fresh grocery stores to accelerate under Mr. Herrington."
"Grocery is one of the top categories of consumer spending, and one of the fastest-growing categories for digital penetration, so it's a huge white-space for Amazon," Goldberg added.
Insider Intelligence principal analyst Andrew Lipsman said that Herrington was an obvious choice given the size and scope of his previous role and his experience. Most recently, Herrington was senior vice president leading Amazon's consumer business across the U.S., Canada and Mexico.
"He launched Amazon Fresh and grocery has been a big part of his tenure at Amazon. That's the next big category that he will leverage in order to grow the topline. He will focus on increasing adoption to grocery in e-commerce and also by building out Amazon Fresh Stores and continuing to push into that $1.4 trillion grocery market," said Lipsman.
Five years have passed since Amazon acquired supermarket chain Whole Foods, and 15 years have passed since the business launched its food delivery service, Amazon Fresh.
The scope of the Amazon Fresh business has expanded to include more than just grocery delivery. Amazon has also opened stores using the Amazon Fresh brand name. The first Amazon Fresh store opened in August 2020. Since then, the company has opened more than 23 stores across California, Illinois, New Jersey, Virginia and Washington state.
In the first quarter of 2022, Amazon generated nearly $4.6 billion in revenue from its physical stores but growth in this segment has been flat over the last few quarters.
Herrington is inheriting a retail business in the midst of a strategic overhaul, including shutting down the vast majority of its non-grocery brick and mortar footprint. In March 2022, Amazon closed all 68 of its 4-star branded bookstores, pop-ups and shops carrying toys and home goods, in the U.S. and U.K., Reuters reported. The company will instead concentrate on its Just Walk Out technology, Whole Foods Market, Amazon Fresh and Amazon Go locations.
Goldberg added that one challenge Amazon has struggled with is how to integrate internal grocery efforts like Amazon Fresh, led by Herrington, with its Whole Foods acquisition.
"Amazon Fresh has often been at odds with Whole Foods, so it will be interesting to see if and how the relationship between Amazon Fresh and Whole Foods evolves," said Goldberg.
But Herrington's mandate may not be just to grow, but to also figure out where to cut back. Amazon's outgoing global consumer chief Dave Clark, who was instrumental in Amazon's success in high-speed deliveries, led the massive expansion of Amazon's fulfillment centers and warehouse space during the pandemic. But within the past few months, Amazon has quietly started subleasing warehouse spaces and nixing new contracts for others, as it now has more warehouse space than it knows what to do with.
Lipsman argued that Amazon will be able to grow into that excess capacity. "They just need to put brakes on that in the short term," Lipsman said.
Even as Herrington enters into this new role with plenty of Amazon operational knowledge, he's also being tasked with growing Amazon's retail businesses during a challenging economic period. "Given his deep experience at Amazon, he may find it harder to look at Amazon's challenges and opportunities from a fresh perspective," pointed Goldberg.