Q&A
// June 20, 2019 ■ 6 min read
How Parachute CEO Ariel Kaye plots her brand's expansions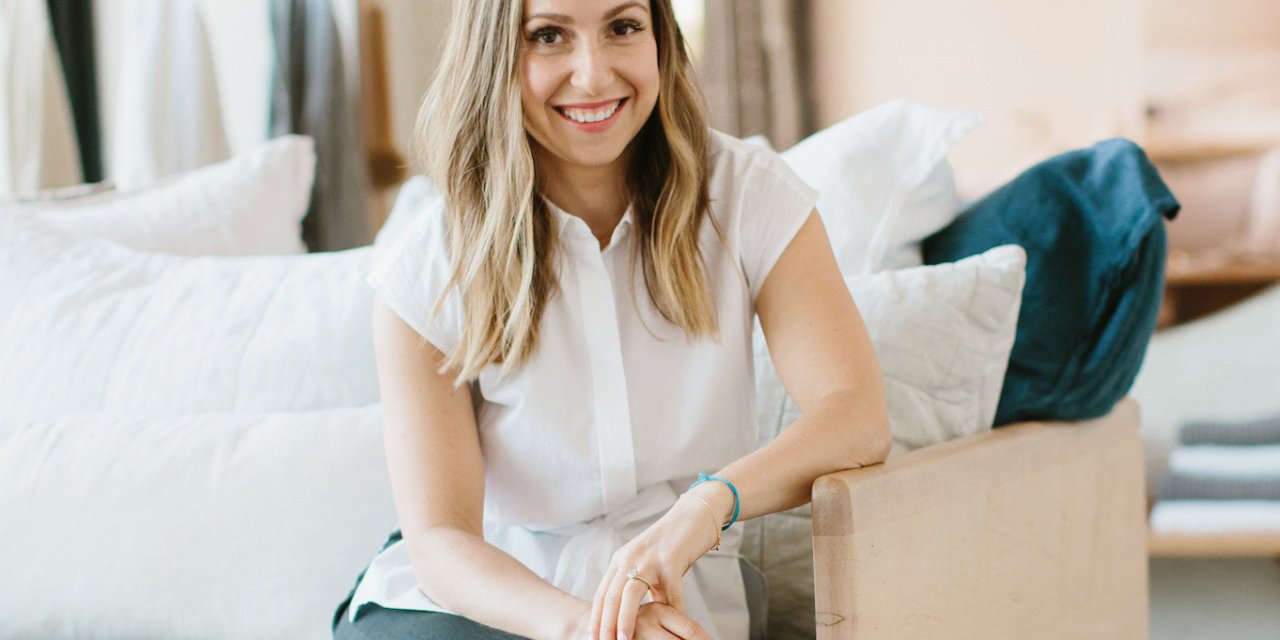 Physical retail strategies have become integral to the growth of direct-to-consumer brands, as they seek out customers they can't reach online. Members of the first generation of DTC, like Warby Parker and Casper now have aggressive store expansion plans — Warby Parker is closing in on 100 stores, while Casper is looking to open 200 stores over the next three years. Real estate firm JLL projected last fall that in the next five years, digitally native brands would open a total of 850 stores.
Home goods brand Parachute is one such brand that's undergoing a rapid physical expansion. After launching in 2014, last year Parachute raised $30 million in venture capital to open 20 stores by 2020. Right now, the company now has seven stores in Los Angeles, San Francisco, Portland, New York, Chicago and Dallas.
For direct-to-consumer brands, physical stores are important in driving sales as well as brand awareness: A dozen DTC brands told Digiday last year that their online sales were higher in cities where they had physical stores. And as once DTC-friendly channels like Facebook are becoming more expensive, brands are investing in channels that are more expensive upfront, but less volatile, like stores.
CEO and founder Ariel Kaye said that she believes that in a category like home, it's particularly important for brands to have a physical retail space in order for customers to touch and feel a product in-person. Parachute started in bedding, and now also sells pillows, towels, rugs and tablecloths. In January, the company started selling a mattress. Although the category is filled with plenty of DTC brands, from Casper to Tuft & Needle, Kaye said she thought there was still an opportunity for a premium, eco-friendly mattress. Parachute's mattress starts at $1,299, while Casper's starts at $395.
Kaye spoke with Digiday about what she's learned from Parachute's physical retail expansion, what opportunity she still sees in the home category, and what advice she has for the newest crop of DTC brands. Answers have been edited for clarity and length.
What was the most challenging part about launching a physical retail strategy?
Just finding the right space certainly is hard, and the amount of variables that happen once you do find the place — whether it's permitting or construction, or other things that can cause delays. And for a brand like ours that is thinking about marketing and doing large campaigns around store openings — when dates are changing, it can have some pretty meaningful ripple effects. Also realizing that in certain neighborhoods where we want to be in we have to wait a year for a location, that certainly wasn't something I was expecting.
Would you say it's gotten harder or easier for today's DTC brands to get into physical retail?
What I've seen over the past few years is that there's an appetite for pop-ups. Landlords and buildings are more excited now when they realize there is such benefit of bringing in cool emerging brands for a neighborhood and what that does for the value of their building.
Historically, retail spaces have really long lead times and it can be prohibitive for an emerging brand. I think now there's a lot of opportunity to work around that so you can open up space in a pretty cost-effective way and test for different lengths of time.
Parachute started in bedding. There are quite a few companies in that category now, like Brooklinen and Snowe. Do you think it's become too crowded for new brands?
No; this is a massive category, and I think there's an incredible amount of potential for our brand and for others that [respond to customer feedback]. For us, we're focusing on new fabrications and colors, and really making sure that we're answering customer requests and fine-tuning our assortment and our palettes. We talk about growing with our customer, and so everything that we do is designed to match with our broader collection.
We continue to have our ears to the ground to make sure that we are listening and responding and iterating. As a digitally native brand, that's your advantage, because you have that connection. And if you don't do that you're missing out on some really valuable data and insight.
How is Parachute thinking about expanding within the home? Are there any product categories or rooms you don't want to touch?
Our goal is to be in all of the rooms within the home. We want, in many ways, to be a one-stop-shop. It doesn't mean we have everything for everyone — it's still very curated. 
But we take our time with new categories. Like I said, it's really important for us to understand what our customers want and where the opportunity is within the market. The mattress is a perfect example of that. We did so much research, we really identified this area within the market for this eco-friendly luxury style mattress. We thought that was where there was white space, and sure enough it's been a massive success. So that's the way we think about expanding in general — [to find] where there is an opportunity to do something that our customers really want and need, and to do it in a way that's uniquely Parachute. 
What do you think is the biggest difference between launching a DTC brand today versus when you started Parachute?
You can launch a brand on Instagram and see a lot of traction and awareness through just that channel. It's also more expensive on traditional paid social channels, so that can be hard. It is hard to find a category that doesn't have a DTC brand in it, and so you really have to have a clear point of view and be focused particularly in the way you're approaching launch.
I don't know if it's harder or easier, it's just different. We didn't really have Instagram when we launched in the same way that brands do today, so that wasn't really even an option for us [to launch on there]. 
How did you think about raising capital for Parachute, and how did you make sure to not get over your skis and raise too much money? What would your advice be for brands in similar situations?
Think about what you need, and add a little bit more because it's good to have an extra cushion, so that you're not constantly in a situation where you're needing to fundraise. It's definitely easier to raise capital when you are doing it because you want to and it's advantageous for the business, and you're not in a state of desperation.
[One advantage] is there are so many investors now that are focused just on brands, so find those people to talk to and find ways in through other brands you might know. The DTC world isn't always in favor, but it seems to be in favor now because there are so many successful brands. People are starting to notice that the power of a brand is truly valuable, even though it can be hard to quantify.
—
Sign up for the Modern Retail Briefing to get retail news, analysis and insight delivered to your inbox every morning.