How Pattern is building a portfolio of brands for burned out millennials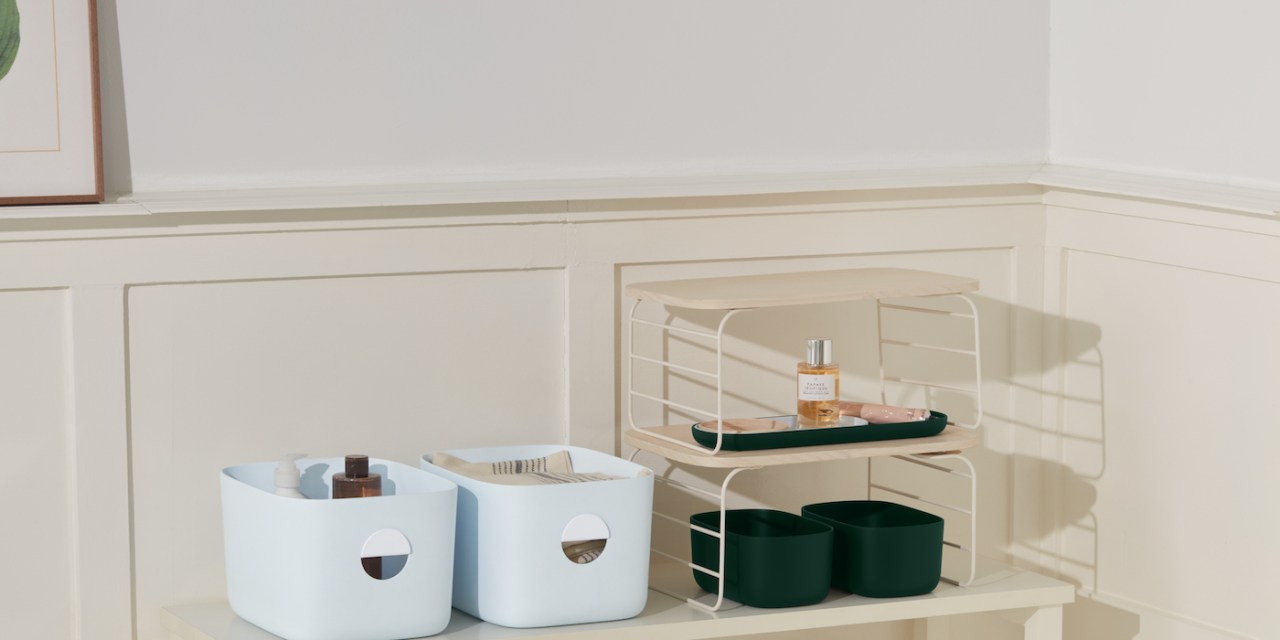 Last August, creative agency Gin Lane announced it was rebranding to Pattern, a holding company for multiple brands that would sell products direct-to-consumer, with an overarching focus on helping its customers deal with burnout.
With the launch of its second product line, a brand focused on home organization called Open Spaces (selling mostly baskets and bins), Pattern's strategy of how it plans to cross-promote products to different customers is coming into focus. It's looking to attract new customers primarily through events and how-to content, with the hope that by doing so it can rely less on customer acquisition through paid digital marketing.
Pattern's first brand, a cookware line called Equal Parts, launched in September — the company declined to share sales numbers.
More companies like Pattern are pivoting to a holding company model, with the hope that doing so will help them save on some marketing and administrative costs. In addition to Pattern, other DTC holding companies include Resident, which focuses on the home furnishing space, and Digital Brands Group, which operates apparel brands.
The most successful holding companies are one that can convince their customers to buy products from multiple brands driving down customer acquisition costs and increasing customer lifetime value. But, they also risk alienating customers of one brand if they try to push them too aggressively to buy products they aren't interested in.
"As you combine and consolidate brands, there is always going to be tension," Karen Howland, managing director at  fintech company CircleUp, previously told Modern Retail.
Pattern's co-founders Nick Ling and Emmett Shine have said that Pattern's brands will primarily millennial workers who are burnt out from their jobs, want to spend less time on their phones, and learn new skills.
Katy Marshall, general manager at Pattern said that one of the services that early customers of Equal Parts liked the most was its texting hotline. Customers could send a message to cooks that Equal Parts had partnered with for recipe suggestions, or advice on what to make with the ingredients they had in their fridge. There's been a veritable gold rush to cookware brands recently, with Material to Caraway.
Equal Parts initially only made its texting hotline available for customers who had purchased a product from the brand before. But, the brand has decided to let customers who hadn't bought from the brand before use the texting service, after first testing it over the holidays.
With Open Spaces, customers can download a 10-part home organization guide for free. Marshall said that Open Spaces will experiment with releasing more home organization-related content in different formats, like videos and audio. Pattern also shares shorter cooking and home organization tips on its Facebook and Instagram accounts to learn what topics they should create more comprehensive guides around, by tracking which posts get the most saves.
Towards the end of last year, Pattern also started hosting events for the first time for customers in New York City. At the beginning of January, Pattern hosted a panel with New York Jets football player Kelvin Beachum about how athletes deal with burnout and finding balance. Moving forward, Ling said that Pattern is looking to do one to two events per month.
"That's the beauty of what we are building is that there is flexibility," Ling said. "A learning for me five or six months into launching Pattern has been that, we've just seen a multitude of ways that people want to interact with us."
Ling said that Pattern is happy if someone comes to an event, downloads a guide, or only decides to buy products. But, given that Pattern is building a holding company, it gets the most value out of customers who buy as much as possible. Pattern did email customers of Equal Parts in the weeks leading up to Open Spaces launch, encouraging them to sign up to get early access to the site.
"When we [cross-promote brands], we want to do it in a way that feels value additive, like we're bringing something to the table and solving them solve a genuine problem," said Marshall. "Not just marketing new stuff you didn't ask for."