How Rothy's created a coalition of DTC brands to help with the PPE shortage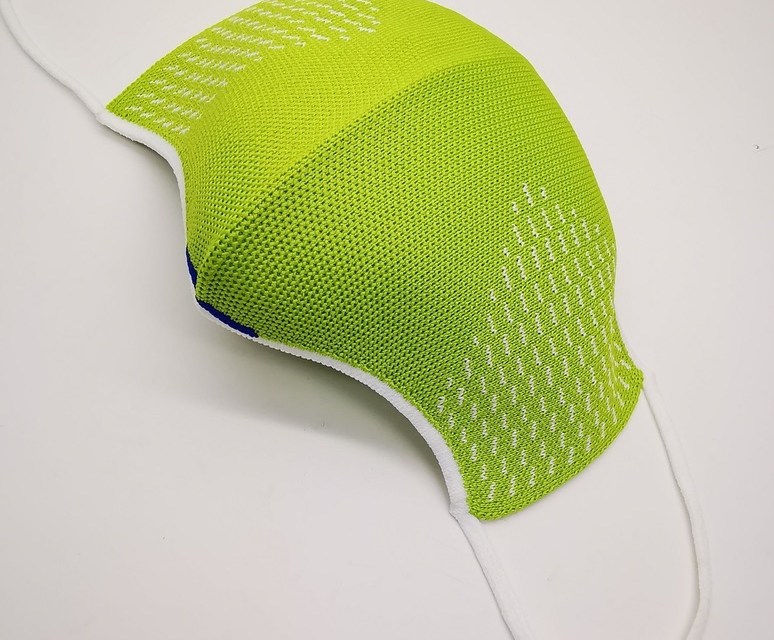 Personal protective equipment like masks, gloves and face shields are in high demand. Many consumer-facing retail startups today see an opportunity, if not a moral imperative. Some have begun making their own PPE — to either have donated to medical groups who are running low on critical supplies or sold to customers in need of masks as more stores make them a necessity for business to operate.
But, manufacturing large quantities of PPE in a matter of weeks is no easy task, especially for apparel and footwear companies that have historically manufactured products months before they need to actually be on shelves. What's more, these brands dabbling in entirely new product categories are also struggling to figure out how to get PPE to the groups who need them the most.
At the beginning of April, direct-to-consumer footwear brand Rothy's announced that it was launching a group called the Open Innovation Coalition to help solve these challenges. Participating companies could share tips with one another about how to best manufacture PPE, where to donate excess materials that could be used to make PPE, and which groups around the country are in need of supplies. The Open Innovation Coalition set a goal to give PPE to 1 million people in the next three months.
One month in, Rothy's said that the group has been able to secure more than 190,000 units through a combination of brands buying and manufacturing their own PPE. The coalition now has roughly 20 members, including DTC startups like Framebridge, Native and ThirdLove.
Many brands are rushing to pivot to PPE for a multitude of reasons; some want to donate the supplies to hospitals, others want to add SKUs to meet customer demand. But these companies risk making a number of mistakes in this process that could turn into public relations nightmares.
For example, Rothy's introduced a program earlier this month to donate masks with every purchase, but pulled the program after facing backlash from customers who didn't want Rothy's to tie the donations to purchases of its products. "We're moving fast and trying hard to make the best decisions possible during this pandemic and quickly realized that this wasn't the right approach," Rothy's senior vice president of marketing Elie Donahue said at the time.
Companies also have to make sure that both the suppliers they are buying PPE from, and groups that they are looking to donate supplies to are reputable. Rothy's hope is that by getting companies to share what they've learned with one another, they can more quickly ramp up the manufacturing of PPE.
"We are experienced at producing our products and getting it to our customers, and this is a completely different way of both producing and also making sure we get these materials on the front lines," said Saskia van Gendt, head of sustainability at Rothy's.
"Time is of the essence"
Rodney Manzo, CEO of supply chain management software startup Anvyl, said that he is seeing a lot of startups express interest in manufacturing PPE, but cautions that they need to do some due diligence first. If a company doesn't own their own factory, and is looking for manufacturer to contract with, they need to go visit that factory in-person before signing a contract to make sure it is up to snuff.
"What I am seeing globally is there a lot of nefarious middle men who are taking people's money, and/or deceiving them," Manzo said. He also added that companies need to be clear with manufacturers on timelines and when they need the product by. "Time is of the essence, because you need the masks now to save a life today," Manzo said.
Van Gendt acknowledged that moving fast enough is an ongoing challenge for Open Innovation Coalition members. "It is sometimes frustrating if you can't turn on a dime, but what you are see is a lot of brands doing as much as they can as quickly as they can," she said.
In order to cut down on the amount of time it takes companies to secure and manufacture PPE, the Open Innovation Coalition has focused on a few efforts. One is helping companies figure out where to send excess fabric that could be used to manufacture PPE. ThirdLove, for example connected its elastic supplier with another coalition member, Lucky Brand, in order to provide straps for masks. The second is creating an open source library of patterns for products like masks, as well as face shields and gowns, to share amongst all efforts. At the beginning of April, Rothy's announced it was dedicating 30% of the space in the factory it owns in Dongguan, China, to producing masks.
Within a few days, Rothy's was able to write a program so that its 3D knitting machine that is normally used for manufacturing shoes and bags could churn out masks. However, Rothy's has been making some tweaks to the pattern within the past few weeks, namely figuring out how to make it more comfortable and to ensure it is durable enough to withstand lots of washing, before making it. Van Gendt said that Rothy's hopes to have the masks available to purchase for customers soon.
The other big challenge that all companies are encountering is figuring out where to send PPE. While it is still waiting to finalize the design of its masks, Rothy's has secured 100,000 non-medical masks from a supplier that's located near its own factory to donate via a U.S. distribution partner. Rothy's is also working with the COVID Help Network to figure out where to distribute PPE.
Picture frame startup Framebridge, another member of the coalition, set up its Kentucky factory to manufacture 3,000 face shields a day. Framebridge has been selling them to businesses that need them for its workers, like funeral homes and grocery stores, for the amount that it took Framebridge to manufacture them. Initially, Framebridge just posted on its social media accounts asking groups to reach out if they were in need of face shields.
"Our team is talking to everyone who inquires to make sure that the need seems legitimate," said Framebridge CEO Susan Tynan. She added that the company has declined to fulfill some requests from individuals if Framebridge thinks are trying to buy face shields to re-sell them at a large markup.
Future opportunities
Van Gendt said that in order to meet its goal of helping 1 million people over three months, the Open Innovation Coalition is focused on adding as many new members as possible, and is in some talks with legacy retailers.
"I feel that the 1 million goal is ambitious, but am still confident that we can get there," Van Gendt said. Rothy's is also interested in finding ways that the group can work together even after the short-term need for PPE is met. For example, Van Gendt is interested in facilitating partnerships for companies to share excess fabric with one another, in order to cut down on waste in the supply chain.
"There is an opportunity to do more material sharing in the apparel and footwear world," Van Gendt said.
This story has been corrected to reflect that Rothy's is not donating masks to the Covid Help Network, but rather working with the organization to figure out where to distribute PPE.