How Sam's Club's mobile app helped it compete during the pandemic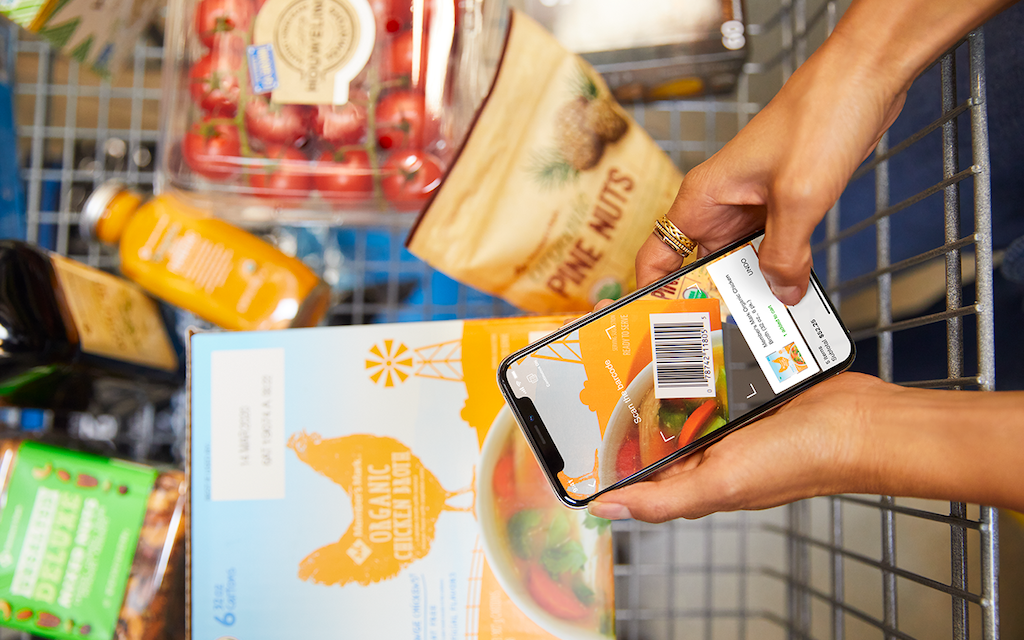 Sam's Club
Sam's Club's mobile app helped it grow during the pandemic. 
In the past year, the Walmart-owned warehouse club ran away with the most downloads compared to other warehouse clubs' shopping apps, according to research firm Apptopia. The analysis showed that in 2020, the Sam's Club app was downloaded approximately 9.6 million times, far outpacing competitors Costco and BJ's Wholesale Club, which respectively received 4.9 million and 3.1 million downloads. Furthermore, the app also has the highest collective user rating on the Android and Apple App Store from the past year; It received about 77.6% positive reviews, in comparison to 72% for BJ's and 26.8% for the Costco app.
Membership-based warehouse club chains have been slow to adapt their digital offerings. As a result of the pandemic, however, most have added new digital services — such as curbside pickup and same-day delivery — as well as features to their mobile apps. Early investments Sam's Club's made in its mobile program helped it roll these out ahead of its competitors.
Sam's Club first launched its app in 2014, and has recently been using it as a tool to help pandemic shopping. For example, one of the biggest app updates Sam's Club made last year Scan & Go. The tool allows shoppers to scan items on their own in the store, thus skipping the crowded checkout lines. A version of the tool, called Scan & Go Fuel, is available at over 70 Sam's Club gas pumps. The app also features integration with customers' club Plus membership, which includes free shipping with no minimum and quick reorders. A live curbside pickup status allows customers to check their order's readiness on the way to the store.
Deren Baker, CEO at Edge, a subsidiary of insights firm Ascential, said that Sam's Club has been a market leader in digital integration for stores. "It's been the test environment for Walmart's digital initiatives," Baker said. The retailer, for example, is known for using its innovation lab, Sam's Club Now, to test tech solutions like app-based aisle browsing and cashier-free checkout. These earlier efforts helped Walmart quickly implement the features when they became vital during the pandemic, Baker said. 
Baker noted that, in general, wholesale clubs aren't always known for digital innovation generally. "But Sam's Club has become the quiet exception here, which would explain the stronger app download performance relative to Costco," he said.
In contrast, BJ's only recently began to roll out similar mobile functionalities. Last month, the retailer announced that it will soon add a slew of new features to its existing app, including same-day delivery fulfillment and buy online-pickup in store or curbside. Other new tools include the ability to create digital grocery lists, find nearby stores and check BJ's gas prices. Costco's mobile app currently offers a number of the features Sam's Club and BJ's have; these include local club's current gas rates and operating hours, shopping Costco.com's assortments and the ability to create digital shopping lists. The retailer is still testing its own curbside pickup program at three New Mexico stores via a pilot with Instacart.
Jason Pavona, senior vp and general manager for merchant payments solutions provider FIS, said that as e-commerce continues to accelerate, mobile devices are becoming more important. Pavona also said that increased consumer demand for an optimized mobile experience has led to bigger ROI for retailers like Sam's Club. Indeed, Walmart's latest quarterly earnings showed Sam's Club comp sales increased by 11.1%. Meanwhile, new member sign-ups and Plus renewal rates are going strong, with membership income increasing by 10.4%.
Walmart has plans to continue expanding the Sam's Club app features. For example, soon, the Scan & Go Fuel will be available at all 518 locations. The company also announced a partnership with telemedicine startup 98point6, which will provide Sam's Club pharmacy customers with virtual care via the app. 
For the Sam's shopper, "there is simply more digital functionality available through the app," Baker concluded.