The case for and against the retail innovation lab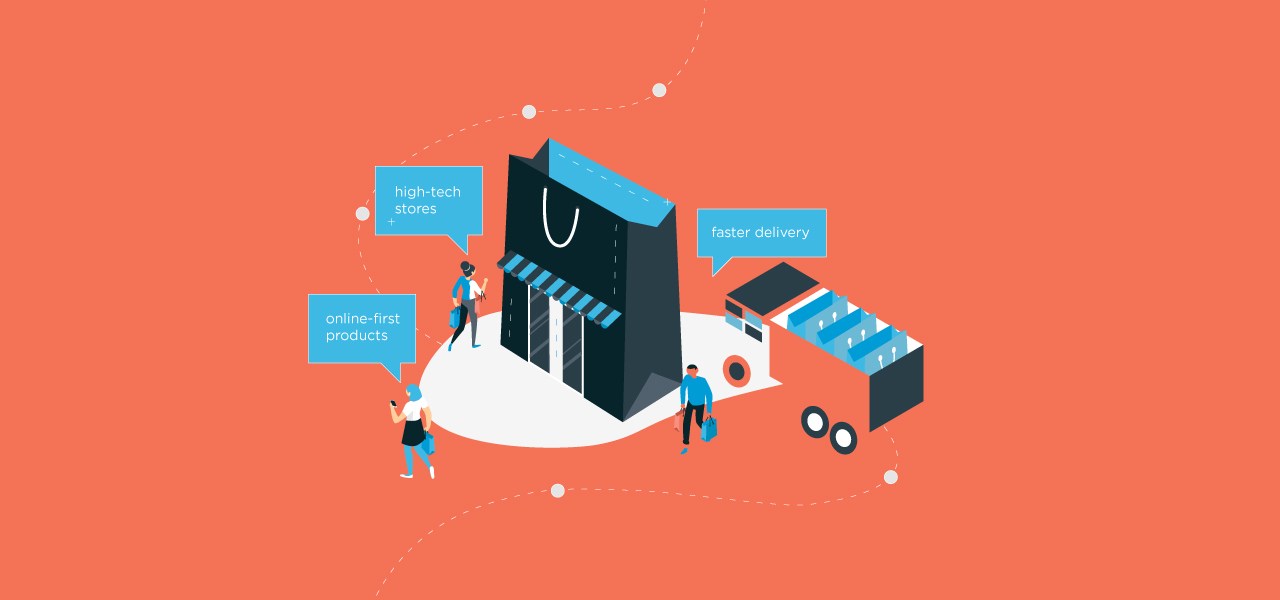 As the retail landscape continues to evolve, so too has the concept of the innovation lab.
Retail innovation labs have taken on a number of different names and formats, but they became of increasing interest as the rise of online shopping forced many retailers to modernize their technology. Some, like Walmart's Walmart Labs division, were born out of the acquisition of Silicon Valley startups, and essentially allowed them to rebrand their technology team. Other retailers, like Kroger and Home Depot, created innovation labs in their respective headquarter cities of Cincinnati and Atlanta in partnership with local universities to research the development of new products and recruit from these schools. Others are essentially startup incubators, where retailers are looking to younger companies to help them come up with more forward-thinking brands.
While the term "innovation lab" has fallen in and out of favor, retailers are still trying to figure out exactly how to put these concepts to work, including how much autonomy they should give teams responsible for creating forward-thinking products and services.
Modern Retail spoke with a handful of industry experts about the case for and against the innovation lab. The biggest challenge all retailers face today is in giving their teams responsible for innovation enough autonomy to move fast, while at the same time coming up with the ideas that the broader parent company can eventually roll out at scale.
For: Teams can move faster and take bigger risks when they're shielded from the pressures the rest of the parent company faces.
The biggest case for building out an innovation lab is that it allows a retailer to test out more forward-thinking concepts before rolling them out to all of their stores and potentially wasting a lot of money. In August, Foot Locker is rolling out a new incubator called Greenhouse. The retailer will launch a standalone shopping app called Greenhouse, and sell products for a limited time from the startups that emerge out of Greenhouse. Then, Foot Locker may sell the products that perform the best in its own stores and on its website.
Jed Berger, chief marketing officer for Foot Locker, previously told Digiday that the company felt that it was necessary to create an incubator program in order to find a way to work with and learn from startups that weren't yet big enough to sell their products in Foot Locker.
"I don't think we ever would have been able to truly have an incubator engine if it was under Foot Locker or any of our other brands, because what those brands do and have done is so known," Berger said.
Additionally, it can be hard to test out truly forward thinking concepts in an existing retail environment. So one iteration of the innovation lab that more retailers are turning to is to create an experimental store that they've built exclusively to test out new concepts. Chris Walton, the former vp of the Store of the Future Project at Target and now the CEO and founder of Third Haus said that one of the retailers that's done a good job of trying to meaningfully rethink the store experience is Sam's Club. In October, the retailer opened Sam's Club Now, a store in Dallas where the company could test out new in-store technology, like AI-powered shopping lists and a cashier-free checkout experience.
Nike has also taken a similar approach with a store its built in Los Angeles called Nike Live, which is a story only shoppers who are members of the NikePlus app. Here, Nike has tested out some of its most forward-thinking tech concepts before rolling them out to other stores, like NikeFit, an app that used computer vision to measure customers' sneaker sizes.
Against: If teams are given too much autonomy, expenses can rack up with few results.
Walton also cited Amazon's Go convenience store as an example of how a retailer has rethought the in-store experience in a truly innovative way. But Bloomberg recently reported that the foot traffic existing Amazon Go stores have attracted have fallen short of internal projections. Though Amazon has been working on the Go concept store for seven years and reportedly spent hundreds of millions of dollars developing it, the company has only 14 of these types of stores, meaning that they contribute a relative pittance to Amazon's bottom line.
Walton said that there are more cheaper ways that retailers can test out in-store concepts than by creating an entirely new customer-facing test store. They can, for example, create a "dark store" within their headquarters, where they can test new ideas.
"That's probably one of the Achilles' heels for [these] big companies is they don't realize that you can do this for a lot less money," Walton said.
For: It's necessary for the company to completely rethink a legacy system.
About seven years ago, Walmart began branding the technology arm for its e-commerce division as Walmart Labs, as an attempt to signify that the division was tackling different problems than its parent company. At the time, Walmart's e-commerce business was still relatively young, but the company risked falling further behind competitors like Amazon if it didn't build a seamless e-commerce experience.
"Our initial focus was very much on e-commerce and building and rethinking the entire technology stack for e-commerce –really going from a very old, monolithic architecture to building for the cloud," said Vijay Raghavendra, Walmart Labs' senior vice president of merchant tech.
Then about three years ago, Walmart merged both the tech teams for its Walmart and e-commerce and store divisions, integrating Walmart Labs more closely with the rest of the company. Today, Walmart Labs works on implementing a variety of services with both digital and physical components, like grocery pickup and in-store search. Walmart's willingness to rethink the structure of Walmart Labs shows that there's a time and a place for giving certain divisions of the company more autonomy to work on aggressively rethinking an experience that will be significantly important to the company's bottom line.
Against: Innovation labs risk falling into a scale trap.
Recode recently reported that that one source of tension among some Walmart executives is about how much time and money should be poured into its Store No. 8 incubator. Allegedly, some executives believe that the startups being built through Store No. 8 won't be able to reach a critical mass. Raghavendra did say that that the Walmart Labs division works closely with other ventures like Store No. 8 to share and compare notes on the tech each of them are building.
Additionally, Walmart has also taken recent steps to more closely integrate some of the tech teams that it gained through acquisitions — like Jet.com –into the rest of the parent company, another signal that retailers are only willing to give divisions the freedom to experiment for so long.
In order for an innovation lab to work, retailers need to come up with a pipeline to eventually take these forward-thinking concepts, and roll them out to the larger company at scale.
For: It's helpful for recruiting and public relations purposes.
Scott Emmons led Neiman Marcus' innovation lab for more than six years before detailing in a Business of Fashion op-ed why he thought retail innovation labs don't work. Before leading the lab, Emmons was doing some similar work in the company's IT division. But, he said he said he only got invitations to speak at industry conferences when he started leading Neiman Marcus' iLab, because to outsiders, the name iLab gave his work a more forward-thinking connotation. He said that the speaking invitations were useful in helping him secure more meetings with tech partners that could aid in Neiman Marcus' work.
Similarly, Raghavendra said that the branding of Walmart Labs has helped in recruiting. The division has found that at recruiting fairs, when potential new employees hear "Walmart," they instantly think that the company is hiring for in-store employees. Branding the tech division as Walmart Labs helped pique interest among engineers who might have initially not been open or interested in talking to Walmart.
Against: Initiatives that are good for PR purposes aren't always ones that result in a radically different customer experience.
Some of the innovations that Emmons helped roll out while at Neiman Marcus were things like upgraded in-store fitting room tech and 4K touch table look books. Ultimately, he said that he grew frustrated at times with the feeling that the tech his team was working on implementing wasn't radically changing the customer experience.
"What you end up with is a group that's creating a lot of PR opportunities, but not solving customer problems," Emmons told Modern Retail. "There's nothing wrong with the PR opportunities, but for me that was not the driving force, that was a way for me to help pay for what I wanted to do, but it wasn't the reason to do it."