How the coronavirus changed the summer launch playbook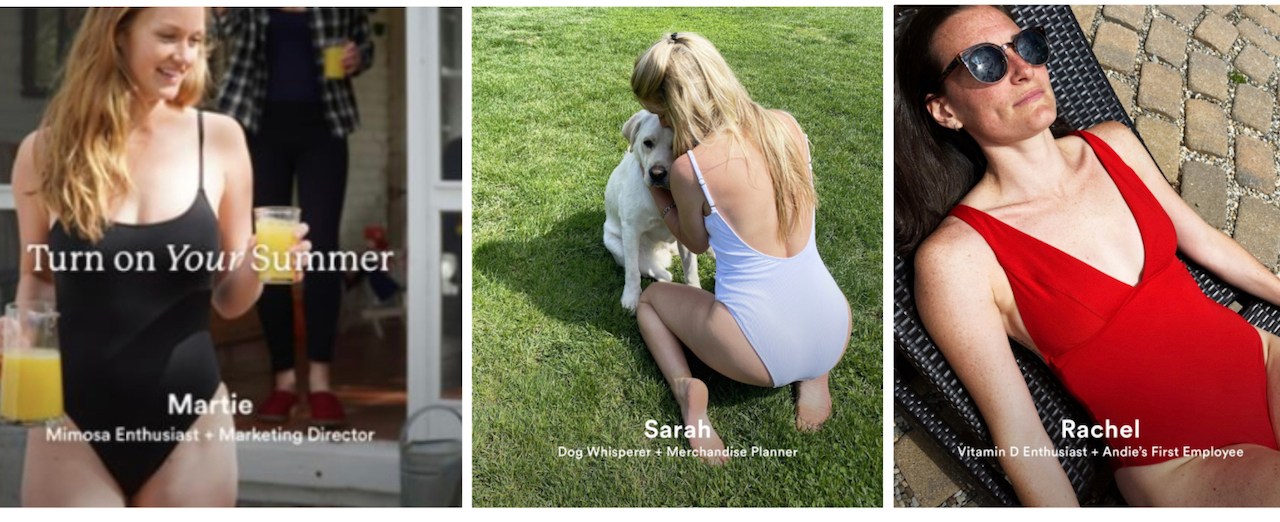 Apparel companies are having to throw out their traditional playbooks as they get ready to launch new products this summer.
Normally, summer is a time to run travel-themed marketing campaigns, and to get people to buy more by convincing them they need a new swimsuit or handbag for their upcoming vacation. Now, those campaigns have to be rethought as many shoppers are expected to stick close to home this summer. Additionally, it's unclear just how willing customers will be to go to the store, as many shoppers are still concerned about contacting the coronavirus in places like retail shops. According to a May 5 survey of roughly 1,340 adults from financial services firm Bankrate, 43% of respondents said they expect to shop less at brick-and-mortar stores than they did before.
To stay relevant, apparel brands are now marketing new products this summer by emphasizing them as essentials for staycations. They're also betting that many of their shoppers still won't be going into the office, and so are moving forward with launching new products that they bet will be popular with the work from home crowd. For dressier items, companies are marketing them as products that people should buy to treat themselves while they're still stuck at home. And, companies can't bet on new product alone to draw people in-store.
For the most part, it's too late for companies to completely scrap any apparel launches they had planned for the summer. Larger companies may have the option of holding inventory until next summer. But, that doesn't make sense for some highly seasonal inventory like shorts and swimsuits.Companies instead are now figuring out how to make existing inventory make sense for the moment.
"I think you have to strike the right tone with your customer — being able to sell them something new without feeling like you are taking advantage of any pent up demand that they might have to shop, and being sensitive to the fact that not everyone can afford to do discretionary spending right now" said Tiffany Hogan, analyst at Kantar Consulting.
"In non-pandemic times, we have leaned into traveling to beautiful destinations…we've also done a lot more sort of what I would call 'chest pumping marketing,' like, 'this is the best swimsuit of all time,"' said Melanie Travis, founder and CEO of swimwear brand Andie. "In general now we have to show that we are aware of the situation, we are living in the same situation as everyone else."
This week, Andie launched a new eco-friendly swimsuit collection that had been in the works before the coronavirus. While normally Andie may have shot product photos with models on a beach in the Bahamas or Mexico, Travis said that the company decided to use its employees as models to promote the new line — even though Andie still could have hired models and managed a photoshoot remotely. Travis said that she felt like it didn't make sense to use professional models, at a time when many consumers aren't buying clothes for aspirational purposes.
Like Andie, other digitally-native apparel startups are toning down their summer marketing campaigns. Cuts, a men's t-shirt brand, had to wait until May to hold a photoshoot to promote its summer collection that had initially been scheduled for April. "We had to pivot our Summer 2020 campaign from an on-the-go, travel focus to more of an at-home staycation environment," founder Steven Borrelli said in an email. Alongside its summer collection — which includes Cuts' standard t-shirts in newer, brighter colors like honeycomb and paloma — the company also decided to launch a line of polos.
Cuts had been considering launching a line of polos before the coronavirus. Borrelli said the pandemic "solidified" the decision to move forward with production, as the company is betting the line will be popular among men still working from home for the summer. "Our polos are professional looking but still more casual than wearing a button down like some people might wear to the office — it's the ideal Zoom attire," Borrelli said.
Another option for digitally-native apparel companies wanting to sell items that better cater to the stay at home crowd is to strike partnerships with other companies to their items. That way, they can see how non-apparel products perform among their customers, without manufacturing themselves. That's something that Andie is testing out, by launching "summer kits," where customers can buy towels, sunscreens, tumblrs, and other products from Andie's website. Andie bought the products wholesale from other female-founded and owned companies which include Supergoop, Case & Drift and Brunna Co.
For apparel retailers with stores, the question of what to launch becomes more complicated, because they also have to figure out how much inventory to carry in-stores versus online. They likely have inventory that's been sitting in stores for two months that they want to clear first, but they also need some new product to still draw customers in stores.
Target, for example, launched a new limited-edition designer dress collection two weeks ago that it decided to first launch online instead of in-stores, so as not to encourage people to rush to stores unnecessarily. Chief merchandising officer Jill Sando told the Minneapolis Star-Tribune that in response to the coronavirus, Target had already delayed the launch of the collection for two months.
"We want to be able to provide some joy to those guests that are looking for it during this time, and to do it in a way that's empathetic and safe," Sando told the Star-Tribune.