How the coronavirus vaccine may help legacy pharmacies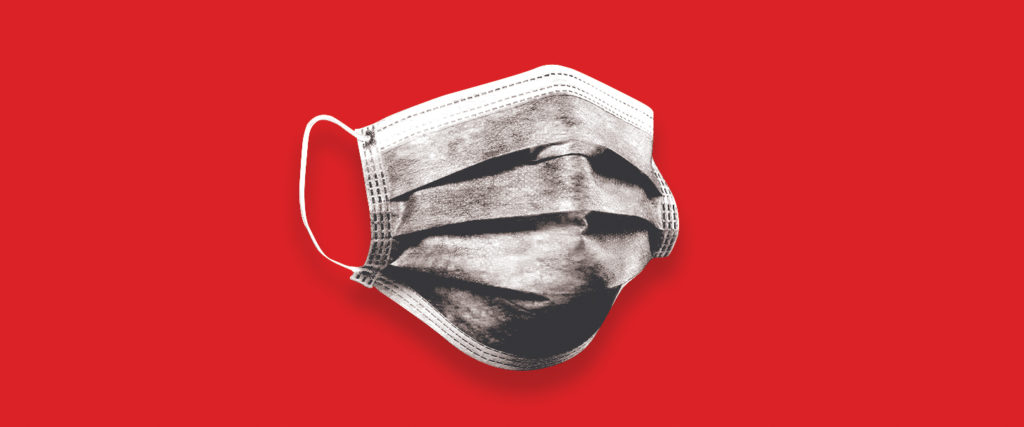 Legacy pharmacies may soon get a coronavirus vaccine boost.
As production ramps up, independent pharmacies, major chains like CVS and traditional retailers like Walmart are all preparing to administer Covid-19 vaccinations. That includes more than just the obvious culprits: food retailers like Ahold Delhaize, which owns Stop & Shop and Giant, and Albertsons, which owns Vons and Safeway, are hiring "thousands" of pharmacists in preparation for the rollout. H-E-B and Costco are also expected to become significant suppliers of coronavirus vaccines. In the UK, craft brewery chain BrewDog is even negotiating to host vaccinations in its dozens of pubs.
In some cases, the Covid-19 vaccine "gives a retailer an opportunity to introduce themselves to a new shopper," said Raj Shroff, founder of the consultancy PINE. That opportunity might be limited — Shroff said that customers are most likely to turn first to a pharmacy or to a retailer they already know and trust for a vaccine — but the sheer number of people expected to get a vaccine means that many will be stumbling into a new store for the first time.
The coronavirus vaccine is arriving as some retailers escalate their investments in pharmacies. In addition to its in-store pharmacies, Walmart has been setting up new Walmart Health clinics throughout 2020, with plans to have a total of 16 Walmart Health stores in its arsenal by the end of this year. It also bought new prescription tech from the health app CareZone. Amazon, meanwhile, recently announced the rollout of its virtual pharmacy.
Meanwhile, many legacy pharmacies are attempting to revamp their offerings following a rocky few years. Walgreens, for instance, is emphasizing the speed of pickup at its store, while Rite Aid is putting money toward sleep products, essential oils and other new-age health goods. The vaccine will offer a unique chance for these pharmacies to make their pitch to consumers and draw new customers, and potentially give them another way to protect against Amazon's encroaching presence.
The major pharmacy chains, Walgreens and CVS, each struggled for the bulk of 2020, thanks in large part to the fact that customers only came in for low-margin goods like groceries. The rest of their retail sales sagged. Though the numbers weren't as bleak as other retailers — CVS saw a 4.5% drop in nonprescription sales — the dip followed multiple years of declining profits for both companies.
"We could be on the verge of the change," said Beverly Schaefer, who co-owns the independent Katterman's Pharmacy in Seattle. She said the coronavirus vaccine could show consumers that pharmacies can offer more than just prescriptions. "I think pharmacy is uniquely positioned to take on more and more of the entry-level or modest-level health needs that people have."
How vaccines became a pharmacy staple
Pharmacies are relatively new to the immunization business. In 1996, Katterman's became one of the first pharmacy in the U.S. to offer immunizations — something that healthcare professionals thought up as a way to battle low flu vaccination rates. Immunizations didn't become a mainstay of pharmacies, though, until the Swine Flu vaccine arrived.
Since then, they have become an important part of the pharmacy business. Pharmacies make something in the range of $20 to $40 per flu shot, depending on the insurer, and vaccines are one reason why breaking into the pharmacy business is a tantalizing prospect for retailers like Walmart. The other reason is the regularity of pharmacy visits, said Shroff. "It's a really high-frequency interaction, and people care about their health," he said.
The idea is that customers who pick up prescriptions will also buy clothes or groceries or home goods in the same trip. Still, it's difficult for a reason, and most pharmacy interactions — like filling prescriptions — are very low-margin. In recent decades, countless grocery stores have opened up their own pharmacies only to close or sell them off later.
A halo effect
Retailers hope that immunizations may be one way to boost other retail sales. There is some evidence to confirm this. A 20% vaccination rate translates into a 6% increase in front-end retail sales at a pharmacy, according to one study, although relatively little other research exists. More anecdotally, as CVS and Walgreens invested more heavily in immunizations in the early 2010s, the vaccines became a major driver of sales growth. And in 2020, the above-average rate of flu vaccination also boosted pharmacies. Rite Aid reported a 40% bump in demand for flu shots compared to previous years.
Seemingly in recognition of the potential sales boosts, grocers have in the past offered discounts to customers who come in for an immunization. Safeway has given out 10%-off coupons for grocery purchases, while CVS and Publix have offered $5 and $10 coupons respectively.
Schaefer noted that immunizations in general don't bring a major boost in sales, though some — like travel-related vaccines — are more likely to drive front-end sales. The coronavirus vaccine, she said, "will result in maybe some little boost in sales while they dawdle around just because they're going to have to wait," though she isn't expecting any eye-popping numbers.
But she sees the bigger opportunity as establishing a long-term, personal connection with clients. That's one possible counter to a well-funded virtual pharmacy like Amazon's. Because Amazon will likely not be administering the Covid-19 vaccine, the rollout is a chance for brick-and-mortar pharmacies — both traditional pharmacies and new retail pharmacies like Walmart's — to remind customers why they matter.
"To sit down and touch someone, that's a pretty personal experience," Schaefer said. "When people have a choice about their own healthcare, they're often opting for the most personal experience that they can get." She said she's seen that often in her own business: "We have people [who have been customers] for 20 years who have moved out of the area who still come to our store for flu shots."