Walgreens redesigns its app and loyalty program as the digital pharmacy space heats up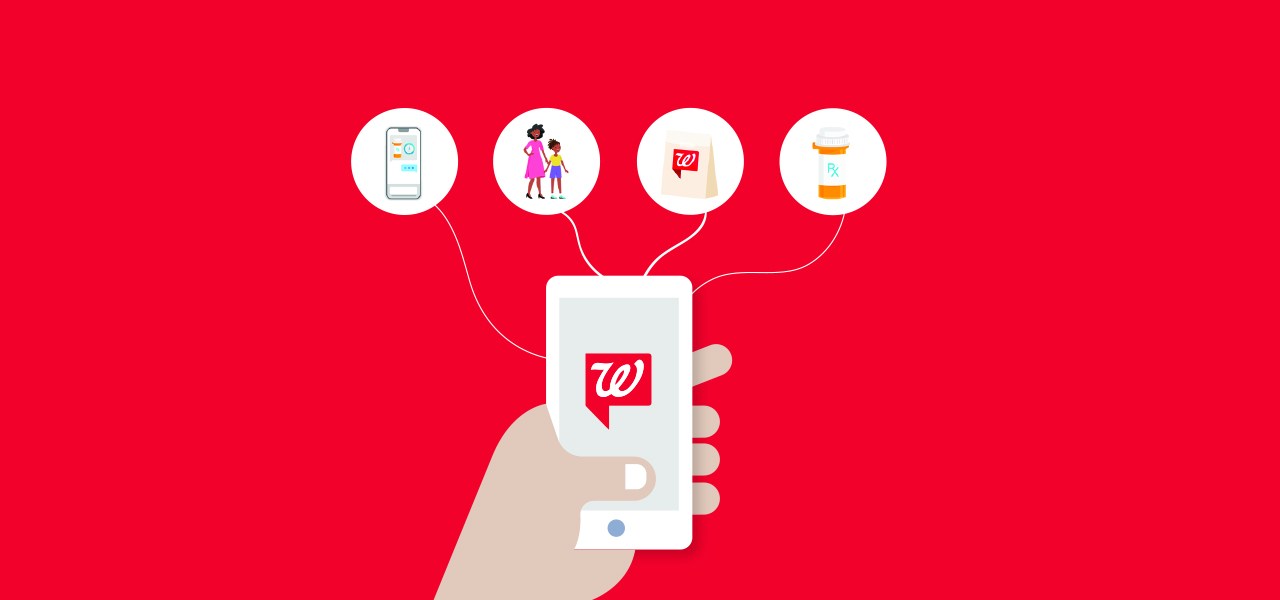 Walgreens
As more Americans order their prescriptions online, pharmacies are seeking to grab a bigger slice of the digital health and wellness space overall.
On Thursday, Walgreens Boots Alliance announced a rebrand of its app and loyalty program. The app will include new features like the ability to chat with a pharmacist 24/7, schedule vaccination appointments and get real-time local health information, like flu alerts. The news comes a day after Amazon announced that it was finally launching a long-rumored prescription delivery service.
The digital pharmacy space is one that's crowded by incumbents like Walgreens, CVS, Costco and Walmart — as well as newer online-only startups like Capsule and Ro. In order to gain an edge over competitors, each of these players is increasingly trying to not only offer the ability for customers to order or transfer prescriptions as simply and quickly as possible, but also to offer some other types of services to help customers cut through the byzantine health care system. And, in hopes of getting customers to use their apps more regularly.
"We expect our customers to have a much more digitally engaged and digital-first experience with Walgreens," Pat McLean, chief marketing officer for Walgreens, said as a result of the redesign. During the pandemic, the company has reported an increase in the number of people using its digital services. During its fourth quarter earnings report in October, Walgreens executives said that sales through its website were up 39% year-over-year, and comparable sales were up 3.6% year-over-year.
In the spring, the company also launched an 'order ahead' drive-through service, which is also integrated in the new app. Through this service, customers could place online orders for prescriptions, health and wellness products and other essentials available at Walgreens' stores — and pick them all up through the pharmacy drive-through window. Walgreens also offers same-day delivery through Postmates and DoorDash in select markets.
Over time, McLean said that Walgreens plans to offer more personalized offers as well as more general health content through its app; "You can think about connecting into the community in terms of partnerships with yoga studios or fitness clubs," he said.
Legacy pharmacies are trying to modernize
During the coronavirus outbreak, pharmacies like CVS and Walgreens have benefitted thanks to being classified as essential retailers, and people spending more money on health and wellness products. But before that, they have struggled as sales of non-pharmacy items — often referred to as front of store items — have decreased or remained flat.
As a result, these pharmacies have sought to revamp their front of stores, removing magazines and candy bars to make way for more health care products, and to launch health care clinics in select stores. The goal is to make their stores a one-stop-shop for most of their customers' health needs. Walgreens for example has partnered with Kroger in select markets to carry meal kits in stores, and launched Jenny Craig shop-in-shops in select stores. The chain also announced in July that it would be opening 500 to 700 full-service doctors offices in partnership with VillageMD, next to existing Walgreens locations.
CVS, meanwhile announced plans to turn 1,500 of its stores into "HealthHubs" offering a greater range of diagnostic and access to activities like yoga, by the end of 2021. And Walmart, after years of only operating in the pharmacy space, recently experimented with opening a few of its own primary care clinics.
Now, the goal for all of these pharmacies is to also make their apps and websites more health-focused.
Alongside the rebrand of its app, Walgreens is also revamping its loyalty program, called myWalgreens. Previously, loyalty program members would earn points that they could then redeem — a system that McLean said current Walgreens customers found too complicated. Now, Walgreens is instead offering members Walgreens Cash back on products — including 5% back on its own branded products. Over the past several years, Walgreens has also been cutting the number of products available through its private label brands to focus more on core health and wellness products, like vitamins, thermometers and cold and flu medicine.
Arielle Trzcinski, senior analyst at Forrester covering digital health, said that pharmacies like CVS, Walgreens, Costco and Walmart have done a better job in recent years of allowing customers to more easily do all of the steps of ordering medication online that previously had to be done in-person or over the phone: adding the ability to chat with a pharmacist online, scheduling express pickup or deliveries and scheduling refills.
But, she said one area in which many digital pharmacy tools are still lacking is integration with price-comparison tools like GoodRx. Better integrations with these tools, she said "could save a lot of work on behalf of the pharmacist who is helping people trying to understand their options."
Simplicity and cost savings are also the selling point of telehealth platforms like Ro and Hims, the latter of which recently announced that it planned to go public through a SPAC. These platforms don't yet offer access to a full range of prescriptions like CVS and Walgreens do, but are taking greater steps to become more of a bonafide pharmacy. Ro, which launched in 2017 by initially focusing on a few men's health products like hair loss and erectile dysfunction medication, announced in March that it was piloting an online pharmacy, in which all prescriptions would cost $5 a month.
When Amazon announced the launch of its new prescription service on Tuesday, called Amazon Pharmacy, the company touted the fact that Prime members will get free two-day delivery, as well as up to 80% and 40% respectively off of generic medications and brand-name prescriptions. That could spell trouble for traditional pharmacies, if people who have historically gotten their medications from CVS or Walgreens feel like they could get a better deal through Amazon.
Trzcinski noted that while Amazon may have an estimated 120 million Prime Members in the U.S., CVS and Walgreens both have large customer bases as well. Walgreens, for example has more than 100 million loyalty program members, while CVS fills around 80 million prescriptions per year.
"What we don't know is how many of those Prime members have existing prescriptions, we don't know how man of them are currently using CVS or Walgreens…but there is a high likelihood that there is a good amount of overlap," said Trczinski. She added: "What these retail pharmacies need to continue to do is improve the digital experience to include some of these pieces that they've [previously] missed."
When asked if Walgreens had any comment on Amazon getting into the pharmacy space, and how the company plans to defend itself against new entrants, McLean said: "I would say just this: we are not afraid of anyone, when you combine our 9,000 store locations, our 25,000 pharmacists with expertise and deep relationships with customers, patients and communities, and this digital transformation….we believe we are very, very well positioned to be the go-to place for personalized health and wellbeing."