Walgreens is revamping its private-label category to drive purchases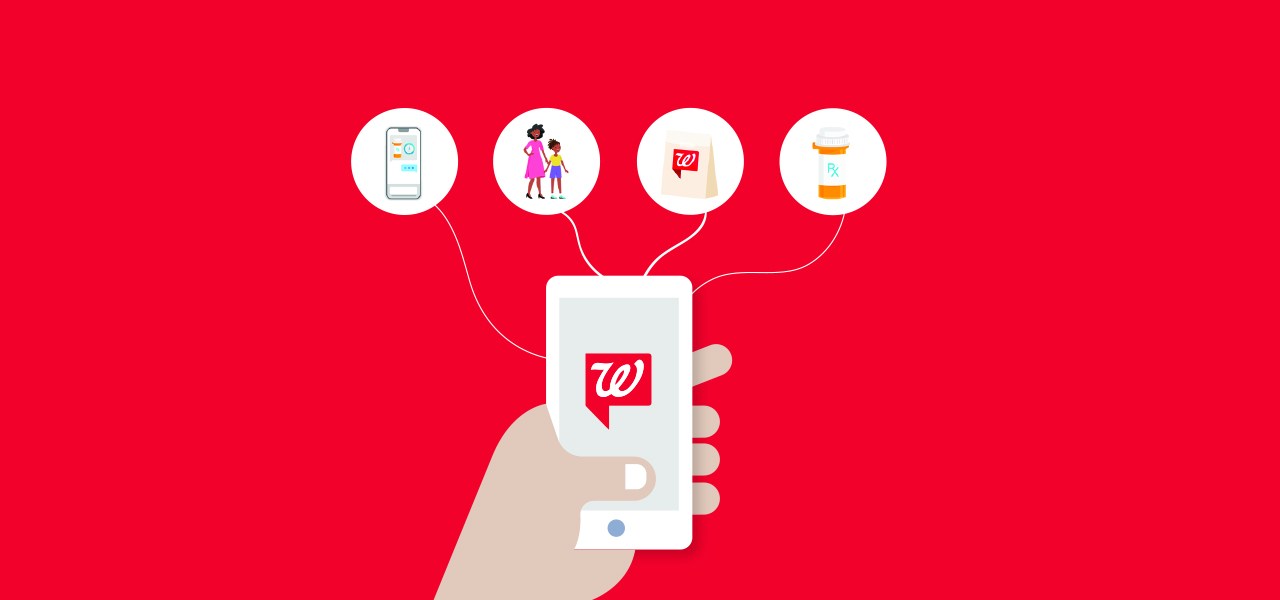 Walgreens
Over the past three years, Walgreens has been culling the number of products it carries under its private-label lines, placing a greater emphasis on categories like health and beauty care, while at the same time creating new brands around certain categories to help them stand out more.
In May, the drugstore chain launched a new private-label line called Complete Home, which includes paper and plastic products, household cleaning products, some electronics and some pillow and throw blankets. Previously, those products lived under its Nice brand.
"We just said, 'You know, that is not terribly appetizing, to have a range that covers everything.' I'm not sure if I want my honey to come from my same brand as my windshield wiper fluid," said Helayna Minsk, group vice president of Walgreens' retail brands. 
Walgreens, like many other retailers today, is finding that it's not enough to just private label a product, and assume customers will buy it because it's a lower price. They also have to give greater prominence to these brands in-store and online. Target is launching private label lines more quickly than it has in the past, as it's gone beyond essentials into more premium sub categories like organics in the baby care aisle. Kroger recently got into private label meal kits, that Walgreens has also started carrying. The idea is that, especially as retailers get better at analyzing customer data, and are rethinking ways to display products in-store, thanks to digitally native brands, they are proving more willing to get into new categories.
But unlike other retailers who are using their private-label lines to develop product that customers can't find anywhere else, Walgreens is mainly focused on selling products in impulse purchase categories that customers will want to buy when they also go to pick up their medicine from a Walgreens store. During fiscal year 2018, 72% of Walgreens' sales came from its pharmacy division.
Additionally, Walgreens' same-store sales continue to fall, and were down 3.8% last quarter. Pushing Walgreens customers to buy more private-label products helps increase margins at a time when foot traffic is on the decline.
"Historically, if there was a new national product introduced, the company came out with an owned brand, whether it made sense or not," Minsk said. Walgreens currently has 15 private label brands, and Minsk estimated that when she joined Walgreens in 2016, the company had private label products in 120 categories; today, she estimated that the number is closer to 85 to 90.
Minsk said that the company's biggest area of focus right now is its Walgreens brand, the biggest of its owned brands, which includes health products like thermometers and cold and flu medicine. Before deciding what new products to add to its private label brands, Minsk said that the company analyzes customer data in aggregate to see what items customers are purchasing most frequently, before deciding what new products to sell through its private-label brand. The company also does focus group testing, as well as mock ups of potential new displays in store aisles to see how customers respond to different packaging and branding.
Walgreens is also giving more attention to its brands online. In April, the company launched a new "sub-range" of its private label Finest Nutrition vitamins, called Free & Pure, which contain no artificial dyes or preservatives. The brand launched online before going into stores last month.
Minsk said that the company decided to do that for vitamins in particular because it's a product that customers are more willing to buy online, and will look to do it the same in other categories when it makes sense. Data from Rakuten Intelligence earlier this year showed that online vitamin sales grew faster than the rest of e-commerce last year.
The company has also launched a dedicated web page for its owned brands, and last year added a compare-and-save feature to its website that shows customers how much money they save by buying a product from a Walgreens-owned brand versus a national brand.
"We have really upped the ante in terms of creating a very similar experience online that you get at the shelf," Minsk said. 
Walgreens will continue to be intentional about its private-label expansion as it faces competition from Amazon — which has proven willing to quickly release new owned and exclusive product lines in a seemingly endless array of categories — as well as new direct-to-consumer companies, who are betting that their close relationships with customers can help them win against traditional retailers like Walgreens.
"They are leveraging Walgreens.com as almost a platform for discovery to decide what to scale in stores," Brian Owens, senior vice president of retail insights for Kantar Consulting said. "They're trying to tell a better story behind some of the brands they're trying to gain traction on."
—
Sign up for the Modern Retail Briefing to get retail news, analysis and insight delivered to your inbox every morning.