'They're all scared half to death': Retailers accelerate private-label push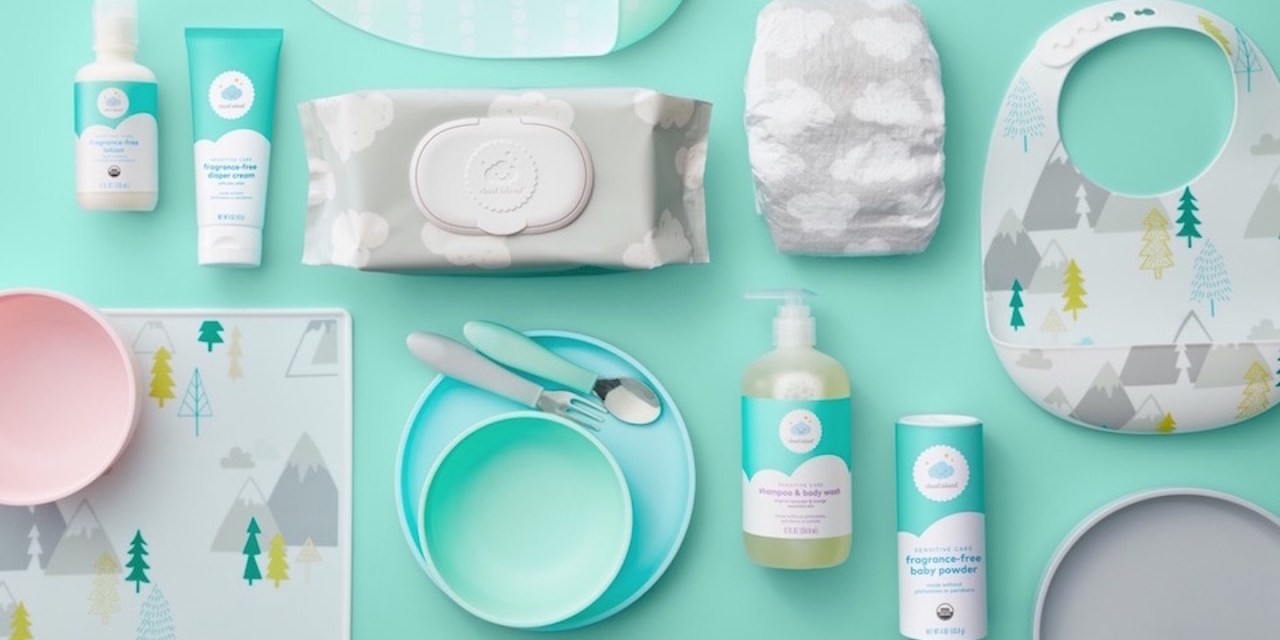 Spurred by the success of companies like Target, which has seen its store sales rise as it increases its assortment of private-label products, more big-box retailers are accelerating their private-label push, launching brands in multiple, wide-ranging categories.
But there are still questions about whether these companies risk spreading themselves too thin and whether private label will be the panacea for declining store sales for some retailers.
Dick's Sporting Goods and Kohl's both announced on their most recent earnings calls plans to expand or add new private label lines this year. Bed Bath & Beyond launched what first-ever private-label home brand this week and said it will be launching six more lines in the next two years. At Bank of America Merrill Lynch's Consumer Retail & Technology conference this week, Walmart chief financial officer Brett Biggs said that in grocery, private-label penetration has probably grown more than he ever thought it would in the U.S. as a whole.
Retailers like Target and Walmart first got into the private-label space with groceries and lower-cost household goods, like paper towels and cleaning supplies. But today's private-label brands include a whole host of products in higher-end categories: lingerie, swimwear, furniture, home decor, electronics. Walmart confirmed this week that it is building its own tablet that would compete with Apple's products, proving that retailers are also increasingly interested in adding private-label products in spaces that have long been dominated by a few companies.
Analysts say that for most retailers, there's still more good than bad that can come out of dedicating more floor space to private-label products. Consumers are still proving receptive to buying private-label products across a variety of categories, and there's no sign that certain categories are at risk of reaching a level of oversaturation — at least for a few years. But they say that private labeling isn't a solution for all of a retailer's problems. And because many of these private-label brands are still so new, it's not immediately clear if Walmart will be able to succeed as well in tablets as it has for headphones, for example.
"There's definitely more private-label [activity] in the past year,"Jessica Ramirez, a retail research analyst for Jane Hali and Associates, said. "However, there are people who do an excellent job of adding private label, and there's some that it doesn't do anything for the business because they don't go at it at a proper way."
Where retailers run the risk, she said, is in launching too many private-label lines that don't fill a gap in the marketplace. She points to JC Penney's and Macy's as two retailers that have not found success with their private-label offerings — "the product isn't good, and it's not necessarily solving a consumer issue."
Retailers like Target and Kohl's have always carried a significant assortment of private-label products, which traditionally they can offer at a lower cost and provide better margins. But they are starting to release more private-label lines across a wider assortment of categories.
"It is an unusual time in that historically if you look at private-label growth, it's been tied to economic distress," Christopher Durham, president of trade publication My Private Brand said. "So 2009, we have a bad economy, private label grows." But, he said, today's retailers are proving increasingly interested in adding private-label products even was wage growth is rising and unemployment is shrinking in the U.S., proving it's not just a strategy born out of necessity.
Durham said that the private-label product boom has been driven by Amazon, which now has 559 of its own exclusive and private-label lines, according to TJI Research. Amazon has made it harder for retailers to differentiate themselves — consumers now have more choices than ever to shop for the same national brands.
So retailers like Dick's — which once relied heavily on wholesale partners like Nike and Under Armour — are now increasing its private-label assortment to give consumers products that they can't find anywhere else, and give them a reason to still come in the store.
"At the end of the day, they're all scared half to death that Amazon will kill them, and they're trying to give consumers a reason to shop with them or the store across the street," Durham said.
Within the last few years, Target in particular has been the poster child for how to launch new private-label brands quickly and successfully. Target, which has historically been known for its exclusive apparel lines and private-label grocery brand, launched  20 private-label brands in two years, in categories like electronics, baby products and, most recently, lingerie.
And on the back of those private-label brands, Target reported a 4.5 percent increase in traffic to its stores last quarter. Target CEO Brian Cornell said during the company's investor day earlier this month that "we've made a major commitment to making sure that we use our own brands as a point of differentiation that we bring great style and quality to our guests at a great value."
Keith Anderson, svp of strategy and insights at e-commerce analytics platform Profitero, also points to Best Buy as a retailer that's successfully grown its private-label offerings in recent years — while coming back from what seemed to be the brink of brick-and-mortar death.
"They've been pretty thoughtful, I think, about launching brands that tend to be on the value side and help grow a category and offer meaningful choice in a product category, rather than just eroding the margins," Anderson said.
There are some areas where there seems to be more private label activity than others. According to point-of-sale data gathered by NPD Group last year, apparel and houseware are two of the categories where consumers are turning to private labels more than ever before — private-label products made up one-third of apparel sales, and 20 percent of houseware sales. Anecdotally, Anderson points to vitamins and health supplements as one area where he's seeing more private-label activity, while Ramirez points to lingerie, where Victoria's Secret has been reporting disappointing sales. Target recently added its own private-label line, as has Amazon.
Ramirez said that because so many of the private-label brands are still new, there's still room for other retailers to add their own private-label offerings. It will take a few years for an oversaturation, to occur, if at all.
But offering a differentiated product assortment through private labeling may not enough to turn around declining sales for some retailers — Bed Bath & Beyond, for example, is making a private push as its same-store sales have declined for the past couple of quarters more deeply than analysts have expected.
Anderson said that while consumers are receptive to buying private-label products that's only if they are products that exist at a better value that they can't find anywhere else — the latter point is what retailers can sometimes forget.
"When you're struggling to grow or margins are under a lot of pressure, private label can be a way to extract more margin out of existing demand. I think what we're seeing at the moment is more of [that] — I don't see this as a strategy that will keep these big box retailers front and center in the hearts and minds of a lot of shoppers," Anderson said.
—
Sign up for the Modern Retail Briefing to get retail news, analysis and insight delivered to your inbox every morning.