How the DTC concept store has evolved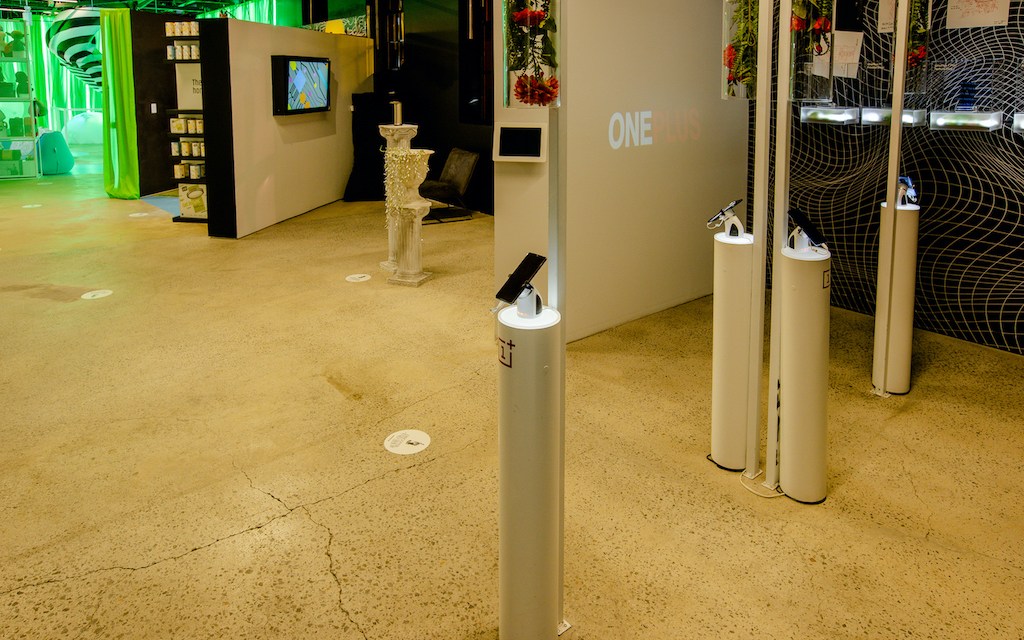 The role of the brick and mortar has changed and, as a result, the DTC playbook is evolving. For many companies, physical store expansions have stalled. Instead, digitally-native brands are more aggressively than ever being pitched on the flexibility of curated, rotating showrooms. 
The shift in real estate planning (many brands have attempted to renegotiate leases and scale back new openings) combined with healthy online sales could usher in a new era for experiential stores like Showfields, Neighborhood Goods and B8ta. These retailers originally gave young brands the chance at proximity with like-minded ones. Now, they're hoping to present an opportunity for brands to have a physical presence without committing to long term brick and mortar contracts during an uncertain time. Furthermore, these concept stores are investing in digital tools to further drive conversion when customers leave the store.
After four months of closed doors, Showfields reopened its Manhattan store with more emphasis on virtual services. By now, customers expect baseline level sanitary precautions and pickup services, co-founder and CEO Tal Zvi Nathanel explained. The role of Showfields and similar concepts is to further push the "wow factor" in the showroom model for when customers do walk in, he said. This includes further investing in exclusive brand collaborations, and arts-focused display designs that allow for a more interactive experience.
As part of its reopening strategy, Showfields spent the recent months working on its newly-launched Magic Wand app, a tag-scanning augmented reality service to guide shoppers around the rotating brand pop-ups. It also acts as a contactless shopping cart, with purchases bagged and ready to pick up at the exit. The current participating brand exhibits include Dr. Jart and Natura. 
Nathanel predicted these types of museum-like shopping trips will appeal as a safer alternative to crowded malls or restaurants — especially since U.S. cities are still dealing with varying degrees of outbreaks. Curbside pickup and e-commerce are becoming more popular, yet he argued that they don't replicate the discoverability aspect of showroom browsing.
While stores are significantly capping the number of people allowed indoors, some retailers say that customers are showing greater intent to purchase items. Since reopening 11 Bond St. last week, Showfields helped convert 3X the online customers for displayed brands, Nathaniel confirmed. When B8ta reopened its Austin location in early May, the retail platform reported in store conversion hit 67% versus the 3% rate before coronavirus hit. Similarly, earlier this month Neighborhood Goods founder Matt Alexander told Modern Retail that conversions are setting records.
After months of relying on better-than-expected e-commerce sales, "people are coming in with real purpose, really shopping," Alexander said of the gradual reopening sales. Other concept stores have been relying more on digital programming too; when its spaces closed in March, B8ta moved to add virtual appointments and live-streamed public presentations via social channels, like Instagram Live.
As a result, these stores are trying to expand offering to better cater to these new shopping patterns. Along with an all-in-one AR app, Showfields also reconfigured the three-floor space to better accommodate social distance-friendly wandering. It has also dedicated a space to black-founded brands including Pholk, L'enchanteur and Alexandra Winbush, among others.
The pandemic has also prompted DTC concept stores to prioritize helping struggling businesses. For example, Neighborhood Goods launched The Commons, an online initiative aimed at giving a platform for businesses impacted by Covid-19.
To encourage shopping locally, B8ta launched ShopSafely, a rating tool to update customers on safety policies of big box retailers across the country. According to the company, retailers are "scored A to F" based on sanitation practices and cleanliness, so customers "can make an informed decision" on if and when they stop there.
Put together, these new programs are aimed at trying to find the customers where they are — and make them feel as comfortable as possible. "I don't imagine people are comfortable spending the day simply browsing store after store," said Josh Levine, co-founder of DTC wellness brand Asystem, currently on rotation at Neighborhood Goods. "But they still love discovery." 
These partnerships can give great flexibility to not only test certain markets, but also a chance to evaluate how the retail world in general is opening up post, said Asystem co-founder Oli Walsh. This could be especially enticing, since brands almost certainly don't want to take the plunge to open their own store now, but could stand to profit from brick and mortar customer data. 
In an era where very few DTC brands are considering committing to their own retail presence, "these concept stores can provide some interesting data points to help with future strategic planning," Walsh said.