How turning malls into fulfillment centers could reshape towns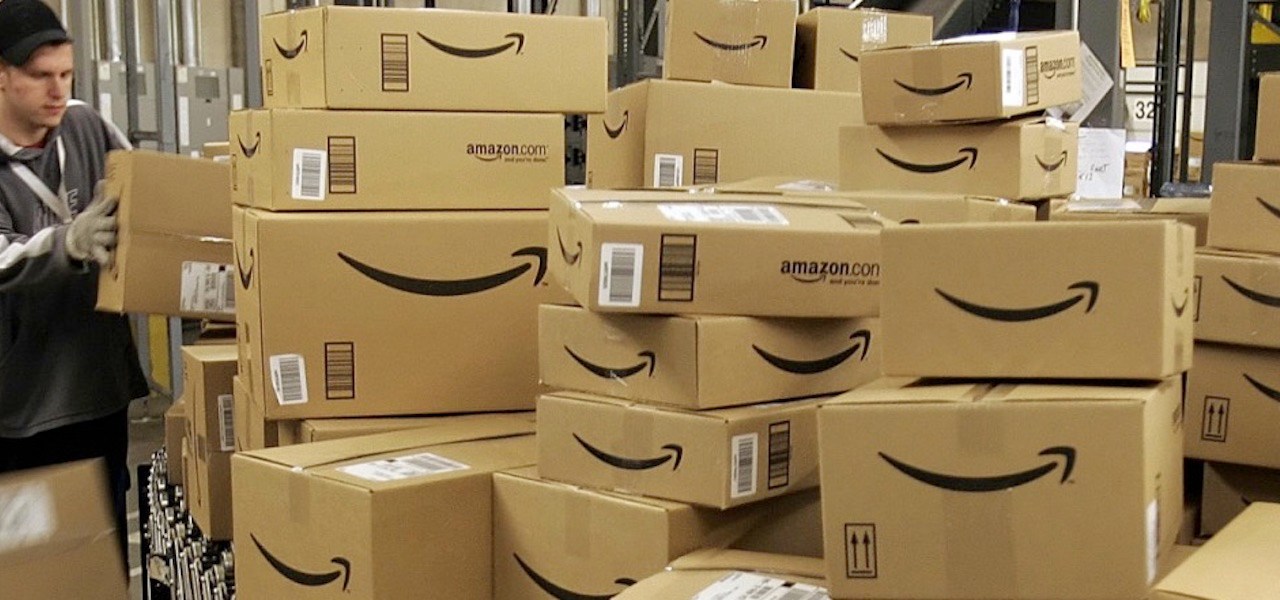 Amazon
As more shopping moves online, some property owners are looking for new uses for dying malls or former department stores.
Based on where consumers' dollars are shifting, one seemingly straightforward new use case for old retail space is to turn it into warehouses for e-commerce companies. Last week, the Wall Street Journal reported that Amazon was in talks with Simon Property Partners to turn some former stores previously occupied by JCPenney and Sears into fulfillment centers for the e-commerce giant.
But converting stores into warehouses comes with its own set of challenges. First, the space typically has to be rezoned for industrial use. The facility also needs to have room for lots of trucks to be loading and unloading inventory at all hours of the day. And, while warehouses and fulfillment centers may be more reliable employers than brick-and-mortar retailers in the coming years, cities risk losing out on valuable sales taxes by converting stores into logistics centers.
In the United States, there's few — if any — examples of malls turning hundreds of thousands of square feet into e-commerce warehouses while keeping the rest of the mall intact, as Simon and JCPenney are reportedly looking at doing. Bryan Gildenberg, svp of commerce at Omnicom, said that ideally Simon should look for new anchor tenants that would also drive foot traffic to existing retail tenants, and questions whether an Amazon fulfillment center in and of itself would do that.
"The best idea for both companies here is something that isn't a straight up fulfillment center, but a combination of fulfillment center, click-and-collect, and return centers," Gildenberg said. Indeed, this is essentially what malls — and other brick and mortar locations — turned into when non-essential retail stores were ordered shut and then allowed to reopen for limited services like curbside pickup.
But, what has become more commonplace in recent years is tearing down malls and replacing them with logistics facilities. Big Town Mall, formerly the first enclosed shopping mall in the U.S., was torn down in 2006 to make way for a 334,000-square foot FedEx shipping mall. In Euclid, Ohio Amazon took over a space previously occupied by the local mall and turned it into a fulfillment center that employees around 2,000 full-time associates.
When Amazon first started opening fulfillment centers, its strategy was to open its fulfillment centers in cheap, rural areas. Now, as Amazon's customer base has grown — and it has to offer two-day shipping to more Prime members — its goal is to instead open as many fulfillment centers that are as close to its customers as possible. Amazon's shift in strategy is exemplified by the 2014 closing of its Coffeyville, Kansas fulfillment center, which was one of the first fulfillment centers the company opened in 1999. As such, that makes former suburban malls potentially attractive new fulfillment centers for Amazon.
"Ideally, the mall needs to be near good transport links and to service a big residential area – most malls tick both of these boxes," said Neil Saunders, managing director at GlobalData Retail. "That store also has to have easy access to outside and a parking lot that can be used for trucks."
But there's one big risk with converting malls into fulfillment centers. Namely that by doing so, a city could be eliminating a valuable source of sales tax, as well as a potential attraction for out-of-town visitors. Amazon and other operators of logistics facilities have tried to reassure towns that warehouses are worth investing in, because their workers will spend money at nearby small businesses. And, that establishing a fulfillment center will convince other businesses to set up shop nearby.
A 2018 study by the Economic Policy Institute disputed the idea that Amazon warehouse centers were leading to increased employment in the surrounding areas. The study found that that, based on employment data up until 2016, that the "host county" of an Amazon warehouse saw on average, a 30% increase in warehouse and storage jobs two years after the fulfillment center opened. But, that there was no noticeable increase in the total number of private sector jobs.
Amazon countered the Institute's findings at the time, noting that "over the last five years counties that have received Amazon investment have seen the unemployment rate drop by 4.8 percentage points on average." But, there's no question that in counties where Amazon fulfillment centers have taken over, warehousing has started to take a larger role as a core employer.
"There is a reason that industrial warehouses are usually clustered together away from commercial and residential zones," Sucharita Kodali, principal analyst at Forrester said in an email. "It changes the landscape of everything around it."