Q&A
// May 19, 2021 ■ 5 min read
Hu Kitchen co-founder Jason Karp: There are 'too many options' in CPG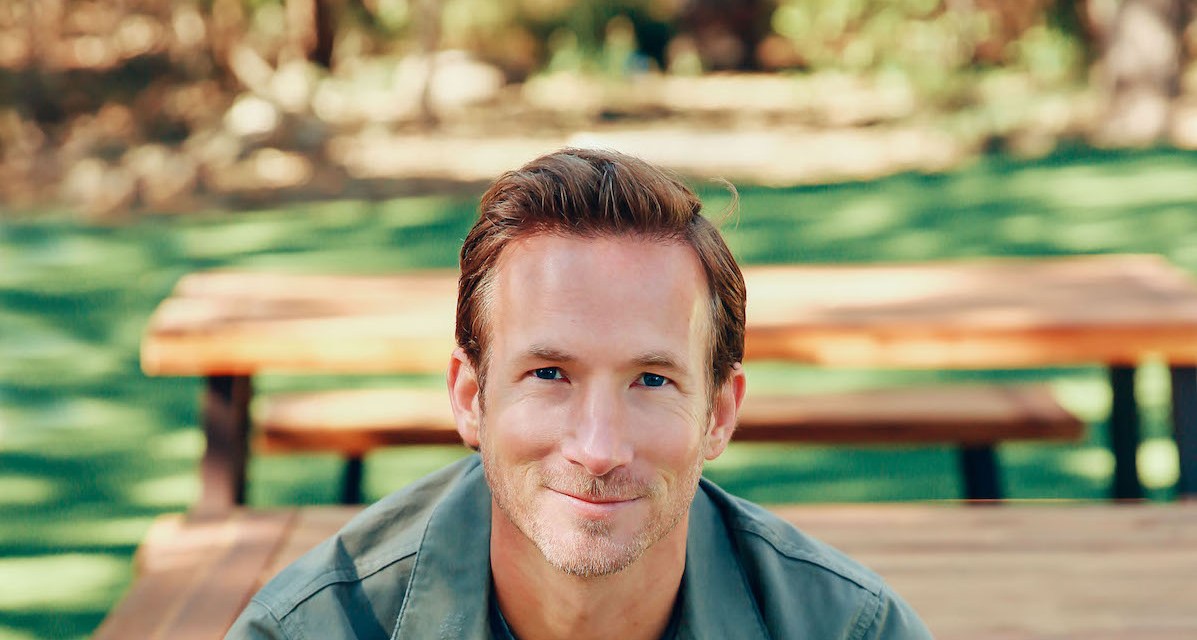 Jason Karp is quickly becoming the driving force behind many brands that are selling CPG staples with healthier spins.
Along with his wife Jessica and brother Jordan, Jason launched Hu Kitchens in 2012, after autoimmune issues forced him to change his diet. Hu initially experimented with a paleo-focused restaurant, which it shuttered in 2020. But its signature product is a vegan, paleo chocolate that it first introduced in 2013. Since then, it's added another snacks along the way like crackers and grain-free cookies. In January, Mondelez acquired Hu for an undisclosed amount.
Now Karp is the founder and CEO of Human Co, a holding company that, according to its website, "is fanatical about creating products which help people live healthier lives." Since launching in 2019, Human Co has acquired two brands — plant-based ice cream company Coconut Bliss, and vegan cream cheese brand Monty's.
Then in March, Human Co launched its first new brand — Snow Days, which sells grain-free pizza bites made from natural ingredients like cassava, mozzarella and apple cider vinegar. For now, Snow Days is a single-item direct-to-consumer brand. But Karp said the goal for Snow Days is to expand into physical retail, and add other products that are, like the pizza bites, a healthier version of classic frozen foods.
Karp spoke with Modern Retail about why he's getting into the frozen foods space, and how he thinks "greenwashing" is overtaking the health foods category. This conversation has been edited for clarity and length.
How much attention do you feel like the frozen food space has gotten previously from startups and entrepreneurs?
Not a lot — at least not a lot relative to other categories. I think the reason why frozen has always received a lot less attention is because it is harder to do — it is harder to make a good frozen product. There is very limited real estate in a grocery store, and there's a lot of challenges in getting into retailers with frozen.
Frozen doesn't work very well with direct-to-consumer models, which is where the supermajority of innovation has come in what I would call healthy CPG. Think vitamin gummies or bars or powders or any of those sorts of things are easily shipped. Frozen isn't easily shipped because you have to ship it with freezer packs or dry ice, and it makes it more expensive.
At Snow Days — we do ship with freezer packs. Now because Snow Days is already effectively a pre-cooked product, it can slightly thaw without food safety issues. 
How do you feel like the food and CPG space has changed since you first launched Hu Kitchens? What do you feel like has changed since then in terms of what it takes for a new brand to stand out?
Today there are far, far more competitors in general. I also think there's a lot of noise now, much more so than there used be. There's almost so many options, and you don't know what to choose.
I also think — and this has served us well with both Hu and Snow Days — that the caliber of most of the products out there are not great. I think they're fine — but I think many of them fall short on taste, texture, performance, consistency, quality. So we've been thoughtful about Human Co about what areas we want to go into and what areas we don't. An area that we thought was ripe for disruption and ripe for a real need was frozen comfort foods.
How do you think customers are trying to evaluate all these different options, in terms of figuring out what set of ingredients have the most benefits or which products are actually better for them?
There's a a lot of greenwashing going on in the space — a lot of claims to try to induce the consumer to buy [certain items]. Plant-based is probably the greatest case in point right now. People are trying to put plant-based on everything to try and get attention. Plant-based doesn't necessarily mean healthy — nor does gluten-free, nor do any of these kind of commonly used [terms]. There is a lot of marketing that's happening to try to seduce customers based on one or two attributes and portraying that it's healthy.
I think the consumer wants to know that the people behind the product — and the people behind the company that's making the product — are trustworthy, and that they actually walk the talk. I think what worked well for us at Hu and what's working well for us at Human Co is that if people look me up — they know how I have lived my life for the last 20 years, they know how outrageously fanatical I am to live this way. 
I think we are at this really interesting inflection point in CPG where there's too much and too many options. And it's going to be a challenge on how you shine amidst all of that noise.
So how do you think brands can stand out amidst all of the noise?
It's probably an answer that a lot of people don't want to hear — but I think it takes longer. I think right now because there's been so much venture capital money that's come into healthy living and healthy wellness, there is also an urge to grow really fast and use all the money they raised to create explosive growth. But most often in my own experience, there is an inverse correlation between the speed of your growth and the staying power of your brand. If you grow too quickly  —  you do it in a way with money that basically bought your exposure — you are not necessarily doing your brand or brand equity a service.
Unfortunately for a lot of entrepreneurs, they have to be OK with a slower growth trajectory — if [the tradeoff is] building a greater and more stable foundation for what your brand ultimately stands for.
At Human Co, what types of companies will you be looking to acquire going forward?
We are always looking at the pros and cons of buying versus building — in the case of Coconut Bliss, we bought that because we felt it was the best plant-based ice cream out there. They had considerable history, they had their own factory that they were making it in, and their formulations and their focus on sustainability was spectacular and probably as good as anything we could have built for ourselves.
In the case of Snow Days, we felt like there wasn't a company out there that met our guardrails. We felt there was a need to create something new our own way, and we felt it was better served to do it from scratch and build our own company. So we are always looking to do both.