Q&A
// May 7, 2020 ■ 6 min read
'I would not be launching right now': Jesse Derris & Matt Higgins on how the investing landscape has changed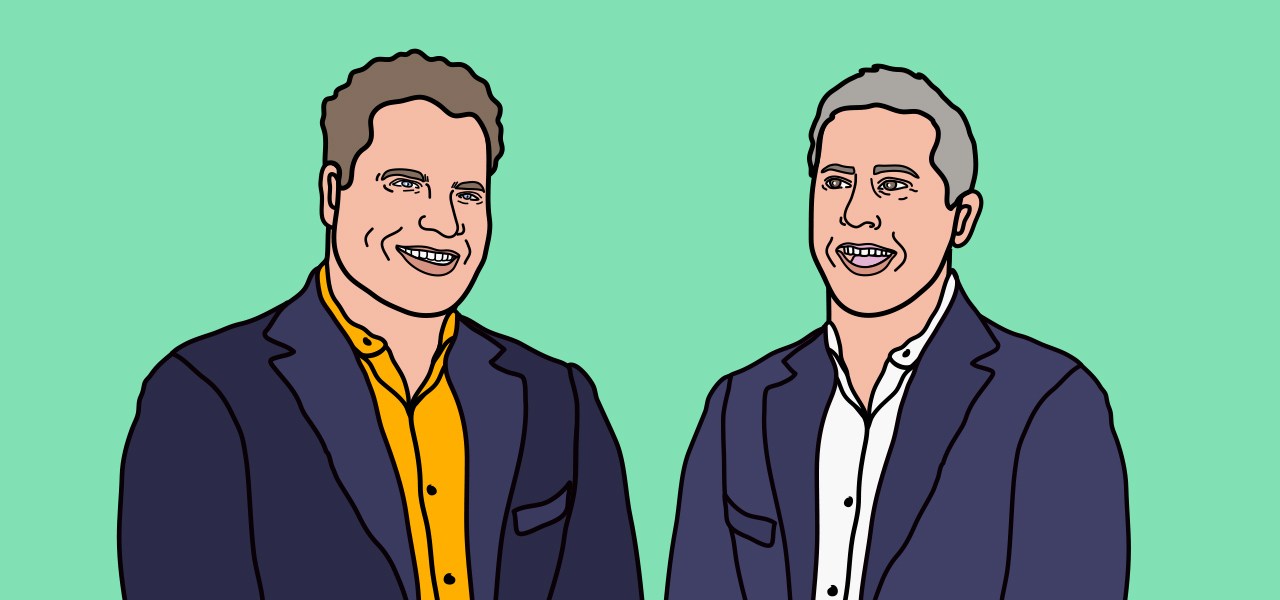 Since launching in 2013, Derris has quickly become one of the go-to public relations agency for direct-to-consumer startups. Over the years, its founders Jesse Derris and Matt Higgins have also parlayed the success of Derris into an investment arm.
While Derris sometimes takes equity in pre-launch companies that are unable to pay big retainers upfront, Derris and Higgins are also the founders of a fund called Amity Supply, which launched in 2017 with an initial $10 million fund. Amity Supply primarily invests in startups pre-launch, and its portfolio companies include telemedicine brand Hims, and acne care brand Starface.
Unsurprisingly, Derris and Higgins are bullish on the future of direct-to-consumer companies, despite the risk the coronavirus poses to consumer spending. "I think a bunch of the companies that people consider to be great companies in the DTC space are going to gain market share. They are going to struggle, like everybody else is, because people are spending a little less money," Derris said. The pair said that they are still actively looking for investments right now.
Derris and Higgins discussed what they look for in portfolio brands, as well as what type of advice they would give to companies considering fundraising and/or launching right now. Answers have been edited for clarity and length.
Are you looking to invest in new companies right now, and if so what types of companies?
Derris: I don't think the world has dramatically changed in the early-stage world. I was talking to two founders this morning and they joked that they feel like rolling closes are the new thing. It might be a drop slower for certain types of groups of founders, so they are having to close money opportunistically.
The things that we are excited about are similar to things that we were excited about before this; if you see a great idea surrounded by great founders, you know opportunistically you should go after it.
I've been very interested in CPG, specifically fresh packaged goods or coffee or other things like that. Number two, household products — everything from lawn care to shower curtains. Number three, anything related to telemedicine, telehealth. 
Have you seen a slowdown in the number of pitches you are seeing from pre-launch startups? How many pitches were you getting in a week a few months ago compared to now?
Derris: Before it was so crazy, that I don't know if it was a great measurement tool. But we were getting 20-30 a week. We were seeing stuff so early that most of our time was spent frankly vetting and filtering out the things that wasn't worth spending time on so we could figure out what was. We are seeing slower flow right now, generally speaking, but it is more qualified pitches.
Higgins: You have to recalibrate week by week. The advice that I was giving three weeks ago compared to now is even different. Three weeks ago, I was saying it doesn't make sense to go out fundraising if you can at all avoid it because there's so much uncertainty that the investor is going to need to de-risk — and that is going to show up in either bad terms or a dragged out process.
The situation is now stabilized. Every week, we get more data on the investor side; every week more of their energy can be freed up from what was triage in their own portfolios to now thinking a little bit about the future.
Derris: Great ideas are timeless. To be clear we are in the midst of conversations at the moment on three different deals — either seed deals or early Series A deals — that are all going to get closed in the next three weeks. Either they were in early process or in diligence before [the coronavirus outbreak], but they are moving and they are all going to close — and they are in various industries, everything from food/CPG to secondhand clothing.
What kind of sales are your companies seeing? Some companies I talked to saw a huge drop when things were first shut down and people didn't want to spend any money, and then saw a bump again around when people got their stimulus checks. Have things leveled out?
Derris: Online sales are up dramatically up across the board, both for legacy businesses and for direct businesses. The question becomes whether or not it makes up for the offline businesses you've lost. For a lot of these companies, it depends on their scale. I'm not going to pretend like everybody is whole, but we definitely have companies who are up against their pre-covid plans.
Higgins: I did a call on this yesterday, we have like an in-house Amazon/e-commerce expert, but I asked him, 'is [customer acquistion costs] cheaper than ever, or is that not true?' And he said by and large across the board, customer acquisition costs are way cheaper. So don't be shy now — if you are going to wait for the world to resume to normal, that means you wait to spend your advertising dollars for it to be more expensive to acquire customers.
I've found that most companies that are digitally native get that, and have leaned into spending, but the businesses that have had to pivot to digital have been more tentative about it.
For pre-launch companies, does it still make sense to launch now?
Derris: Launches are tricky at the moment. I think as we come through the next month or so, and we see how cities, how urban spaces are starting to open, this might change, so it's running pretty dynamically. I think we will be back to some version of normal, as it relates to being able to launch companies, in the next 4-6 weeks. But, again, I think a lot of companies need to thoughtfully consider whether May would be the right month. I do think as people start to go back to work, or see friends again, other things like that, normality will return.
Higgins: Unless your company is immune from the need to get any kind of earned media to break through, I would definitely not be launching right now. You want to wait until covid fatigue is over, and people are open-minded to listening to topics beyond there. 
Jesse, how has Derris been impacted these last few months? How many companies have you seen wanting to cut back on their PR budget?
Derris: Our industry has gotten hammered. We definitely saw that attrition in the first couple of weeks. We have exposure to a bunch of physical retail, hospitality, hotel travel, things like that. But we're lucky, relatively speaking, in that we have an extremely diverse client base. We aren't centered in any one industry. And then we also work with small pre-launch companies all the way up to Fortune 100 publicly traded companies. 
We have started to bounce back. We have been in the process over the last several weeks of adding clients to the business, which I fear saying out loud. Not because I don't care if it's public, I just don't want to jinx myself.