Inside grocery's big transformation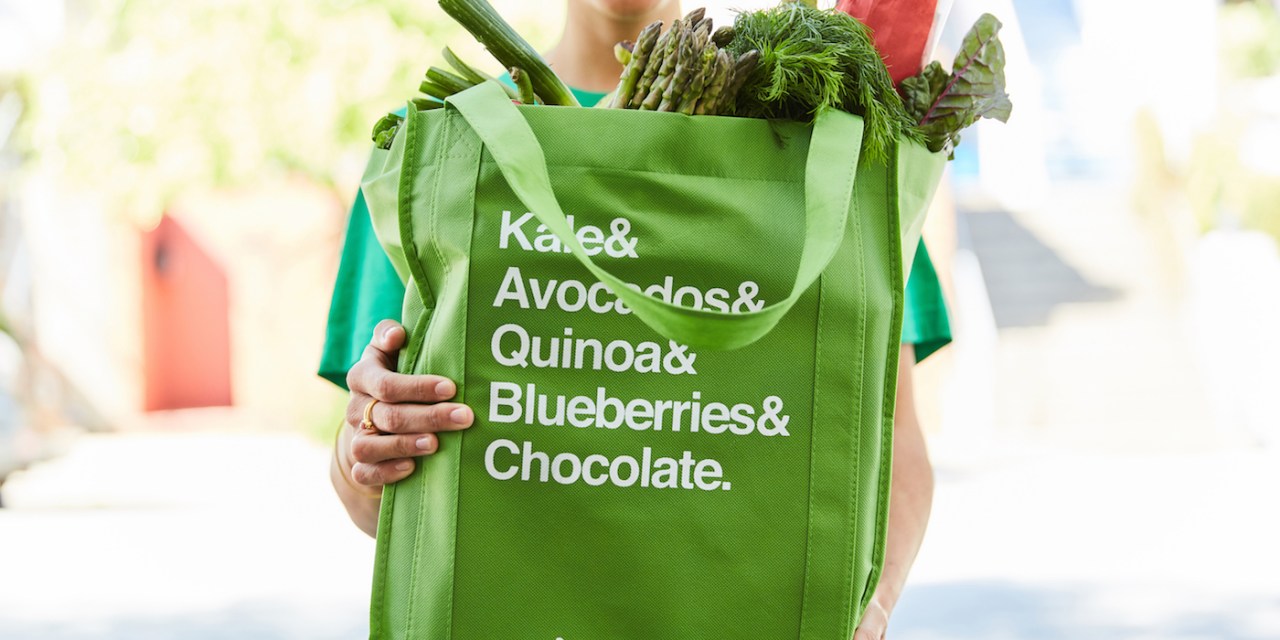 Image via Instacart
Grocery stores as we once knew them have changed.
Over the course of only a few weeks, essential food retailers have had to deal with both an influx of demand and new strains on how to run their businesses. As a result, physical storefronts have dramatically changed, as these companies have had to deploy new ways to keep things afloat.
The changes range from structural to operational, and some are likely not permanent. But they show how the entire industry has been thrown into flux and forced to adapt overnight. Here's a rundown of some of the biggest changes grocers have implemented — and what they mean for these companies in the long run.
The digital transition
The most apparent shift grocers have seen is in the way people shop. People no longer feel safe going out in public and are instead trying to get as much as they can online. While most grocery stores had some form of digital offering in place — be it built out by the retailer itself or via a third-party app like Instacart — the accelerated shift is unprecedented. One estimate put digital orders before coronavirus as representing around 3% of the overall grocery pie. That's now increased into the double digits.
Grocers have made a few changes to deal with this shift. Many began offering more of their products digitally; local grocers, for example, began using apps like Mercato to better market their items.
Meanwhile, bigger grocers like Whole Foods and Kroger, have temporarily closed down locations to better facilitate online fulfillment. These locations shut to the public to become dark stores, accessed only by employees and used for digital product picking and fulfillment.
Rebuilding back ends
Other big retailers have begun looking into ways they can better facilitate online orders while keeping stores open. Multiple facilities of micro-fulfillment centers — which build small fulfillment zones atop existing grocery stores — told Modern Retail that demand for their services is through the roof. Brands like Walmart and Amazon had reportedly already begun inking partnerships with the back-end fulfillment providers to test out their services. Now, the demand is increasing.
According to Mohamed Vaid, the vp of commercial acceleration at the micro-fulfillment service provider Dematic, the conversation his business is having with potential clients has shifted from "how quickly can you do this?" and "how many centers can you build for us?"
Changes to the floorplan
Even with this move to digital, people are still shopping at stores. As a result, grocers have had to transform the spaces they have to both make the shopping process safer and more efficient. Stores like Whole Foods, for example, have implemented new hours for at-risk clientele like senior citizens. Walmart has taken a similar approach, by offering drive-up order time-slots for first responders and other customers in need.
According to Tory Gundelach, sap of retail insights at Kantar Consulting, grocers have made quick changes to small but important things. Some have outlawed reusable bags or cut down or eliminated paper receipts. Others are trying facilitate better aisle flow, to make sure people have as little contact with others as possible. "We're seeing very tactical things," she said.
Payments advances
Another big focus has been a shift toward contactless payment. Publix, for example, accelerated the rollout of tap payments — where customers either use their smartphone or cards with embedded technology to transact without swiping — to over 1,200 stores in the beginning of April.
Some of these technical changes have been in the works for years, said Gundelach, but have been accelerated. "I think the lasting changes are going to be more related to things like touchless payments," she said, along with the increased use of online grocery and contactless fulfillment.
More automation
Similarly, more grocers are seeking out automation and robotics for certain tasks. Micro-fulfillment centers, for example, use robots instead of people for product picking. And stores like robots Walmart have been upping its use of robotics too for in-store stocking. "If you asked a grocery in 2019, they would have said we need more robotics," said Gundelach. "This is accelerating that need."
For now, the changes have been quick and drastic. Stores have had to figure out how best to make customers — and staff — feel safe. It's unclear how long this will last, but some of these shifts won't last forever. "I do think there will be a lot of portions of the in-store experience that go back to what we've been used to," said Gundelach.