'It's just not practical': Why early subscription box pioneers have moved beyond the model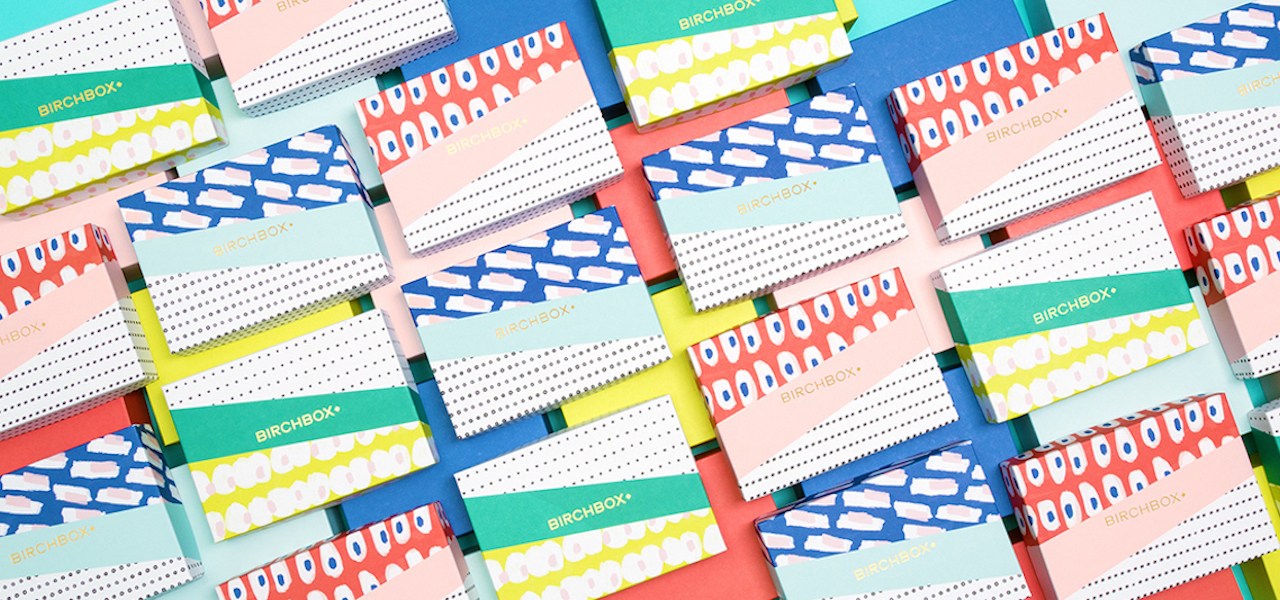 Birchbox
Subscription boxes — monthly mystery shipments of curated products — had their heyday in 2010. Now, the startups that propelled this phenomenon are diversifying their revenue streams beyond the model.
The subscription box was part of the 2010 startup zeitgeist. Indeed, in the first three years of the decade some of the most notable subscription box companies launched, including Birchbox, Barkbox, Fab Fit Fun, Dollar Shave Club and Blue Apron. For the businesses, subscription boxes promised predictable monthly revenue and long-term customer relationships. However, as time went on, the model proved challenging to scale.
Birchbox, for example, laid off 25% of its global staff in 2020, following earlier layoffs in 2016, as it struggled to raise customer value and acquire new customers for subscriptions alone. Moreover, many of these businesses relied on digital customer acquisition strategies, which have become more expensive and less precise over the years. As iOS changes make social advertising — and online customer acquisition — even harder, alternate pathways of customer discovery like retailer partnerships become even more critical. In turn, startups that previously only relied on recurring boxes of products have turned to new avenues of revenue like direct-sell, retail partnerships and more personalized subscriptions.
How Bark moved beyond subscriptions
Bark — founded as a DTC subscription service for dog toys, BarkBox — went public last year via a SPAC merger that valued the company at $1.6 billion. Since launching in 2012, the company has expanded into pet food and dental care, directly selling individual products and now sells its products through more than 10 retailers including Target, Costco and Petco.
"I love subscriptions," CEO Matt Meeker told Modern Retail. "But the move into retail and other more direct or traditional forms of sale are about being where the customer is… Not everyone wants to make that commitment, or is even able to make it from an affordability perspective."
Subscriptions are certainly still a major part of Bark's business. In the brand's fiscal third quarter earnings call earlier this month, Bark reported that the company added 371,000 active subscribers in the quarter to a total 2.3 million subscribers. However, Bark's recent earnings also highlighted a shift from subscription into new avenues of revenue.
The cross-sell and upsell features that Bark added to its site — like a feature that prompted users to add an additional toy on top of a subscription box in cart — accounted for $10.3 million of Bark's $118.1 million direct-to-consumer revenue during the third quarter. Cross-sell and upsell revenue was up 55% compared to the same period a year ago.
"I think the powerful tools that we have are targeting and matching the right product to the right customer," said Meeker.
Going forward, Meeker also hopes to make Bark's numerous sub-brands and services — BarkEats, BarkBright, BarkBox, SuperChewer and Barkshop — less siloed.
"[Currently] you need to be somewhat of a detective to figure out they're all the same company," said Meeker. "The obvious opportunity when millions of visitors come to BarkBox every month is to interrupt…their experience by introducing them to [other products]."
Even if not all customers are going to move beyond toys, Bark wants to make customers aware of their different verticals. If a puppy or owner isn't ready to fully commit to a personalized food subscription plan under BarkEats now, for example, Bark wants to reach back out with targeted information for an adult food plan when the puppy gets older later.
Alongside these DTC changes, Bark is also doubling down on retailer partnerships. Late last year, Bark announced it was partnering with REI for an online and in-store partnership. In this month's earnings call, Bark announced an additional partnership with Walmart.
"[Our Walmart partnership is] 2,800 stores which is about 1,000 more than we are for Target, and it's a different customer for us," said Meeker.
As online customer acquisition costs rise, expanding to brick-and-mortar retail brings Bark to new audiences at a lower cost. In turn, Meeker said "unexpected" partnerships particularly excite him: alongside major retailers like Walmart and Target, Bark can also be found in select Subaru dealerships and Dunkin' Donuts stores.
Other subscription pioneers follow suit
Like Bark, a wide variety of companies that once only offered mystery subscription boxes have since expanded to other avenues.
Clothing box company Stitch Fix, for example, has slowly been adding one-off purchase options for customers since 2020.
The company piloted a preview-before-you-buy service in the U.K. in summer 2020, a shop-by-category feature in the U.S. in March 2021 and a buy-it-again direct sell option in June 2021. After these rollouts, Stitch Fix leaned fully into direct sell in September with the launch of Stitch Fix Freestyle. Instead of boxes, consumers could purchase individual items from an online Stitch Fix store curated to their tastes.
"Our clients regularly told us [that] they had seen pieces on their style card in their Fix, or outfits online on our social channels, that they would love to buy directly," Elizabeth Spaulding, CEO of Stitch Fix wrote in an email. "It made perfect sense to offer even more ways to experience our uniquely personalized shopping experience."
Beauty subscription box service Birchbox, meanwhile, also has pivoted to a mixed model of direct selling and subscription boxes. Birchbox was acquired late last year for $45 million — less than half of the VC funding put into the company and well below its earlier near half-billion valuation — by FemTech Health.
Under the new parent company, Birchbox now directly sells individual beauty products as well as boxes. Alongside Birchbox's regular beauty box — a universal preselected set of beauty products sent to all subscribers — the company also sells a new box called Skin Lab. After receiving and sending back tests for characteristics like skin type or skin hydration, subscribers get sent boxes curated to their skin needs.
Not dead but evolving
Birchbox's Skin Lab subscription highlights the ways in which the subscription box model itself has also changed. While consumers may be moving away from fully randomized monthly boxes, companies are betting that they will be willing to embrace a more customized subscription model.
Customers' appetites for subscriptions also vary by product type. According to subscription commerce platform Ordergroove, two of the categories that experienced the strongest growth were pet and beauty subscriptions, which were up 94% and 97%, respectively in 2021.
"From my perspective, the model has evolved from what we call a more discovery model… into a shift to what we call replenishment subscriptions," said Casey Burt, director of client services at Ordergroove. "[We want] subscriptions that fit within our daily life and are on a calendar and a timeframe that work for us."
In turn, companies offering subscription boxes are finding ways to make them more personalized. Bark's BarkEats is customized to dogs' eating habits and allergies. Subscription beauty company Ipsy allows customers to choose one of the products sent to them in their otherwise mystery box. Stitch Fix offers boxes to be sent one time only, every two weeks, monthly, every two months or every three months.
"I think that obviously we'd love if everybody was subscribing to or receiving all of our products regularly every month," said Bark's Meeker. "But it's just not a practical way to think of it… we want to serve [people] in a customized way."
In turn, brands are looking to combine this more customized approach to subscription with direct sell and retailer partnerships. Customized boxes could appeal to a broader range of customers and keep them loyal longer, while direct sell could provide an entry point for first-time customers.
At kids science and art activity box startup KiwiCo, for example, the company offers a mixed model of nine different subscription types for different age groups and activities as well as a direct sell store. KiwiCo launched in 2011 with just one subscription box, but changed its name from Kiwi Crate to KiwiCo in 2017, as it expanded its offerings.
Sandra Oh Lin, CEO and founder, said the mixed model combines the benefits of long-term customer relationships under subscription with an easier entry point for new customers under direct sell.
"The rewards of having a subscription model and individual sales in our business model is the ability to have differentiated approaches for our customers based on their purchasing needs," said Lin. "But subscriptions can be a bit blunt… the store offers supplements to a subscription."