With new hires, JCPenney's new CEO outlines turnaround strategy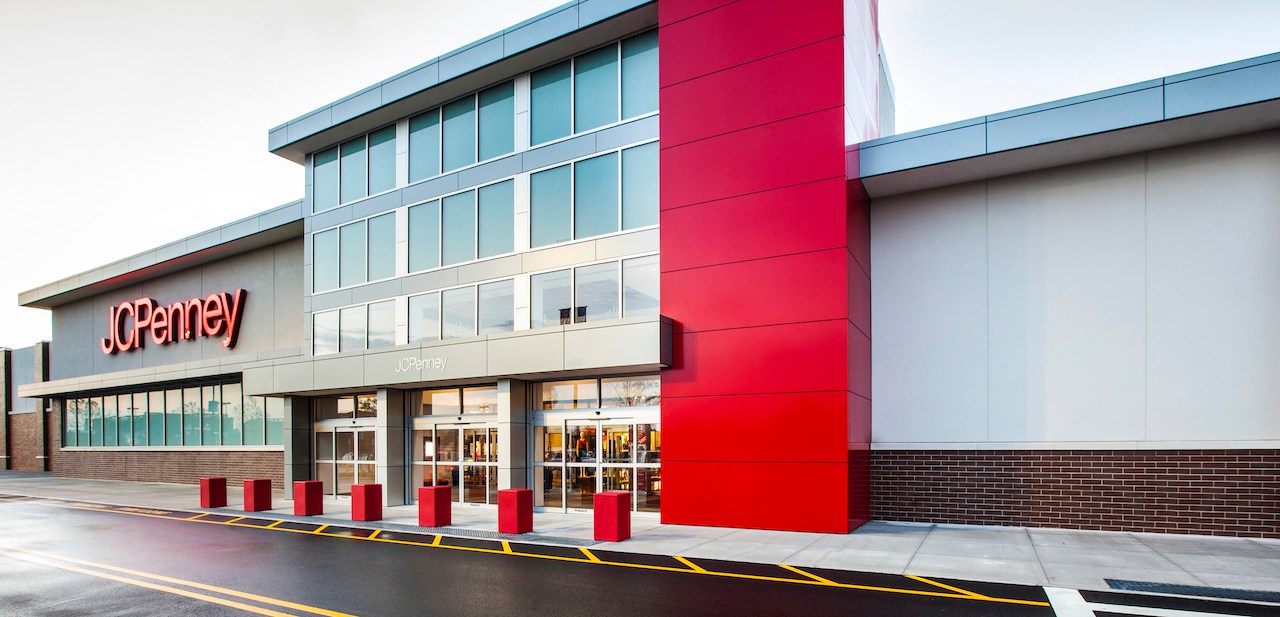 Six months into the job, JCPenney's new CEO Jill Soltau is filling out her executive team with alumni from Macy's, Walmart, and Target, and signaling that improving pricing and merchandising strategies will be her top priorities.
With declining sales and a high debt to pay off, the hires also give some indication of how Soltau plans to turn the company around.
On Wednesday, JCPenney announced that it had hired a new principal accounting officer, and a new senior vice president for home product design and development. It is also bringing on Trish Adams, formerly Target's executive vice president of its merchandising group, as a strategic advisor. In a press release, JCPenney said that Adams will "evaluate and create plans to simplify and improve the effectiveness and profitability of the Company's pricing and promotional strategies." (JCPenney declined to provide additional comment for this article).
JCPenney's sales declined by 7.1% last year to $11.6 billion, and the company has about $4 billion in debt to pay off. Soltau took over in October for Martin Ellison, who left to take over the CEO job at Lowe's. Soltau has said that her main priority at JC Penney is to "re-establish the fundamentals of retail."
In bringing on Adams in particular to oversee JCPenney's pricing overhaul, it signals that the company may be trying to take some cues from Target in order to do so. In 2017, the Minneapolis-based retailer decided to streamline its promotional strategy, by getting rid of "two-thirds of its price and call-out offers," that advertised limited-time deals in favor of more consistent promotions.
Tiffany Hogan, an analyst with Kantar Consulting, said that JCPenney would be wise to take a cue from Target's strategy, and simplify its couponing while at the same time making customers confident that they can find could deals every day. On the home page of its website, JCPenney currently advertises up to 50% off for some of its private label brands, an Easter sale, up to 25% off on Nike products, and a buy one get one deal on women's sandals, all of which end at different times.
JCPenney's struggled to establish a consistent pricing strategy over the last five years, thanks in part to churn at the CEO level. Ellison's predecessor Ron Johnson, who left the company in 2013, was criticized for trying too many things at once. He tried, for example, to rid of sales and coupons altogether, and instead emphasizing that JCPenney offered low prices every day — but by getting rid of all of sales and coupons, shoppers felt he moved too drastically.
In her second earnings call in February, Soltau told analysts that she had five other main priorities, in addition to simplifying the promotion strategy: reducing excess inventory, strengthening the company's omnichannel capabilities, redesigning store processes and investing in more tech tools to help associates better serve customers, improving inventory shrink, and "rethinking our merchandise assortments and strategies."
In merchandising, one of Soltau's first steps was to stop selling appliances at JCPenney — something that her predecessor Ellison added — while signaling her intention to invest more in women's apparel. To that end, the February hire of Michelle Wlazlo — formerly Target's senior vice president of merchandise, apparel, and accessories, who also oversaw Target's private label strategy, signals that JCPenney might invest more in private label brands.
"This is someone who looks like they know the apparel business, and has seen it from the old ways of doing business through the new way," Jessica Ramirez, a retail analyst at Hali & Associates said, citing her experience at Gap and Saks Fifth Avenue in addition to Target.
But the biggest challenge Soltau will face is not if she can turn around the company, but if she can do it before JCPenney has to start paying off its mountain of debt.
"They needed to act yesterday rather than tomorrow," Ramirez said.
—
Sign up for the Modern Retail Briefing to get retail news, analysis and insight delivered to your inbox every morning.