Kohl's plans to capitalize on its Amazon returns service by targeting younger customers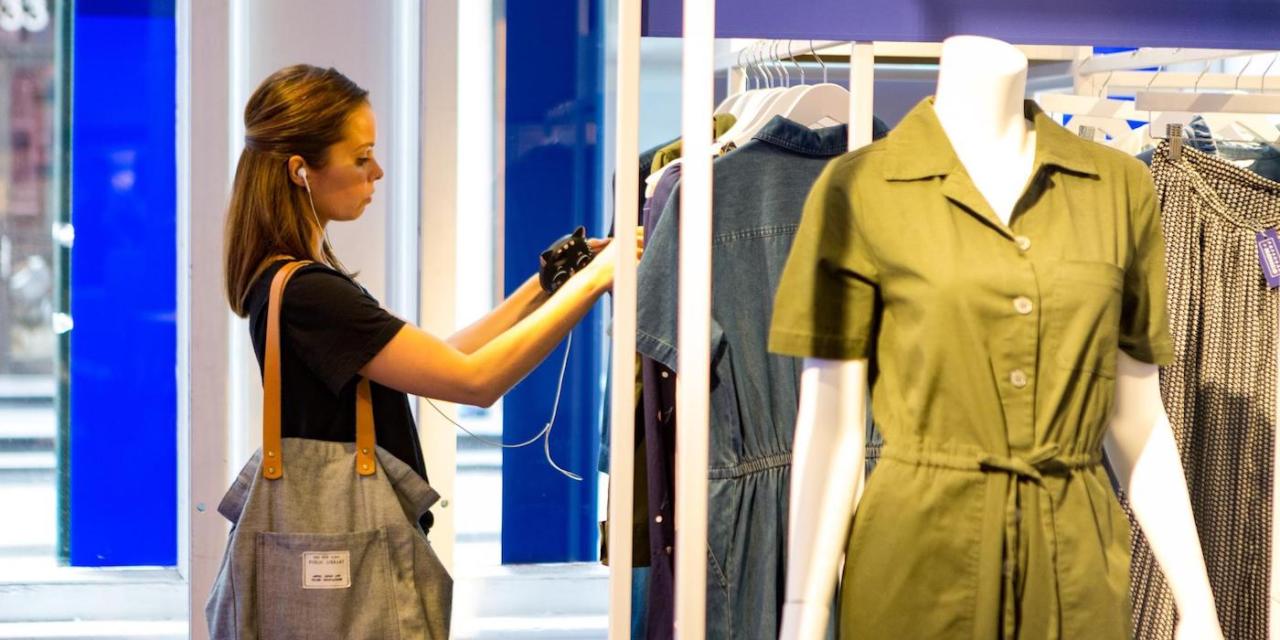 Kohl's partnership with Amazon is driving a younger demographic into the retailer's stores. Now, it's putting together a plan to turn them into customers.
Kohl's found that the customers who used the service — which allows customers to return Amazon orders in Kohl's stores — were younger than their average customers. The average age of the Kohl's shopper is 45, according to research from Cowen. That service will roll out to all stores this year. In time with that roll out, Kohl's is building deeper relationships with brands like Nike and Adidas, which resonate with millennial shoppers, as well as partnering with more designers to jazz up inventory. It's also testing a new style-focused in-store concept and spending more on digital advertising and personalization efforts.
Getting new customers in the door is critical for Kohl's. During the company's first-quarter earnings call on Tuesday, it reported comparable same-store sales declined 3.4% year-over-year. The company said it expects sales to grow again starting in the second half of the year, and that it expects its partnership with Amazon to be a significant contributor to that growth.
"The nationwide rollout of the Amazon returns program is the single biggest initiative of the year," CEO Michelle Gass said on the earnings call.
With the broader rollout of Amazon returns program approaching, Kohl's is in a position to capitalize on the partnership as it attracts new potential customers into stores. Kohl's doesn't generate any revenue from the Amazon returns program itself — only if the shoppers who come to return products then buy items from Kohl's. So having more services and products that appeal to younger customers will help Kohl's squeeze as much revenue out of these shoppers as possible.
That will play out largely in its merchandising assortment. In the fall, shortly after the Amazon returns program rolls out to all-stores, Kohl's will start carrying Mary-Kate and Ashley Olsen's Elizabeth and James line, as well as exclusive products from Nine West. Yesterday, Kohl's also announced that it will release a holiday capsule collection from designer Jason Wu. Last May, the company struck a partnership with PopSugar to use the millennial-focused publisher's customer data and analytics to create new apparel lines. At the time, Gass said that it was looking to strike more partnerships with vendors to use customer data to inform product line design.
"[The partnership] used the channel and the audience of PopSugar to promote Kohl's, which was quite smart," said Jessica Ramirez a retail research analyst at Jane Hali & Associates.
Kohl's has also started to revamp the in-store experience to appeal to more millennials. This spring, the company is rolling out what it calls "outfit bars" to 50 stores — 600-square-foot women's apparel sections that feature a selection of products curated by stylists and social media personalities, that are swapped out every 30 days. Kohl's told CNN that the outfit bar concept was born out of a "millennial initiative" team that the company put together last year.
"I think millennials tend to seek out that more curated experience when they are in stores," said Tiffany Hogan, an analyst with Kantar Consulting. "They tend to want to curate [products] themselves online, but when they are in stores they want to be presented with the point of view of this retailer or this brand." Kohl's is also trying to curate its in-store selection with the addition of more shop-in-shops from popular brands like Adidas. Kohl's said yesterday that it will add Adidas shop-in-shops to 100 more stores by the end of the year, up from 75 today.
On the digital front, Gass said Kohl's is particularly focused on investing in personalized display ads, email and search to reach this demographic. There's also more opportunity for Kohl's to tailor its loyalty program to the tastes of millennial customers — Gass said during the company's fourth-quarter earnings call that about a third of new applications for its Kohl's-branded credit card came from millennials.
Hogan said that compared to competitors like Macy's, JCPenney and Nordstrom, who are also trying to attract millennials, that Kohl's performance falls in the middle. It's not plagued by as many inventory problems and sales declines as Macy's and JCPenney but it hasn't invested as much in as Nordstrom in building out its digital platforms and mobile platforms.
"It's been a difficult cohort for many retailers to target," Hogan said.
—
Sign up for the Modern Retail Briefing to get retail news, analysis and insight delivered to your inbox every morning.