Kohl's slashes full-year outlook as revenue, operating profits drop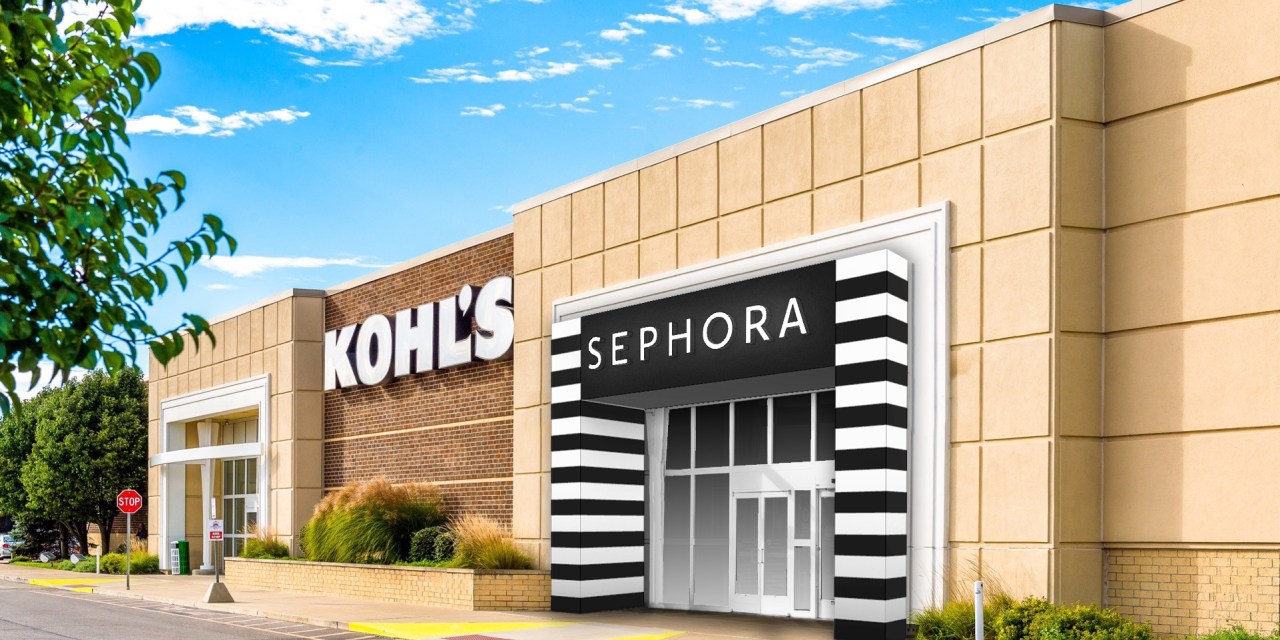 Image and video courtesy of Kohl's. ©2017 Kohl's Department Stores, Inc.
Following troubling financial results from other big-box retailers this week, Kohl's reported declining revenue and operating profit in the first quarter.
Its total revenue for the quarter dropped to $3.7 billion year-over-year from $3.8 billion, while comp sales fell 5.2%. Kohl's operating income collapsed by about 70% in the first quarter to $82 million. As a result, the company cut its full-year net sales outlook to be flat to up 1% from its previous guidance of a 2% to 3% rise.
"Our first-quarter results were below our expectations," said Kohl's CEO Michelle Gass. "While the quarter started off strong with positive low single-digit comp growth through late March, in April, demand considerably weakened as we lacked last year's stimulus and as consumers started to experience inflationary pressures."
The company's results come on the heels of Walmart and Target, who've also taken a hit from economic headwinds like inflation, fuel costs and supply chain expenses. Despite industry-wide disruptions, Kohl's continues to face issues internally, with its total revenue down 9.1% compared to the same period in 2019. Kohl's is also receiving pressure from activist investors and several takeover offers.
Target's operating income was down 43% year-over-year, which executives said was a result of consumers shifting their spending away from discretionary items to categories like travel. For Walmart, CEO Doug McMillon said the company's bottom line was significantly impacted by staffing challenges as well as higher fuel, storage and container costs. Walmart's operating income decreased by $1.6 billion in the first quarter.
Kohl's, on the other hand, saw gross margins drop 69 basis points from the previous year due to higher freight costs. Its expenses also increased 10.5% to $1.3 billion primarily driven by key initiatives like its Sephora shop-in-shop openings.
"[Big-box retailers] are not immune to these inflationary headwinds that they've been dealing with," said Julie Gillespie, head of market research at TipRanks. "We're seeing operating margins being squeezed a bit tighter while they fight against increased freight and fuel costs and just supply chain issues. And those pressures are now being reflected in those top lines."
For years, Kohl's has struggled to grow consistently. Even pre-pandemic, in 2019, its annual revenue was below 2018 figures. Its 2020 full-year revenue dropped even further to about $16 billion from about $20 billion the previous year. 
Declines in the broader department store category have led to an intervention from activist investors Macellum Advisors, urging Kohl's to sell off parts of its business. Earlier this month Kohl's rejected activists' proposal to overhaul its board members. 
However, during Kohl's recent earnings call, Gass said final buyout bids are expected to come in the coming weeks. J.C. Penney owner Simon Property Group and Brookfield Asset Management have reportedly put in a bid that could value Kohl's at over $8.6 billion, according to the New York Post.
Gass said Kohl's is "pleased with the number of parties who recognize the value of our business and plan will update the market when it's appropriate to do so."
On Wednesday, Kohl's announced that two of its C-level executives — chief marketing officer Greg Revelle and chief merchandising officer Doug Howe — are departing from their roles as the company pursues the sale. 
"I hope it indicates that although they voted to keep the board, they are looking at shaking some things up to maybe bring in some fresh sets of eyes and approach things from a different point of view," Gillespie said. "There's definitely been some questions as to whether the current board is leading things in the right direction."
Although Kohl's may have a gloomy first-quarter result, executives remain optimistic about Kohl's shop-in-shop partnership with Sephora. The company expects to benefit from the 400 additional Sephora store openings that will all be opened by early August. Already, the first 200 Sephora stores at Kohl's displayed overall positive comps in the first quarter. 
Additionally, the company plans to lean into its private-label portfolio to provide value to its consumers during this economic environment. In recent years, the company has been focused on becoming the leading retailer for the active and casual lifestyle.
"Despite a difficult start to 2022 we expect sequential improvement in [the second quarter] based on quarter to date results, followed by positive growth in the second half as our key initiatives take hold," Gass said.
Like many big-box retailers, Kohl's shop-in-shop initiative may indicate that it is betting on providing in-store experiences as opposed to simply selling products, said Marcel Hollerbach, chief innovation officer at Productsup, a tech firm that provides product to content solutions for brands and retailers. 
"The problem for a department store is that you are competing with so many people out there," Hollerbach said. "The real advantage that you have, as someone like Kohl's, is that you do have physical space. If you just put products in there without any kind of experience tied to it, why should anyone still go there?"