Target's profitability dips as product forecasting gets more complicated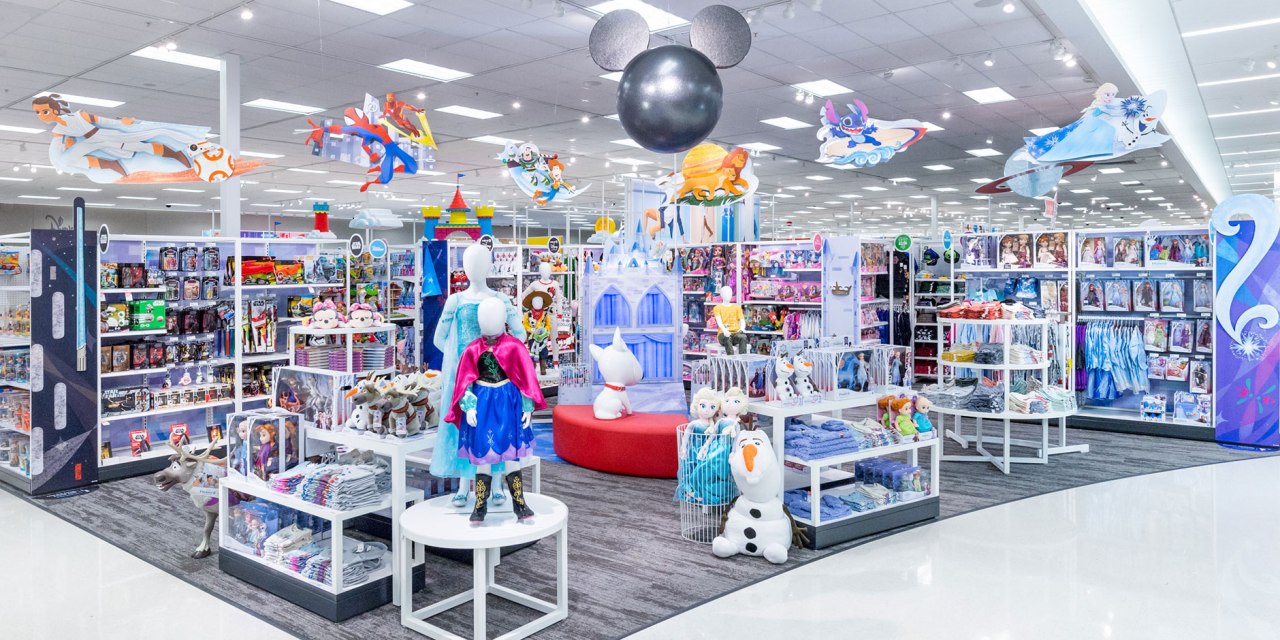 Target
Target's first-quarter operating income dropped 43% year-over-year, as consumers shifted spend from pandemic winners — apparel basics, home goods and electronics — toward other products.
For the 20th quarter in a row, Target's sales were up; revenue during the first quarter grew 4% year-over-year to $25.2 billion. However, Target's operating margin dropped from 30% to 26% year-over-year, as the retailer discounted inventory, navigated supply chain issues and increased staff wages. Analysts explained that Target's earnings highlight how even the biggest retailers are struggling to navigate headwinds ranging from inflation to continued supply issues.
Target CEO Brian Cornell said that the Target team predicted that consumers would refocus their nonessential spending away from discretionary goods and toward categories like travel. However, they "didn't anticipate the magnitude of that shift." In turn, the retailer was left with too much inventory in home goods, electronics, sporting goods and apparel, while people were spending more money on products like luggage, eventwear and toys.
"Not surprisingly, when we talk to our guests, they often expressed their concerns about a host of rapidly changing conditions, ranging from geopolitics to the high and persistent inflation they've been experienced," said Cornell.
Christina Hennington, evp and chief growth officer, explained that customer spending shifted rapidly in the quarter in favor of experiential products over stay-at-home categories. While trendy going out apparel increased in sales, for example, apparel basics declined. Luggage, meanwhile, grew 50% in year-over-year sales, while sales in furniture and electronics declined.
Thus Hennington and other executives admitted a mistake in product forecasting that left the retailer with more inventory than it needed in more expensive categories. Instead of stuffing the stores with this inventory, however, the retailer obtained additional storage and discounted excess product to sell it more quickly.
"We could keep this product knowing would sell over time, or we could make room for fast-growing categories like food and beverage, personal care and household essentials," said Hennington. "To preserve the quality of on-shelf presentations and support the guests' experiences, we chose the latter, leading to incremental markdowns that reduced our gross margin."
Customers were also willing to shop more for essentials and food and beverage items. The retailer's Good and Gather brand, in particular, drove unit share growth, explained Hennington.
"Food and beverage — which delivered low double-digit growth this quarter — was strong across the entire assortment," said Hennington. "Over the last three years, first-quarter food and beverage sales have increased by nearly $1.8 billion, accounting for nearly one-quarter of our total sales growth over that time."
On top of product mix issues, John Mulligan, evp and COO, added that supply chain issues added additional hits to the bottom line. While the team predicted an increase in year-over-year transportation costs, the real increase was "hundreds of millions of dollars higher than our already elevated expectations," said Mulligan.
"Capacity constraints in both the global and domestic freight markets… continue to make it more difficult and more expensive to move inventory where we need it to be," said Mulligan. "Record-high fuel costs are a meaningful driver, as well as the global shipping market where costs… are unusually high."
Target as a bellwether
Like Target, Walmart also reported excess inventory this quarter. Inventory was up 32% year-over-year after delayed receipts caused an excess of inventory in the first quarter. Like Target, Walmart also had to discount some of this inventory, calling out discounts in apparel in particular.
Andrew Lipsman, a principal analyst at Insider Intelligence, said that the challenges the biggest retailers are facing serve as a bellwether for the challenges the rest of the industry will likely face this year.
"Amazon, Walmart and Target… are all well-run companies," said Lipsman. "And I think the common theme here is that even they are having difficulty properly gauging demand forecasting and getting the mix right. I think that paints a picture for what we probably will have throughout the rest of this year."
Lipsman added that some of these forecasting challenges will continue to compound alongside supply chain issues. As retailers and brands place riskier bets on inventory earlier out to get products in time, these snafus may become more persistent.
"A lot of the bigger retailers are trying to be very proactive and get out ahead, but that means that they're placing riskier bets for catching demand," said Lipsman. "You can easily overshoot. I just think this is a reality that a lot of retailers are going to have to deal with in this environment."