Lululemon's investments in e-commerce and international growth are paying off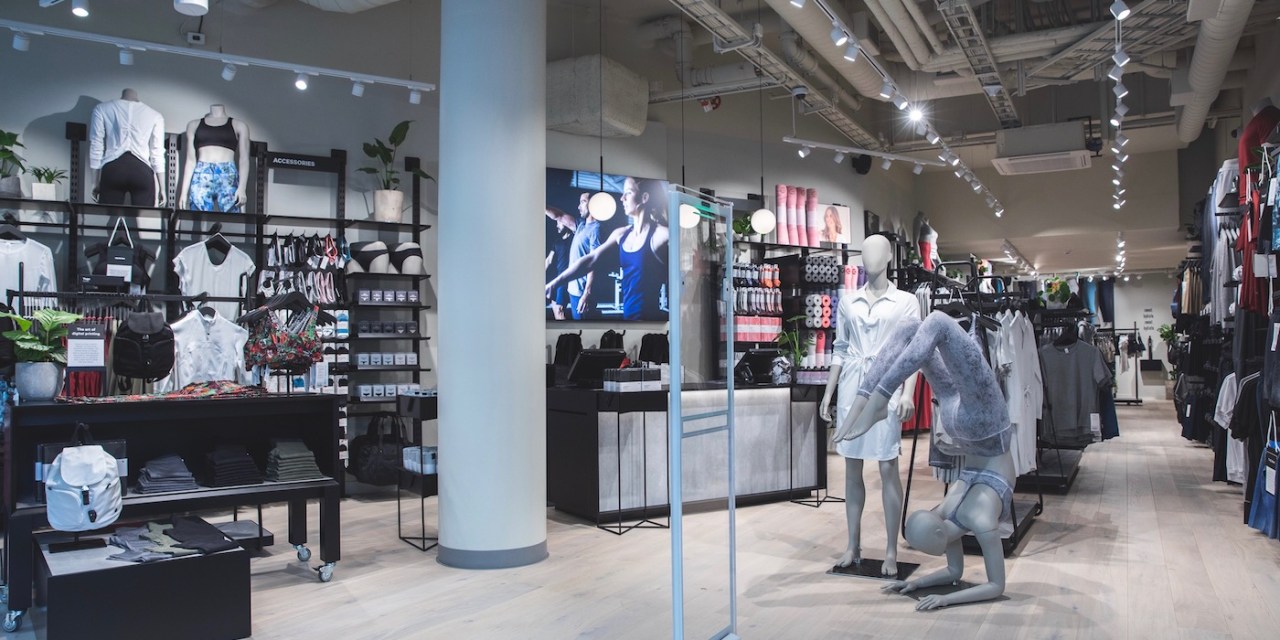 Image via Lululemon
Lululemon is seeing positive results from its investments in new categories like men's, e-commerce capabilities and international growth. During its first-quarter earnings report on Wednesday, the company saw revenue increase 20% over the same period last year, to $782 million.
In April, Lululemon's new CEO Calvin McDonald released a growth plan called the Power of Three, which laid out a strategy for revenue from its men's and e-commerce businesses to double over the next five years, and for its international revenue to quadruple during that same period. McDonald said at the time that he wanted to push the athletic apparel provider "beyond traditional expectations."
So far, these categories continue to post positive growth — the digital business grew 35% this quarter, while the men's business was up 33%. Below are some of the other updates Lululemon gave on key growth areas during the call:
Buy online, pick up in-store: At the end of the first quarter, Lululemon had buy online, pick up in-store capabilities in 150 stores, compared to 35 last quarter. The company expects BOPIS to be available in all of its stores by the end of the third quarter this year. As it rolls out the capabilities to all stores, Lululemon will look to advertise this capability more prominently on its app and websites.
China expansion: Lululemon has said that it expects the biggest growth from its international business to come from China. As such, it's investing a lot in building out its digital capabilities in China. The retailer currently has stores on Tmall and WeChat, and this quarter rolled out a redesigned Chinese website. "The business vision that we have for China is certainly more heavily considered from a digital standpoint than North America. We can see the business in China being 50% online," Stuart Haselden Lululemon's chief operating officer and executive vice president of international said.
Loyalty program: Lululemon is currently testing a new membership program in Edmonton, Canada, Denver and Austin, that it expects to roll out more broadly in 2020. When the program was announced in December, the company initially set a membership fee of $128 per year. In exchange, customers got access to free shipping, access to exclusive events and other benefits.
But McDonald said that as the company's been testing the program in new markets, it has continued experimenting with what fee to charge and what benefits exactly members get. McDonald didn't share more about what specific results the company has been seeing, only that "in each market the results have been well above our expectations going in."
—
Sign up for the Modern Retail Briefing to get retail news, analysis and insight delivered to your inbox every morning.