'Making life easier for founders': Alternative lenders are trying to fund the coronavirus DTC boom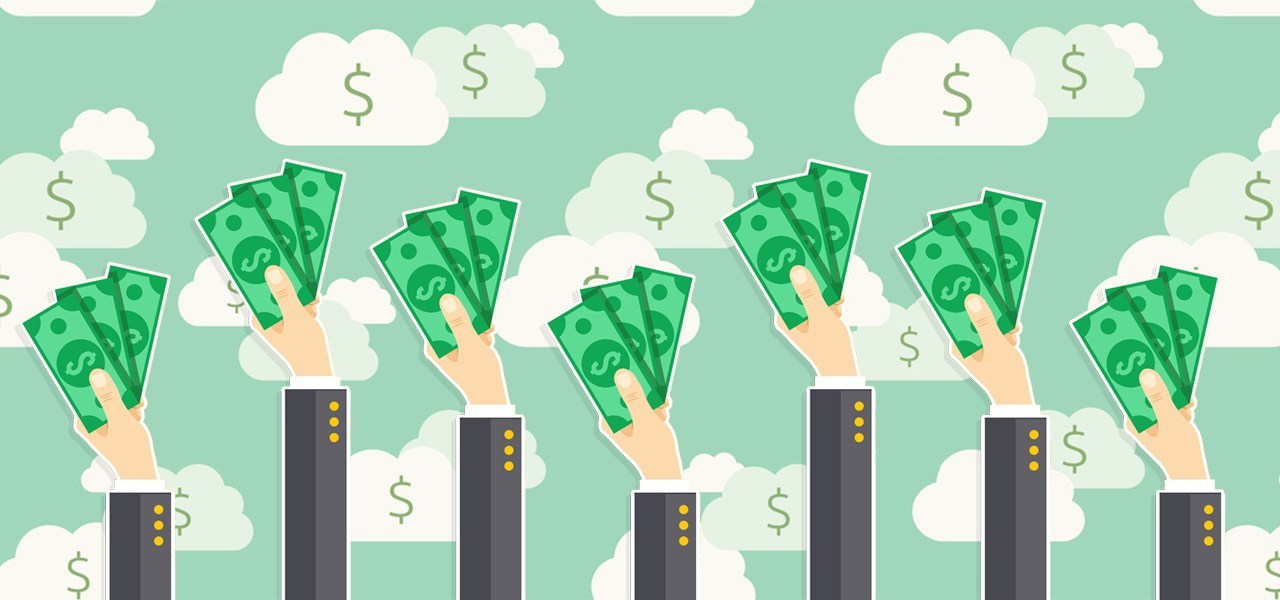 Alternative lenders are racing to offer services that fuel the current e-commerce boom.
Toronto-based Clearbanc said it's invested more than $1 billion into 3,300 companies, up from roughly 2,000 at the end of last year. And, it's launching a new financing option for companies that are looking to stock up on more inventory ahead of the holidays. Shopify, which has an alternative lending arm called Shopify Capital, reported  that it doled out $153 million in financing to e-commerce businesses in the U.S, U.K. and Canada during its second quarter, a 65% increase from the same period last year. 
As studies project that e-commerce will continue to make up a growing portion of total retail sales even after the pandemic ends, these alternative lenders are betting that the amount of funding e-commerce businesses will need will also only grow. These alternative lenders tend to pitch themselves as "founder-friendly," because unlike venture capitalists, they don't take equity in a business. And unlike a traditional loan, they also don't charge interest.
Rather, they charge companies a fixed fee on top of the total financing provided, and then take a cut of that company's sales until they get their revenue back. They decide how much financing to give companies by collecting data on their revenue, as well as other business expenses. However, some companies still find that they can get a more straightforward deal with lower fees from a traditional bank — if they are able to get approved.
While e-commerce companies welcome the boom in online orders, that also means they have to sink quite a bit of money into their businesses to support the demand. Companies may have to spend tens of thousands of dollars on inventory, for example before they even make a single sale. Some companies, like East Fork Pottery, try to mitigate the amount of money they have to pay upfront by hosting pre-order sales — getting people to buy products before they are paid, so East Fork Pottery can better forecast demand. But in East Fork Pottery's case, their pre-order sales typically take place three months in advance — not something that every customer has patience for.
These alternative lenders are trying to give companies an alternative way to cover these costs. Clearbanc, for example, announced this week that it's earmarking $1 billion to fund a new "pay-as-you-sell" option, where Clearbanc will purchase companies' inventory directly from their suppliers. Companies interested in this financing option also have to give Clearbanc view-only access to their 3PL management software.
The way the pay-as-you-sell financing option works is that companies only pay Clearbanc back as they sell through the inventory they are financing. So if a home goods brand takes financing from Clearbanc to sell a new pair of bedsheets, companies only pay Clearbanc back each time they sell a set of those bedsheets. Once all of the inventory is sold through, then the company pays Clearbanc an additional 6% fee.
Clearbanc co-founder and president Michele Romanow said that Clearbanc decided to test out this new financing option as companies have had to spend more on inventory this year further in advance, particularly as they are bracing for a huge uptick in e-commerce sales during the holidays. Clearbanc has always allowed companies to use financing to cover its inventory. But the company has historically charged a 12.5% fee on those types of financing, and would take a cut of the company's entire revenue, not just on the specific inventory purchased, until the financing was paid back. 
"If this inventory takes three months to sell, we are taking that risk away from the founders," she said.
The costs of doing business in e-commerce
Data collection has been the pillar of Clearbanc's DTC-focused program. The company first launched its financing product for e-commerce companies after cycling through a few business models like providing funding for Uber drivers. "Our view was always: how do you build a bank for the new economy," Romanow told Modern Retail last year.
The way that Clearbanc works is that it can write checks for companies ranging from $10,000 to $10 million. Clearbanc asks companies for access to data on their Facebook ad spend, bank accounts and payment processors, and then decides which companies would make good investments based off of that data. (Clearbanc said it only uses companies' data to decide whether or not to invest in them).
Clearbanc then charges companies a flat fee on top of the financing, and companies pay back that financing by giving Clearbanc between 1-20% of their revenue until the financing is paid back in full (the companies can choose the exact amount).
For some startups, the structure has worked. Aperitif brand Haus decided to look at alternative lenders because of the sales lift it saw during the pandemic.
"In the early days, we weren't dumping a bunch of money into paid marketing," Helena Price Hambrecht, co-founder of Haus, wrote in an email. "When the pandemic hit earlier this year, suddenly e-commerce became a more powerful tool than ever. We realized we could not only survive the pandemic, but grow during it, if we put a bigger focus on growth marketing," she added.
In order to do so, Haus decided to take financing from Shopify Capital in June, in order to spend more on growth marketing. Shopify Capital, since launching in 2016, has provided $1.2 billion in funding to date, according to a Shopify spokesperson. 
She said that Haus decided to go with Shopify Capital because "the fact that we'd already had such a great experience with Shopify's product totally de-risked the decision for us. Price Hambrecht declined to say how much funding she took from Shopify Capital, only that it covers a "small but important piece of our marketing budget." As a result, Price Hambrecht said that Haus' business has grown over 500% since the start of the year.
Price Hambrecht said that venture capital funding will still be Haus' primary source of funding going forward (the company has raised $9 million in funding to-date).  But, she added that the company would also continue to look to funding from sources like Shopify Capital, as well as Clearbanc, which Haus has also started working with.
Lisa Dunnigan, founder of the Wright Stuff Chicks, an online-only shop that sells t-shirts, mugs and other themed merchandise for teachers, is one company that's trying out Clearbanc's pay-as-you-sell inventory financing. Dunnigan said that her company's sales have more than doubled this year. She's using Clearbanc's financing to fund a line of mugs that the Wright Stuff Chicks co-created with Rae Dunn, a pottery maker with more than 340,000 followers on Instagram.
"We had a very high quantity that we had to order, [in advance]," said Dunnigan. "We just decided on Clearbanc because they were easy to work with," and she said she was able to get funding  in a couple of days.
Not everyone, however, finds these alternative lenders easy to navigate. Cole South, co-founder of an e-commerce holding company called SDDC Goods, said that he looked at alternative lenders like Clearbanc and Shopify Capital — as well as Flexport Capital and Brex — to get additional financing for his three-year-old company earlier this year.
With Clearbanc, he said "it was hard for me to work out exactly what we would be paying," and felt the fees were too high on the financing Shopify Capital offered him. A Shopify spokesperson said the company does not disclose what fees it charges on top of financing but that "Shopify looks at a merchant's store performance, including their past sales and expected business volume…to provide funding that meets their needs." He ultimately was able to get a line of credit for SDDC Goods, which he said does "high seven figures" in revenue, through Chase Bank.
"I was surprised at how easy it was to get traditional financing," he said. "I want to support startups, but if it is something that is really integral to your business…I would be somewhat hesitant to put all of your eggs in one basket like that."
Building a backbone for the e-commerce economy
eMarketer projected in July that worldwide e-commerce sales would grow 16.5% worldwide by the end of the year, compared to 18.1% in North America. With this, many of these alternative lenders have their eye on growing internationally. Clearbanc and Shopify Capital have both expanded to the U.K., for instance.
As these companies also back more e-commerce businesses, they're also increasingly looking at how they can position themselves as trusted partners in the e-commerce space by offering new services. For example, earlier this year Clearbanc launched a tool where it analyzes a company's revenue and expenses in order to tell the startup what they think it might be valued at. Clearbanc determines this using an artificial intelligence system the company says it developed by past public and private deal data.
Though the tool is free, Romanow said that this is an example of where Clearbanc is headed — looking at what consultation services it can provide to startups, in addition to financing.
"We're looking at how we can continue to make life easier for founders," said Romanow.