Mass retailers are adding more products and services to woo pet owners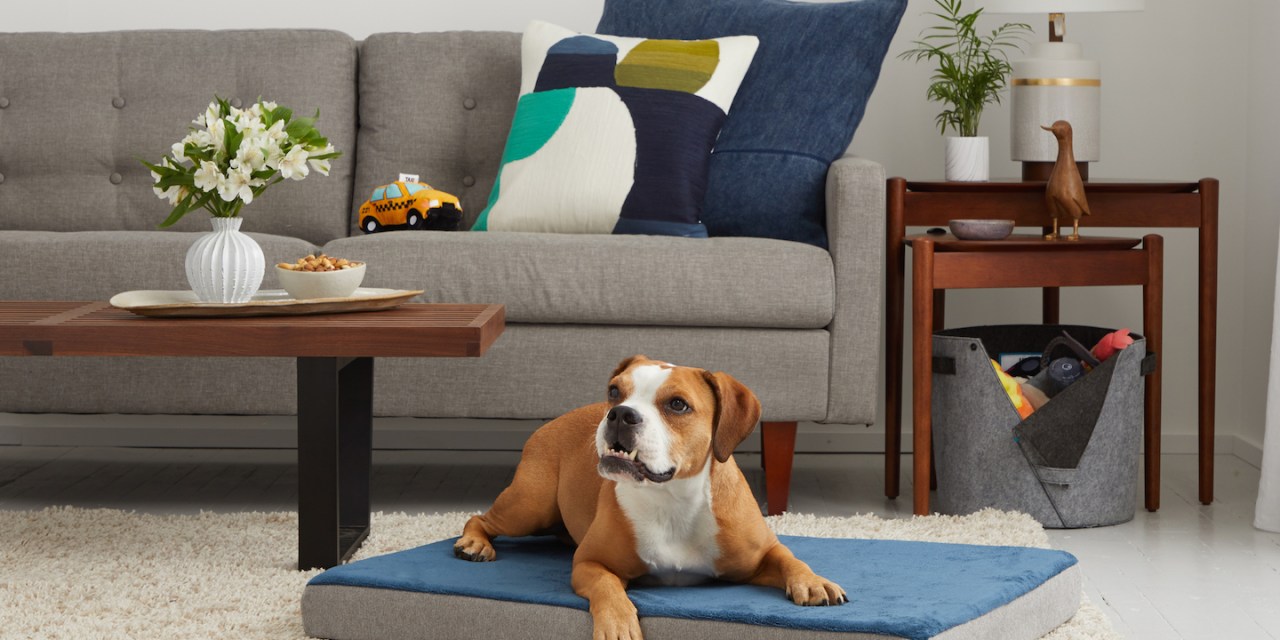 BarkBox
Mass retailers are competing to grab a larger piece of the market share in the pet-care category as shoppers shift away from specialty stores.
Walmart announced yesterday that it will add veterinary clinics to 79 more stores over the next 12 months — today, it has clinics in 21 stores. It also launched its own online pharmacy for pet medications and said that it has added products from 100 new pet brands over the past year to its online assortment. Target, meanwhile, now offers monthly curated boxes of pet care products, and it announced last month that it would allow customers of its Shipt delivery service to purchase products through Petco. Target also struck a partnership with popular direct-to-consumer brand Bark to sell some of its products in stores.
These retailers see an opening to grab a larger share of the pet market as millennials are shopping differently than pet owners have in the past. In 2017, millennial pet owners surpassed baby boomer pet owners for the first time, according to the American Pet Products Association. According to a survey from market research institute GFK, more millennial pet owners actually turn to grocery stores instead of PetSmart and Petco to buy their pet food. Within the pet-food sector, natural and organic pet food are among the fastest-growing segments. And as of 2017, 40% of pet owners bought products online, according to a survey done by market research firm packaged facts. Amazon has built out its pet-care and food category with brand partnerships and private-label brands, while online pet retailer Chewy.com filed last week to go public, two years after it was acquired by PetSmart for $3 billion.
According to Euromonitor International, pet care and pet food are now $52.6 billion and $34.2 billion markets respectively, in the U.S.
"It's been an interesting time for pet retail in the U.S." said Jared Koerten, an analyst with Euromonitor International who covers the pet care space. "There [used to be] a very clear distinction between what people called the pet specialty space — mom-and-pop shops, Petco and PetSmart — and your mass retailers. They were two very different universes, and so a lot of the brands and products that were sold in the pet specialty space were exclusive to that space."
In response, Petco is trying to protect its turf by adding more services to its stores. This week, the company will open an exhibition kitchen in one of its New York City stores, as part of a partnership with DTC brand JustFoodforDogs. The brand markets its product as "human-grade food for dogs," and the kitchen within the Petco store will make fresh pet food daily. It is also piloting two higher-end stores in San Diego called PetCoach, which place a greater emphasis on pet services. On-site services available at these stores include grooming, training, veterinary care, nutrition consultations, day care, mobile vet house calls and dog walking.
"In an increasingly competitive retail landscape, we're focused on transforming and further differentiating Petco as a complete partner for modern pet parents by providing a full suite of pet-care services and experiences, both in-store and online, that simply can't be delivered by mass retail," a Petco spokeswoman said in an email.
Koerten said that he hasn't seen any other mass retailers like Walmart go as far as to open in-store vet clinics yet. But now that mass retailers are selling more products that were once exclusive to pet specialty stores, it's a logical next step.
More attention from mass retailers gives DTC pet brands more partnerships to work with than ever before, who are negotiating for more branded end-cap displays and shop-in-shops, but not all brands are flocking to physical stores. Gabby Slome, the co-founder of DTC dog food brand Ollie, decided last summer to start selling through Walmart-owned Jet.com, its first wholesale partnership. Slome said that Ollie decided to start selling through Jet in part because of the data Jet was willing to share with Ollie about which of its products were selling best, and geographic penetration. Additionally, Jet let Ollie put an insert in its packaging to encourage customers who ordered Ollie food through Jet to then visit Ollie's website.
"It's obviously scary as a direct-to-consumer company to go wholesale and retail," Slome said. "We wanted to pick [a partner] that had a) big reach and b) was interested in trying new things."
—
Sign up for the Modern Retail Briefing to get retail news, analysis and insight delivered to your inbox every morning.