Modern Retail Research: Most brands and retailers aren't investing in rapid delivery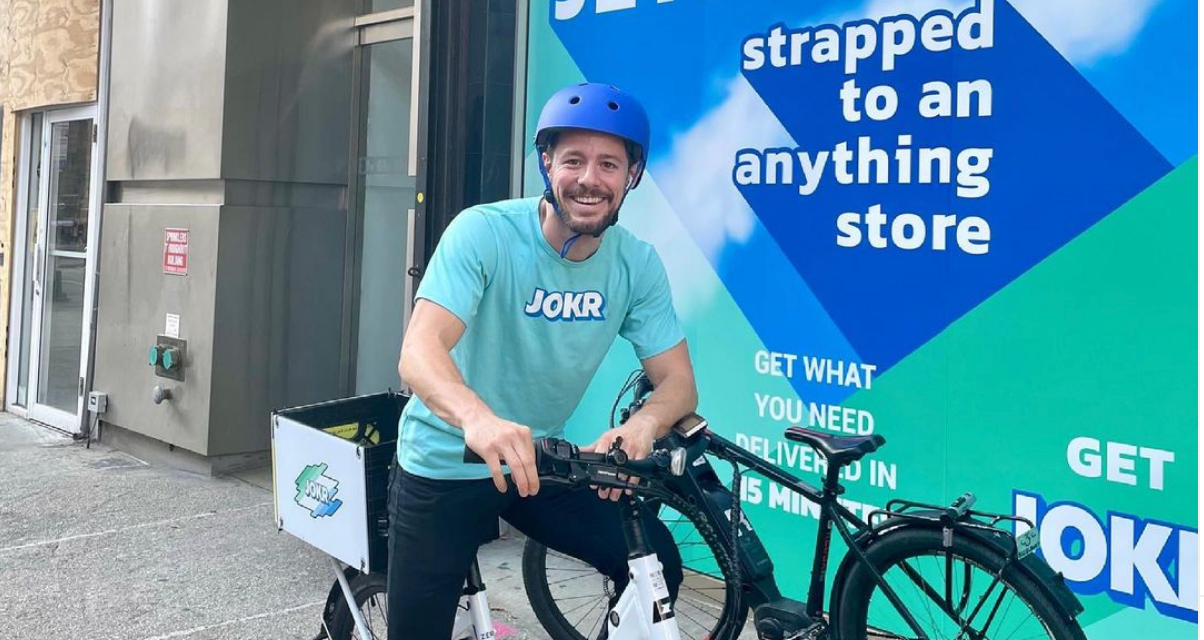 Jokr
For the last year, rapid-delivery startups like Gorillas, GoPuff and Getir have been making headlines. But despite raising billions of dollars in venture capital, brands and retailers don't seem to be glomming onto the services just yet.
According to recent research from Modern Retail and Glossy, while brands and retailers are investing in a variety of last-mile delivery options, the ultra-fast platforms have yet to make a real dent.
Over the last year-plus, a number of delivery services started rising to prominence. Startups like Gorillas and Getir launched in major cities like New York with the bold promise to have products delivered in 15 minutes or less. Meanwhile, well-known platforms like Uber and Doordash began expanding beyond food into other types of fast product delivery.
Perhaps the biggest of the bunch is GoPuff, a Philadelphia-based delivery service that has raised over $1 billion to date. But the company has fallen into tough times of late, announcing earlier this month that it was cutting 10% of its staff. Meanwhile, other smaller services like Jokr completely closed up shop in the U.S.
These headwinds mirror the sentiment of brands and retailers. According to our survey, nearly 85% of respondents said they don't offer such delivery options. And, only 9% said they started testing them out in the last year. (Anecdotally, of those who do offer fast-delivery options, Uber was the most popular choice.)
As Modern Retail previously reported, a number of brands tested out these services during the pandemic. Some found that customers didn't necessarily need such quick delivery.
"If we start getting tons of customer requests for same-day delivery, it is definitely something we would consider offering," Sarah Moret, founder of natural deodorant and personal care brand Curie, said last January. "But through that test we did during Covid, we learned that maybe this is not something that our customers really care about."
Of course, this doesn't mean brands aren't offering any fast delivery options. In fact, other options appear to have become table stakes. According to the same survey, 74% said they offered some sort of expedited shipping option, and 59% said they've had that option for over a year.
It's still early days for some of these quick-delivery startups, and it's possible that shopping behaviors may shift. But, in this current environment, it seems that most shoppers aren't demanding their items delivered in mere minutes — and brands and retailers aren't keen on paying for such services.