New sites are helping customers make sense of the DTC landscape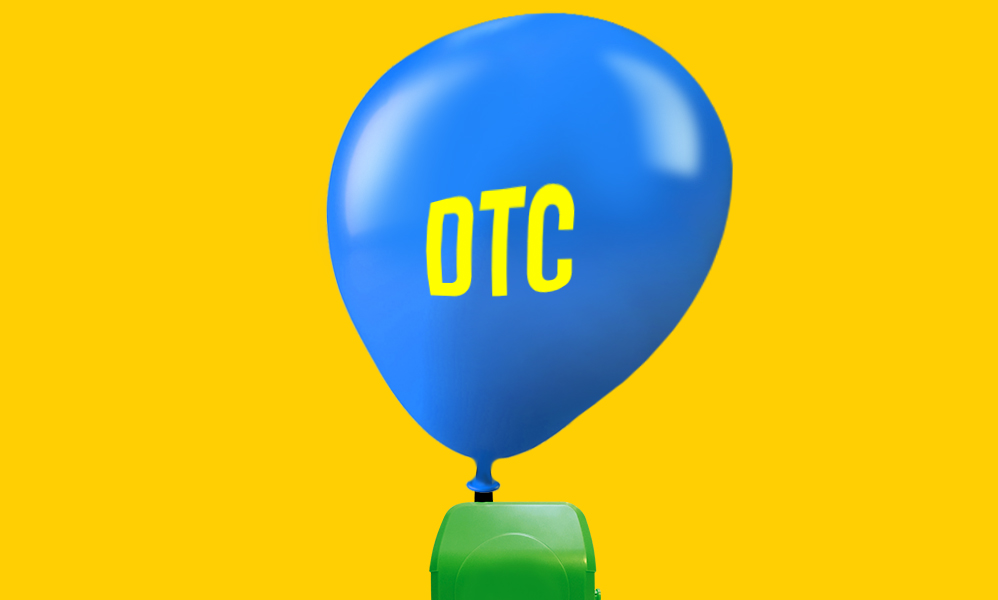 It feels like there may be a new startup consumer brand every day. New companies and sites are seeing an opportunity in helping both shoppers and founders make sense of the growing DTC landscape.
The founders of these sites say it's hard for even someone who works in the consumer industry to understand how many products in a single category are out there, and which one is best. That's due to a couple of factors. One is due to the sheer number of new brands on the market today — there are now an estimated 175 online mattress companies, for example. Many of these brands also look the same, as many of them worked with the same branding agencies, like Red Antler or Gin Lane (now relaunched as Pattern).
And, because many of these brands gain traction through a mix of paid Facebook and Instagram ads, partnerships with influencers who have been paid to review the brand, it can be hard to find a review of a product without being sure that the company paid for that positive review.
One of the most prominent new sites is Thingtesting, a review platform that fittingly, was born on Instagram. Jenny Gyllander, a London-based startup investor started Thingtesting last April, to address what she saw as the "massive unbundling" in the consumer space. While conglomerates like P&G and Unilever still dominate the consumer products space, an increasing number of brands are launching with a single product — like deodorant or shampoo, leaving consumers with more brands to chose from than ever before.
On Thingtesting's Instagram account, which has nearly 40,000 followers, Gyllander posts approximately 350 word reviews of products, mostly from DTC brands like Summersalt, Magic Spoon, and Haus.
Thingtesting started as a side project for Gyllander, though she recently raised $300,000 in funding from investors including Brandless co-founder Tina Sharkey to build Thingtesting into a business. Gyllander is not paid by brands to review products, nor does she take affiliate fees. Instead, she's looking to a membership model to fuel Thingtesting's growth.
Gyllander first started charging a $100 annual fee in order to become a member of Thingtesting's "close friends" list on Instagram, where members get access to exclusive content. There's currently a 600-member waitlist to join the close friends list. Gyllander said that she's also looking at ways to extend Thingtesting beyond Instagram.
Gyllander said that one of the most common pieces of feedback she hears from members is that they like Thingtesting because they find it difficult to find reviews online that haven't been paid for by the brand. She said that Thingtesting followers often tag her in the comments section of Instagram posts of brands they want her to review.
Some shopping apps that have launched in the past year, like Masse, are also trying to tackle this problem by allowing only peer-to-peer reviews on their apps.
"First it was the razors, then it was the mattresses, and now there's just this very overwhelming amount of brands out there," Gyllander said. "It's a problem for all of us," she added, noting that both consumers and venture capitalists are Thingtesting members. 
Jessica Sheft-Ason and David McGillivray had a similar issue. A product manager and designer by trade respectively, both of them found that they wanted a handy director of CPG brands, in order to address questions from clients who wanted to know what kind of marketing a certain subscription product or pet care brand was doing. 
So, the pair launched The Consumer Packaged Goods Directory in March, which is simply a list of new CPG brands in categories like CBD, pet care and food. Users can request for a brand to be added to the list. Sheft-Ason — who is also the founder of DTC cookware brand Potluck — said that since March, the CPG Directory has received over 300 submissions. There's no set criteria that a brand has to meet to be on the list. Brands do not pay to be added to the directory.
The CPG Directory remains a side project for now. Sheft-Ason said she and McGillivray are tossing around ideas of how to monetize it, like by creating a podcast or a job listings board, but that they haven't decided on anything yet.
"There's a community of people who have grown in the past one or two years, who aren't necessarily going to a Target to discover new brands — they are going online and on Instagram," Sheft-Ason said.
Richie Siegel, the founder of retail consultancy Loose Threads, said that most consumers don't shop for products by solely looking for those that were born direct-to-consumer. He said that sites that only focus on direct-to-consumer brands risk losing out on the shopper who just wants someone to tell them what the best mattress or the best razor is, regardless of whether it's direct-to-consumer.
Gyllander's also seen this demand. One of the most recent brands she reviewed was Nuuly, the new rental service from Urban Outfitters, Inc., because of the rise of rental services. She said that she's also looking at doing more "head-to-head" comparisons of two products in the future.
"Overall there's this massive unbundling and bundling that's taking place in the consumer space," Gyllander said. "It's so cyclical, and it happens in every industry.