Off-price retailers signal a 'very rosy' outlook in earnings calls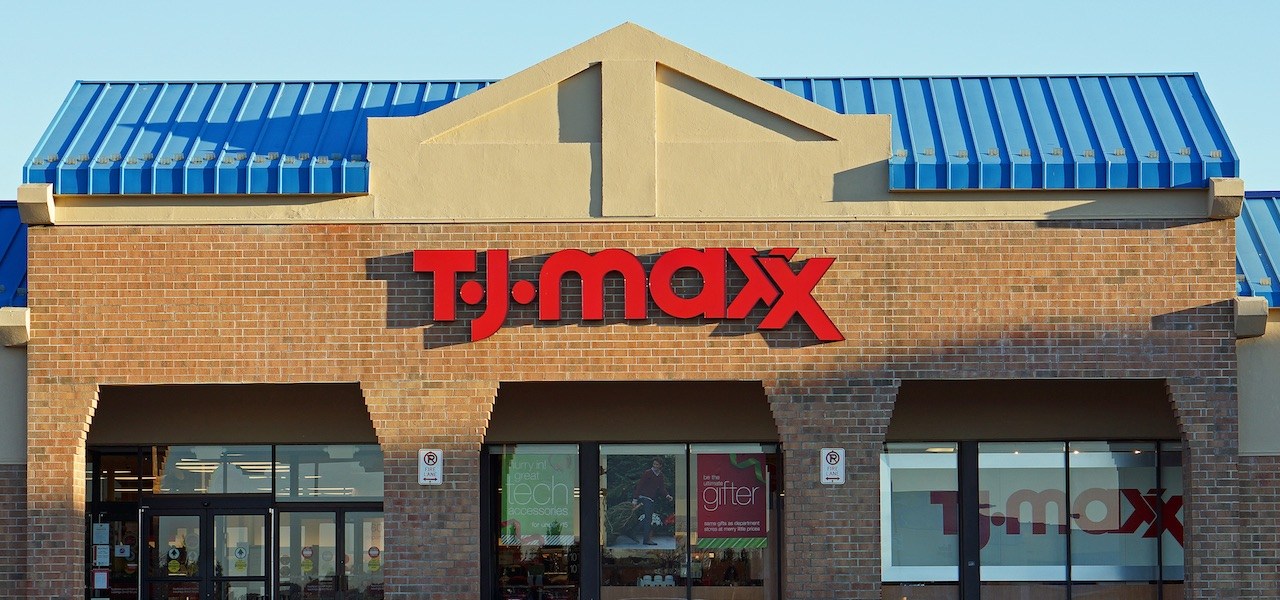 TJX
At a time when supply chain issues, inflation and other economic uncertainty loom over apparel retailers' long-term estimates, three major off-pricer retailers offered optimistic outlooks during their earnings reports. 
Ross, for example, said it plans to open 30 stores in the first quarter alone and 100 for the fiscal year. Although Burlington declined to share guidance for fiscal year 2022, the company said it is opening 120 stores this year. TJX Companies, which owns T.J. Maxx and Marshalls, raised its quarterly dividend by 13%, while Ross' raised it by 9%. 
The store openings and dividend raise highlight off-price retailers' optimism for the sector's long-term growth against the backdrop of economic uncertainty. Though the sector still faces issues like inflation and supply chain constraints, analysts say off-price chains are being impacted significantly less by these issues than traditional retailers.  
"The problems they face are more short-term in nature, we're talking months or possibly quarters," said Charles Lewis Sizemore, chief investment officer of Sizemore Capital. "They seem to be painting a very rosy long-term picture."
For TJX and Ross, Sizemore said their confidence is best epitomized by their quarterly dividend raise. Companies don't tend to raise their dividend unless they feel comfortable with their medium to long-term growth. He said if these companies end up cutting their dividend it would be "one of the worst things a company can ever do for public relations."
Ross's fourth-quarter sales were $5 billion, with comp sales up 9% compared to the same period in 2019. TJX's net sales were up 14% to $13.9 billion in the fourth quarter from two years ago. Meanwhile, U.S. open-only comp sales (referring to sales on the days stores were open in both the fourth quarter of this year, and the same period two years ago)  were up 13%. For its part, Burlington's total sales increased 18% in the fourth quarter from two years ago, and comp sales were up 6%.
Short-term hiccups
Though the outlook for off-pricers appears relatively positive, they still feel the weight of some of the issues weighing down other retailers over the last quarter.
While many off-pricers source only a small percentage of their products overseas (Burlington only imports 6% of its products outside the U.S.), they still face supply chain issues domestically due to the truck driver shortage, Sizemore said. The U.S. in 2021 is estimated to have a shortage of 80,000 truck drivers, according to the American Trucking Associations. Based on current trends, the shortage could exceed 160,000 in 2030, ATA's data indicates.  
"They have less issues than the department stores [and] malls because they're not necessarily bringing in you know boatloads of clothes from Asia or whatnot," Sizemore said. However, "even just domestically, good luck finding a truck driver."
Then there's the high competition for retail workers, which Ross Chief Operating Officer Michael Hartshorn, said "continues to be very tight," with the warehousing labor market being the most competitive.
Inflation is also impacting off-price. Despite being known for its value-based offering, T.J. Maxx announced in November that it is hiking prices on some upscale brands, although the company did not specify which ones. Burlington's CEO Michael O'Sullivan said retail spending in 2022 can be unpredictable as price inflation "begins to bite."
Thriving amid economic uncertainty
Unpredictability, however, typically favors off-pricers, Sullivan said. When that happens, he said Burlington is ready to take advantage of the opportunity. 
As other retailers struggle to get products on the shelves, TJX CFO Scott Goldenberg said inventory availability at the company is "excellent." Goldenberg added that the company is in a good position to roll out fresh spring products to its locations. 
Access to great products at a low price is also what keeps loyal customers coming back to off-pricers, said Ethan Chernofsky, vice president of marketing. at Placer.ai. "I think sometimes we don't properly give this sector credit," he said. "It's not just about having items that are marked down. It's about having great items that are marked down, and that where it's the magic happens."
Over the next couple months, analysts said consumers looking to stretch their budgets may begin to bargain hunt at discount stores rather than shop at traditional apparel stores.  
Chenofsky said the ability to thrive in this economic environment speaks to the strength of off-pricers' business model. "They've proven to be resilient in situations that in theory should have been the absolute worst-case scenario for them."