Once a holiday staple, gift cards are now viewed as a stop gap for inventory shortages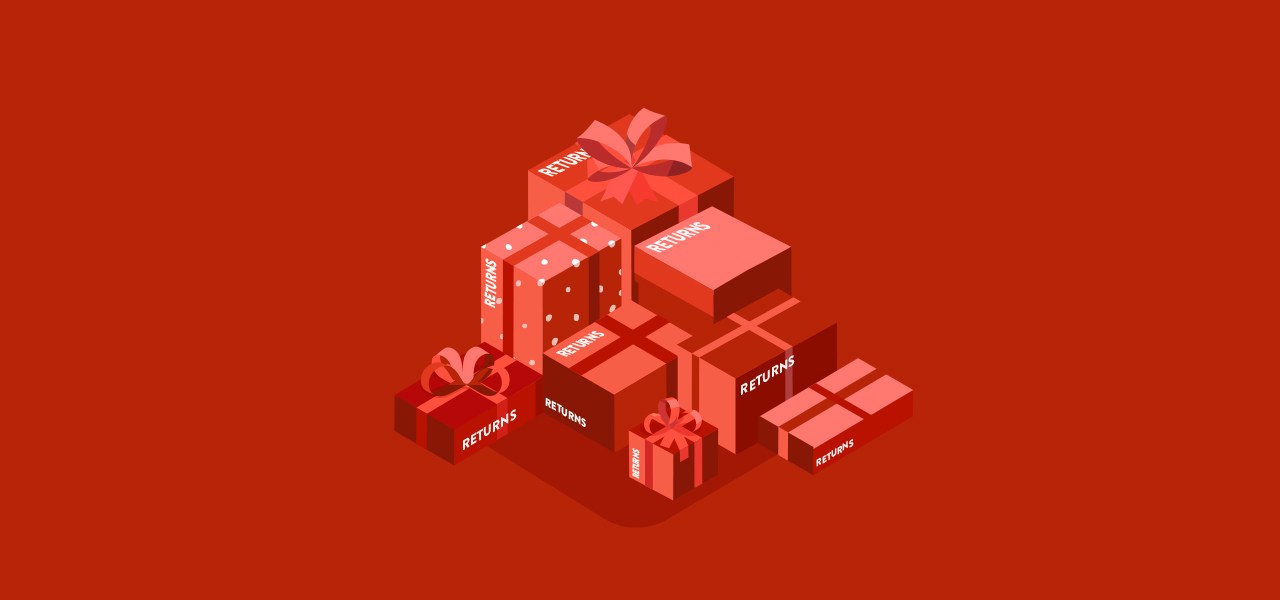 Faced with acute product shortages, retailers are incorporating the humble gift card into their outsized holiday rescue efforts.
The plastic and digital certificates may not be as direct of a solution to supply chain delays as privately chartered ships and early sales, but those expensive options are not feasible for many companies. 
With a market worth an estimated $160 billion in the U.S., according to data from retail analysis firm Incisiv, gift cards are perennially popular. The National Retail Federation says they have been the most requested gift for nearly a decade and a half. This holiday season, however, gift cards have become even more vital for retailers battling shipping delays and labor shortages, according to industry associations and service providers. As part of their revamped strategies, retailers are increasingly rethinking when to push gift cards on their websites, as well as how they can offer personalization.
"We're seeing increased effort to ensure gift card inventory is secured early and levels are sufficient to meet increased demand," said a spokesperson for the Retail Gift Card Association, an industry body with more than 70 members including Walmart, Best Buy, Macy's, Target, Starbucks and Foot Locker. "This uptick, in part, is forecast to come from consumers who face a shortage in their desired products or gifts and alternatively purchase gift cards."
Department store Macy's has mentioned its "strong gifting business" during earning calls and investor events throughout the year and cited its importance in the fourth quarter. At the start of October, the company began pushing gift cards as part of its holiday campaign, encouraging pensive shoppers to combine them with a personal stylist appointment for a more customized gift for loved ones.
Although gift cards are viewed as an alternative to out-of-stock items for last-minute shoppers, promotional activity around the category is expected to go live earlier this holiday season, according to GiftNow, a digital gift card provider that serves clients including Uniqlo and Kate Spade.
Whereas an online home page takeover for gift cards may have occurred on Christmas day in the past, GiftNow is hearing that some businesses are considering running their digital marketing efforts up to two weeks in advance. Again, the goal is to offer an alternative to shoppers whose wishlists may be out of stock. 
According to a survey by coupon website RetailMeNot, gift cards rank in second place in the top shopping categories for 2021 behind apparel, with 54% of holiday shoppers planning to purchase a gift card. They are also a big draw for shoppers aged 65 and above (75% of that demographic plan to purchase them) and 55 to 64 year-olds (64%). The figures dip to 50% for 35 to 44 year-olds and 44% for those aged 25 to 34.
Sales for certain types of gift cards are outpacing others. "The trend we are seeing is in multi-brand gift cards, which are ahead of the overall category," said Theresa McEndree, global head of marketing at Blackhawk Network, a prepaid, gift card and payments provider that works with Amazon, Apple and Nordstrom, among other retailers. These include gift cards that bundle together brands for a special occasion, like graduation, or target a specific demographic. A "gaming and grub" gift card, for instance, combines restaurants and retailers such as Gamestop, Xbox, Domino's and Grubhub.
"Consumers love choice," McEndree explained. "Nobody wants to give a bad gift. Nobody wants to fake it when they receive a gift they don't like and nobody wants to deal with a return." 
A major stream of growth for digital gifting providers is the direct-to-consumer segment, where brands now have more platforms through which to target shoppers. During the early days of the pandemic, Facebook launched a digital gift card button for businesses on its main platform and Instagram. This was facilitated through a partnership with digital voucher and fintech companies including Sumup, Ecwid and Voucher Cart.
Meanwhile, GiftNow has inked a number of deals since the pandemic struck to help power digital gifting online for retailers. Its recent partners include global florists FTD, equestrian brand Dover Saddlery and Crocs, which offers customers the chance to choose from a series of gift card animations and record a video message using their device's camera. 
"Ninety-eight percent of retailers don't believe they have a mature gifting strategy," said ​​John Grech, chief commercial officer at GiftNow. "We're seeing a heavy bias toward DTC in terms of where growth is coming from."
More recently, a Shopify app called Govalo has enabled businesses to add more gift card options to their digital storefronts. For a monthly fee, merchants can create gift cards for a range of special occasions and holidays that shoppers can then send directly to their chosen recipients with personalized messages. 
The app can also prompt a customer to buy a gift card when a product they want is out of stock. Several DTC companies are utilizing Govalo including New York-based clothing label Pirouette, CBD brand House of Wise, and 93 brand, a maker of jiu jitsu apparel. 
It's no coincidence that the app launched at the start of October. "We all know the supply chain is really grim," said Kelly Vaughn, a co-founder of Govalo. "Big-box stores can charter boats and planes to get the inventory they need, but SMBs are getting left behind. We want to make sure they can compete."