Once a reliable event, back-to-school shopping is about to dramatically change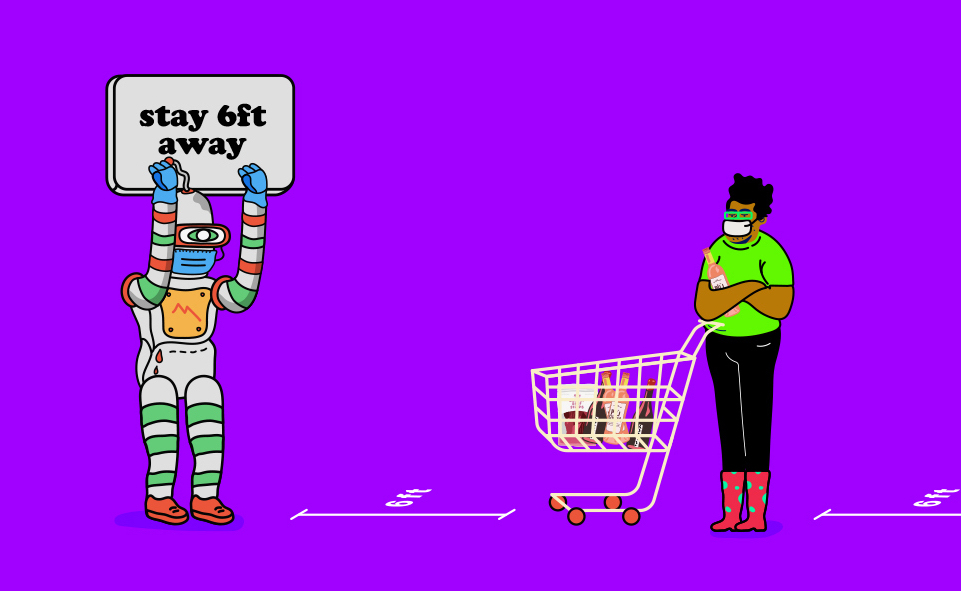 Back-to-school shopping is an important time of year for retailers — but the annual shopping event is in for a huge change.
This year's back-to-school shopping season, which typically kicks off around the end of July, will be challenging for retailers for a few reasons. One, it's likely that more back-to-school shoppers will shop online instead of in-store, due to concerns about contracting the coronavirus in retail stores. Deloitte surveyed 1,200 parents for its annual back-to-school report, and respondents for this year's report said that they planned to do 37% of their shopping online, up from 29%. Meanwhile, the amount of shopping they plan to do in stores decreased from 56% last year to 43% this year. And, what will be on parents' back-to-school list will likely depend upon whether or not their children are back in the classroom, a decision that schools may not make for another month or two.
As a result, retailers are making changes to their back-to-school strategies. Hand sanitizer, masks, computers, and at-home desks for are likely to be in a lot higher demand this year, depending on whether or not kids end up going back to the classroom. More shopping online means that retailers are going to have to revamp their marketing strategies and figure out how to get those online shoppers to spend more money with them, instead of just going to wherever they can get the best price for a particular item.
How well retailers navigate the back-to-school shopping season could make or break efforts to get their sales back to pre-coronavirus levels; back-to-school shoppers spend a lot of money. According to a National Retail Federation survey last year, families with children in elementary school and/or high school were planning on spending an average of $696.70 during the back-to-school season. It's also one of the few shopping holidays where most of the shopping is still done in-store. But, that's likely to change due to the coronavirus.
Many unknowns
In order to cater to shoppers, retailers who are already promote back-to-school sales on their homepage, like Walmart and Kohl's are including on their back-to-school lists all the different ways that customers can order items from them, like through curbside pickup, standard online shipping or contactless payment in-store. Retailers also have to prepare for the fact that certain items may be in more-demand this year compared to the typical back-to-school shopping season. According to Deloitte's survey, shoppers are preparing to spend $316 this year on electronics and digital, up 4% from last year.
"The biggest challenge is that if I am in marketing right now for a retailer, I am getting two pieces of creative together," said Reid Greenberg, executive vice president at Kantar Consulting." One if we are allowed to go back to the classrooms, here is what it looks like, and if we are destined to repeat the first half of the year, on Zoom, here is what that looks like.
Back-to-school season has traditionally been dominated by big-box retailers like Target and Walmart, where parents can pick up clothes and school supplies for their kids in one shopping trip. But back-to-school shopping season is an important time for department stores like JC Penney and Kohl's, as well as for office supply stores like Office Depot and Staples. According to NRF's survey last year, 53% and 32% shoppers said they planned to do some back-to-school shopping at department stores and office supply stores respectively. And, as more shopping has moved online, Amazon has also become an increasingly popular back-to-school destination.
New marketing tactics 
As more back-to-school shopping moves online, that means that brick-and-mortar retailers also will have to move their back-to-school marketing dollars away from driving customers to their store, and instead driving customers to their website. Those online shoppers will also likely have different shopping habits, said DeAnn Campbell, vice president of retail strategy and insights at Harbor Retail.
"Online shopping really favors that promotional purchase. People focus in on price, and go to wherever they can find the best price," said Campbell. "The fact that more of these buyers tend to buy based on promotions, you are going to see a tremendous erosion in your products' margin, you are going to sell roughly the same amount of stuff, but it is going to be the cheaper."
That also means that retailers won't have the ability to upsell as many customers in store, to encourage them to tack on additional purchases so that they won't have to make an additional shopping trip for sneakers or books. But, there are certain ways that retailers can still seek to improve the margins on back-to-school orders that are started online.
"This is a back-to-school season that is going to be Chromebook-led," said Andrew Lipsman, e-commerce analyst at eMarketer, citing the fact that more students are going to need laptops if they won't be going back to a physical classroom. "As a retailer, I would be looking at how could I get those big purchases." That puts retailers who carry electronics — like Target and Walmart, as well as Best Buy, in a better position to win those purchases. Retailers can also improve margins on these orders by encouraging more customers to use buy online pickup in-store, or curbside pickup, to fulfill these orders.
The other big question mark remaining around back-to-school season is when parents will start to do most of their shopping. Some parents still don't know yet whether or not their kids will be back in the classroom, and as such may not be ready to kick off back to school shopping at the end of July, when sales have traditionally started.
"Creating supply lists and getting everyone ready for school — that is taking a back seat to figure out schedules," said Lipsman.