'Pandemonium': Retailers are already riddled with out-of-stock products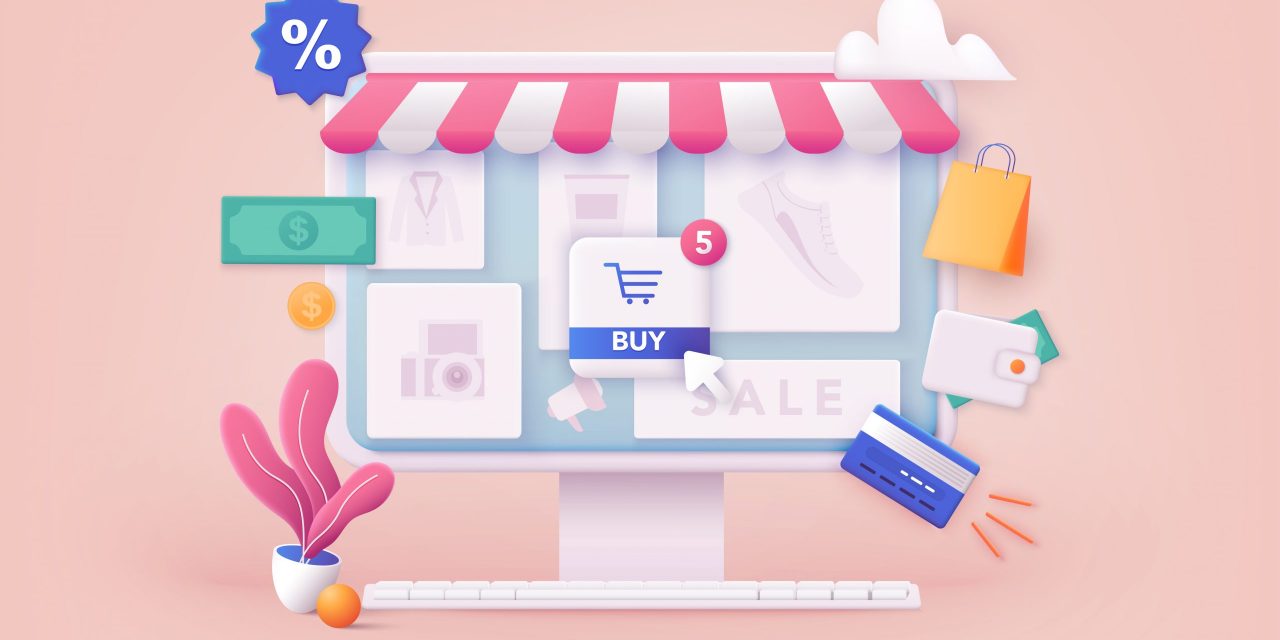 Out-of-stock notices are already blanketing retail websites, and categories like apparel seem to be the hardest hit.
Ongoing supply chain challenges have sparked widespread fears of shortages ahead of the holiday season. To ensure their products don't run out of stock, retailers have done everything from charter their own container ships to pay the premium to have their products shipped by air cargo.
Stockout notices are already blanketing retail websites at higher levels than last year. According to a new report from Adobe, out-of-stock messages on online stores in July 2021 were up 172% compared to January 2020. That offers a glimpse into how well-documented supply chain challenges are already translating into stockout notices — not just of a few specific product types but across entire categories. According to the report, the categories seeing the highest out-of-stock rates are those that depend on customization and variation, including apparel and baby products.
The out-of-stock signals, said Taylor Schreiner, director of Adobe Digital Insights, the company's research arm, have "gone up by about four to five times over the course of the pandemic and stayed there." As we move into the holidays, he said, "it's possible that we're going to see 6 and 7 times 2019 levels of out-of-stock signals going to consumers."
The Adobe study has some limitations: it measures only when a product is listed as out of stock after being added to a customer's online shopping cart, and does not track cases where "add to cart" on a listing is disabled or where the listing is pulled from the site entirely. If anything, Schreiner said, the study is underestimating out-of-stock rates.
The current state of out-of-stocks
While there are certain types of products that might be entirely unavailable — the board game maker Ravensburger, for instance, said in September that it would not sell more tabletop games for the foreseeable future, and some publishers are running out of copies of specific book titles — the report suggests stockouts might generally look more like a patchwork. Apparel brands will run out of a number of colors and sizes for a given outfit, for instance.
Adobe found that stockouts are at their highest in apparel, followed by (in order) sporting goods, baby products, electronics and pet products. Although those out-of-stock rates are elevated far beyond pre-pandemic levels across the board, some of those categories with high out-of-stock rates are not surprising. Apparel, he said, has always long tended to have out-of-stock items. "Apparel is particularly tricky because every item has so many different attributes," he said.
Nike, for instance, has struggled with supply since two of its major manufacturers in Vietnam stopped making products in July because of local lockdowns. Supreme, meanwhile, has had 30% less inventory on its product drops than before the pandemic.
Schreiner said that the high out-of-stock rate of electronics was more surprising. "Electronics had never been one of our top out of stock categories prior to the pandemic," he said, citing the ongoing chip shortage as one reason for the below-normal in-stock numbers. Gaming consoles in particular have been in short supply all year, and chipmakers expect those shortages to last throughout 2022.
But more than just being out of stock, he said that the pricing of electronics is changing — potentially masking what would have otherwise been an even higher out-of-stock rate. "Normally we would expect electronics cheaper this time of year," he said, but "now they're flat."
Not just holiday items
Meanwhile, last week, the research firm IRI released a report on stockouts that involve Thanksgiving, which might offer a glimpse into what stock levels will look like for the end-of-year reports. IRI found that many Thanksgiving food products are already below where they were last year. In-stock rates for whipped toppings, liquid gravy and frozen pastry shells are currently between 5% and 11% lower than the same time last year.
Many other, more perennial products are seeing their in-stock rates slide compared to last year, too. According to IRI, paper towels have an in-stock rate of around 10.2 percentage points below the same period last year; breakfast foods are in-stock 9.9% less than they were last year, energy drinks 6.6% less and diapers 5.3% less.
Steve Rowen, managing partner at the firm Retail Systems Research, said that the biggest difference between stockouts this year versus last year is that this year's stockouts are "pandemonium." Although last year the shortages often corresponded to lockdown-era shifts in buying patterns — gym equipment was hard to find because people stopped going to gyms, for instance — now "there doesn't seem to be a lot of rhyme or reason for it," he said, pointing to the fact that everything from cars to hot tubs to oat milk are facing shortages. "Every day we get to be surprised about what's going to be out of stock next," he said.
If there is one commonality among the shortages, it's location. If products are coming from North America, instead of traveling longer distances from Asia, their chances of staying on the shelves are higher. Instead of just looking at product categories, "to me the safer answer becomes, where was the product sourced?" he said.