Party time means big business for some retailers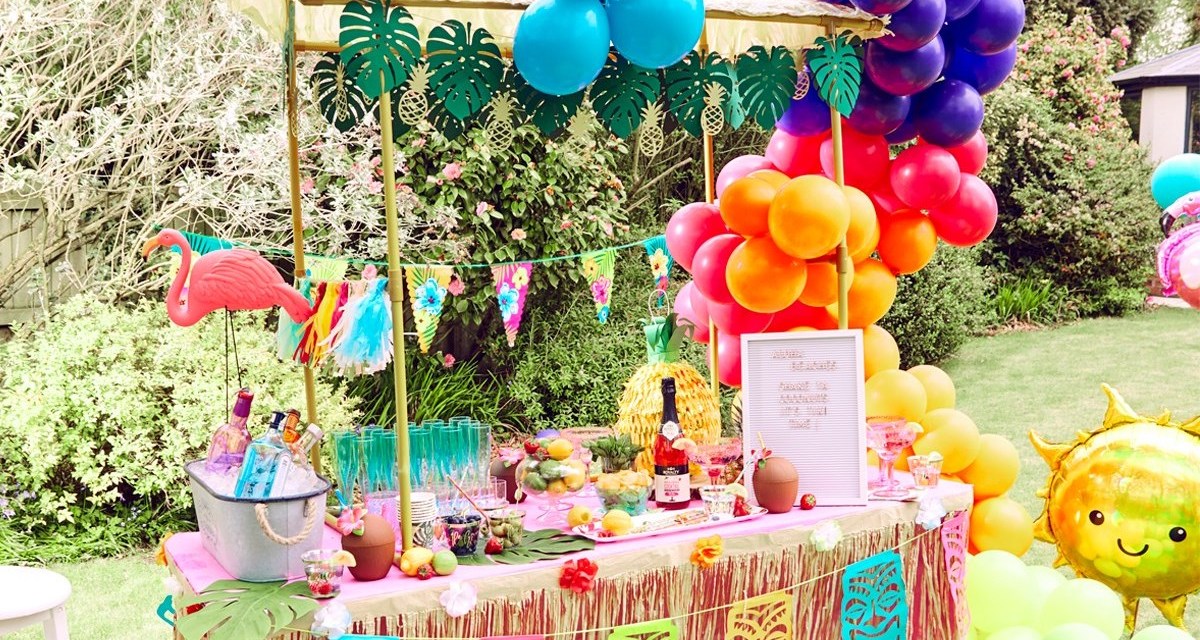 Party Delights
There's revenue in revelry. 
Celebrations are in full swing as lockdowns recede into the rearview (for now, at least) — amounting to big business for certain retailers. People are changing out of sweat pants and into party attire, fancy dress costumes are getting snapped up online, seasonal ornaments are going up even earlier and the hard stuff is flowing. 
Halloween was an early indicator that people are ready to party. Retailers ranging from decor brands to candy companies have recently reported sales figures that are nearing or surpassing pre-pandemic revenue levels. Now, other retailers are preparing to cash in on pent-up party demand ahead of Christmas and New Year's, by stocking up on decor and other party favors.
Party City in August reported revenue of $535.7 million in its second quarter, about 5% shy of its pre-pandemic showing in 2019 and up over 110% from 2020. In a sign that the market is heating up, the company in September announced plans to recruit 17,000 staff, offering flexible hours and competitive wages to overcome broader labor shortages. 
The sudden hiring spree was in preparation of a Halloween blowout. The National Retail Federation predicted this Halloween would be a record-breaker. That forecast turned out to be right based on the cheers let out by Hershey's, toymaker Jakk's and U.K.-based Party Delights. The three companies saw rising sales as kids and adults donned increasingly esoteric costumes and stocked up on treats. 
Hershey's on its third-quarter earnings call said this Halloween season was its biggest ever, with strong double-digit growth. Toy brand Jakk's said it saw solid business in its costume department. Sales rose to $64 million, up 16% compared to its third-quarter earnings last year. Online was a highlight with annual buys up more than 30% during the period. 
Across the pond in the U.K., Party Delights said sales are up 35% this year compared to 2019. The e-commerce retailer just witnessed its biggest Halloween ever in its 21-year history, managing director Claire Grasby told Modern Retail. Sales were higher than 2018 and 2019 combined, she added. 
"If anything, the party mood has ramped up after lockdowns," Grasby said. "Despite the pandemic, people are going online and looking for reasons to celebrate." Those celebrations are becoming more extravagant, she added. "We've even sold out of our larger decorations and animated props that cost £300 to £400," Grasby noted.
But, the festivities aren't just limited to Halloween. Macy's revealed in August that customers were purchasing "dressy apparel," fine jewelery and fragrances in its second quarter as they pampered up for social events.
For more proof of the party spirit, look at how much liquor is being consumed. This year, a majority of people plan on having a tipple at home during all occasions, according to an IWSR drinks analysis. Its data shows that sales of alcohol typically associated with special occasions — think pre-mixed cocktails, sparkling wine and craft beer — are up 13% to 15% from August 2020.
How long will the merrymaking last? According to Party Delights, its crystal ball suggests people are preparing for a stuffed Christmas and a New Year's Eve extravaganza. The company says customers are buying balloons, tableware and decorations earlier than usual. 
The uplift in Halloween sales started in mid-September, Grasby said, and people are snapping up Christmas items already. Etsy in its third-quarter earnings call also mentioned rising sales of seasonal home decor and ornaments as a catalyst for gross merchandise sales growth, which jumped 12% year-over-year. 
The party spirit is clearly contagious as even retailers that aren't normally associated with celebrations are jumping on the bandwagon. Expecting an early start to holiday shopping, DIY giant Lowe's recently began offering its largest selections of indoor and outdoor decorations, including more than 4,000 artificial Christmas trees. 
Grasby attributes the early preparations in part to consumer anxiety around product shortages. Ultimately, though, she claims it's a sign that people are just more invested in planning for special occasions.
"We're clearly a nation of party lovers," she exclaimed.