PepsiCo bets on energy drinks and low-sugar beverages as it evolves its portfolio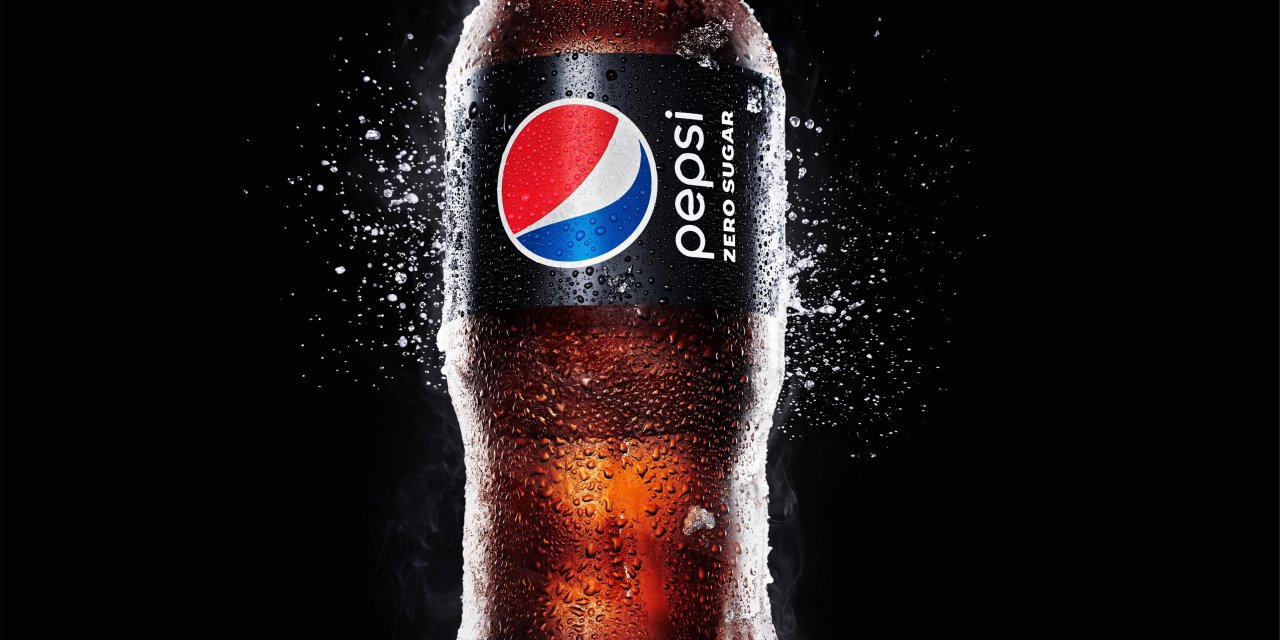 PepsiCo
PepsiCo's beverage portfolio continues to move away from its flagship soda business. 
Despite inflation impacting commodities' prices, the conglomerate said demand for its drinks and snacks remained strong in the past few months. PepsiCo.'s year-over-year net sales jumped by 5% to $20.23 billion. 
In its latest earnings report, the company reiterated its commitment to prioritizing low or non-sugar formulations, which it says is in response to the latest consumer preferences. Over the past few years, the CPG giant has reshuffled its portfolio to focus on healthier beverages, including sparkling water and energy drinks. According to the company, sales of non-sugar drinks are quickly outpacing PepsiCo's traditional soda segment. In turn, the company is turning its attention to growing three major subcategories within beverage: non or low-sugar, sports and energy drinks, along with ready-to-drink coffee.
It's a big undertaking for a conglomerate like PepsiCo that's become ubiquitous for soft drinks. In some cases, pivots from soda companies into new categories have fallen flat. Last year, for example, Coca-Cola discontinued its Coke Energy drink just 18 months after launching it due to lackluster sales. And last summer, PepsiCo offloaded its juice brands, Naked and Tropicana, due to declining sales.
But the nutritional shift is part of a multi-year strategy by PepsiCo to re-prioritize its entire beverage portfolio.
Low sugar drinks
On Tuesday's earnings call, PepsiCo CEO Ramon Laguarta called the non-sugar trend "unstoppable" within the wider beverage category. Among U.S. customers, Laguarta said that "in beverages, non-sugar is growing three times the speed of full sugar." He also noted that in more developed markets, like Western Europe, customers are pivoting quickly to non-sugar. "In the U.K., for example, the non-sugar segment in beverages is already almost above 80% of the market." 
It's why PepsiCo has rapidly introduced a zero-sugar version of all its drinks over the years, starting with Pepsi Max back in 2007. "Every brand has a non-sugar leg that is going to be the focus leg for the brand in the foreseeable future," he said. For example: Gatorade Zero, Mountain Dew Zero and so on. 
Laguarta also pointed to PepsiCo Frito-Lay's ongoing investment in R&D over the past few years — which includes sodium- and sugar-reduced recipes. He cited Gatorade Zero as an example. "That was a huge innovation. I think it's $1.5 billion [sales] in only three years, and expansive to the category and recruiting new consumers into the brand," Laguarta said. 
Going after beverage trends like wellness and seltzer
Indeed, the sports & energy brands — which include Gatorade, Rockstar Energy and Bang Energy — are now a big part of the parent company's growth trajectory. Rockstar, in particular, is a brand PepsiCo plans to scale through marketing and new SKUs going forward.
Functional and wellness-geared drinks are top of mind for the company, Laguarta said. This segment has been part of PepsiCo's departure from soft drinks for some time. The company acquired kombucha brand KeVita in 2016, which has since expanded into probiotic and sparkling tonics.
Another big pillar for the beverage business is ready-to-drink coffee, as part of a partnership with Starbucks. The company is adding more SKUs under the brand, such as double shot and triple shot espresso drinks.
In the past year, PepsiCo has also jumped on other micro-trends, such as the hard seltzer wave; PepsiCo-owned Mountain Dew launched an alcoholic zero-sugar version of its soda. Mountain Dew and RockStar Energy, in particular, have been big draws for young customers within PepsiCo's portfolio. The company is also investing heavily in up-and-coming brands via venture capital. A recent example was the backing of German-based hydration startup Air Up, which launched in the U.S. this summer. 
PepsiCo has also been trying to grow its sparkling water business through both acquisitions and in-house brand development. 
The company acquired at-home seltzer maker, SodaStream, in 2018 for $3.2 billion. Since then, the parent company has been marketing SodaStream and its products as a sustainability solution. That same year, PepsiCo launched its own flavored seltzer brand, Bubly, to capitalize on the rising popularity of sparkling water among young consumers. Elsewhere, the company has also been striking B-to-B artisan water partnerships. In 2017, PepsiCo entered an agreement with Norwegian premium water brand Voss, to distribute it across the U.S. restaurant channel.  
Elizabeth Ebert, CIO advisory partner for CPG, retail and logistics at Infosys Consulting, said that CPGs are having to adapt to trends faster than ever. 
"But it's a struggle for big conglomerates to offer both hyper-personalization while also scaling brands globally," she explained.
For example, PepsiCo sold off its juice business last year due to declining interest from consumers. At the time, Howard Telford, head of soft drinks at Euromonitor International, told Modern Retail that so-called healthier alternatives have taken market share away from sugar-filled, shelf-stable juices and fruit drinks. (It's worth noting that ready-to-drink lattes and sparkling tonics often have just as much, if not more, refined sugar as traditional soda.) 
Still, the illusion of wellness is on the side of trendy beverages. 
"They have to understand the customer's changing tastes, but at the same time know how fickle customers can be," Ebert said. One example of this is the alcoholic Mountain Dew launch last year, which Ebert said "may have been too late" given that the hard seltzer category is already oversaturated at this point.
Regardless of micro-trends, one thing is for certain: traditional sugary soda is out of fashion. According to IBIS World, soda consumption is estimated to decline at an annual rate of 0.8% over the next five years. 
"As much as Pepsi and Coke would love a scenario in which their flagship product comes back in favor, that's not the world we live in," said Ebert. "Unfortunately, that means they have to continue to evolve."