'A battle for the top of the funnel': Pinterest's long road to becoming a commerce platform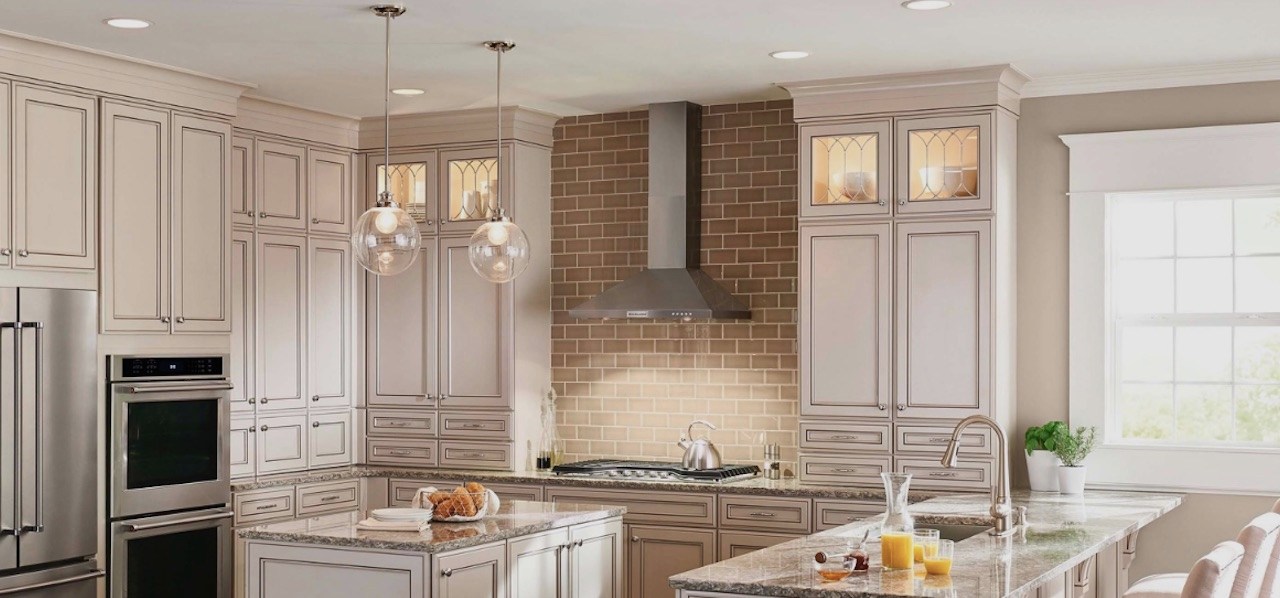 Pinterest's imminent IPO raises new questions about how big of a role the platform will play in the future of social commerce.
In its S-1, filed last Friday, Pinterest describes itself not as a social media company but as the "productivity tool for planning your dreams." Pinterest gives retailers a direct line of sight into what type of items their customers have just bought or are on the hunt for: wedding decorations, baby shower gifts, Instant Pots, and so on. 
It positions itself as the ultimate discovery tool, but in order to get people to go from pinning to purchasing, Pinterest will need better commerce tools — and to convince more advertisers that it's worthy of their time and budget.
Pinterest has struggled in the past to connect the dots of what people were pinning to what they could be buying. Initially helping people buy what they saw on Pinterest meant rolling out a buy button, and allowing advertisers to simply promote a Pin that their product was featured in higher up in a user's feed. But to become a critical search, discovery and shopping tool for brands and retailers, Pinterest has evolved its monetization strategy far beyond the buy button, adding new ad units over the past couple of years and building new technologies like Pincodes and visual search tools.
And as Pinterest has taken baby steps towards encouraging commerce transactions, its most notable competitor Instagram is taking leaps, most recently with the launch of Instagram checkout. The more transactional data Instagram gathers, the more it risks upending Pinterest's unique position in being the platform that knows the most about customer intent.
"There's going to be a battle for the top of the [purchasing] funnel," Apu Gupta, CEO of visual commerce platform of Curalate, said, referencing Instagram checkout and Google's foray into shoppable ads. "I don't think anybody's got a lock on this yet."
Beyond the buy button
One of the biggest value propositions in retailers for Pinterest lies in creating as seamless of an experience possible for users to find something they like on Pinterest and go buy it. And while Pinterest hasn't yet perfected the format for doing so — neither have any of its competitors.

Pinterest first launched Buyable Pins in 2015, which allowed customers to buy products without ever leaving the site. But, the company phased out Buyable Pins in the fall for redesigned Product Pins. As part of the redesign, Pinterest enabled dynamic pricing information, as well as a notification when an item is out of stock — pieces of information that Pinterest's head of shopping product, Tim Weingarten, said the company had found most important in creating a seamless shopping experience for customers.

"When I click on the product, I want to land on the product page of the retailer to buy it — I don't want to go to the retailer's home page, or a category page, or an out-of-stock product [page] and be disappointed and frustrated," Weingarten said in October. In March, Pinterest also made announced that retailers could upload their product catalogs to Pinterest, allowing them to create Product Pins with up-to-date information more quickly.
Andrew Lipsman, an e-commerce analyst for eMarketer said that the evolution of Pinterest's commerce feature is indicative of how the idea of social commerce has evolved — namely, that it's no longer enough to slap a "buy" button on an Instagram or Pinterest image.

"One of the challenges I think is that shopping is not a very linear process for most people," Lipsman said. "Being able to push useful information, like there's a price drop or this is available nearby — those are all things that can move you closer to purchase."
In launching Instagram Checkout, Instagram is essentially trying what Pinterest has already failed at — enabling a seamless in-app purchasing experience. But, Instagram has the advantage of having a much higher number of daily active users, and being a bigger advertising channel for many retailers. If Instagram Checkout starts to gain significant traction, it could doom Pinterest's further ambition in commerce.
Ads show promise, but have less reach
In order to convince retailers that its platform is the future of social commerce, Pinterest is also going to have to convince them to spend more of their advertising dollars on there.
Pinterest has been criticized in the past for being slow to monetize. it didn't launch advertisements until four years ago, and as a result, has had far fewer targeting options and ad formats than the platform it was most often compared to at the height of its hype cycle, Facebook, which has had an ads unit since 2007. It also has far fewer monthly active users — 250 million — compared to Facebook's 2.3 billion MAUs. That's given Pinterest two significant strikes it's had to make up for as it has tried to convince retailers to advertise more on its platform.

"Typically the traffic a retailer gets from Pinterest might convert at twice the rate of other social platforms, but the amount of traffic a retailer gets from Pinterest is usually less than 1 percent of the retailer's total traffic," Jason Goldberg, chief commerce officer for Publicis said. "So they have earned the right to be part of the marketing mix, but are usually not the priority."

So, in the lead up to its IPO, Pinterest has tried to court more advertisers with the launch of new ad formats, like video, as well as more ad targeting options. Brandon Doyle, the founder of digital agency Wallaroo Media, said that he estimates that the number of available ad formats on Pinterest have increased from four or five to around 20 over the past year. In particular, Pinterest's made a bigger push into video ads over the past two years, having released a new bigger video ad format most recently in June.
There are a few headwinds working in Pinterest's favor. For one, direct-to-consumer brands, which have historically relied on Facebook and Instagram advertising, are looking to advertise on other channels as the cost of Facebook and Instagram ads rise. In fact, this is a demographic that Pinterest said in its S-1 that it's starting to build more self-serve advertising tools for.
Additionally, one of the biggest value propositions for Pinterest has yet to be unlocked — helping advertisers identify where exactly users are in the research phase of their shopping journey. Shannon Versaggi, vice president of targeted marketing for Lowe's, said this is one challenge the home improvement retailer is trying to solve right now. She said that they're testing predictive modeling to try and identify when a Pinterest user might be in the market for new products — a more obvious example being if they've bought a new sink, that means they'll want to see other products on Pinterest to complete a bathroom renovation.
An even bigger challenge is reaching Pinterest users when they're just starting to research products. Gupta gave the example of a user who might create a "dream house" board on Pinterest, but is still years away from buying a house. Pinterest acknowledged in its S-1 filing that "many existing advertiser tools that measure the effectiveness of advertising do not account for the role of advertising early in a user's decision-making process." But if Pinterest can prove to advertisers that it can help them target users early in their decision-making process, it could help them win a lot of business.
"We love Pinterest ads right now. No privacy issues, no scandals. Brands feel good about advertising there. And the auction isn't as competitive so the costs are usually cheaper. For e-commerce brands particularly, especially their demographic is female-focused, it's a no-brainer," Doyle said.

Sean Barrett, senior vice president of advertising and marketing for grocery chain Albertsons, also praised Pinterest, saying that the "ad spend results that we've been getting in Pinterest are among some of the top we're seeing in our digital media," though he declined to say how much of their marketing budget is spent on Pinterest.

Pushing forward ad technology
Pinterest has also been a leader in experimenting with some of the edge cases of social commerce — most notably visual search. Pinterest introduced its first visual search tool, Lens, in 2017, that allowed users to point their phone at an object, and return images of objects that Pinterest thinks are similar to the one they're searching for. Last year, Pinterest said that users conducted 600 million visual searches through Lens every month.
Visual search isn't likely to become an everyday habit for shoppers, but it helps Pinterest gather data that it in turn can use to make better product recommendations.
Pinterest has also been experimenting for the past couple of years in using visual search tools to connect online and offline purchasing behavior. Barrett said that Albertson's has been testing Pincodes, Pinterest's two-year-old QR-code like-feature since last summer. When a customer points their phone at a Pincode, which are displayed in the meat and seafood aisles at some of Albertson's grocery stores, they'll be directed to recipe suggestions on Pinterest.
"We find that it's a little bit more natural for the shopper [than a QR code]," Barrett said. "They're already very comfortable with Pinterest as a place to find recipes and meal inspiration seeing that on our shelf tags and on our displays is a very immediate recognition for them."

Further cementing its discovery ambitions, Pinterest announced last week that it hired Jeremy King, Walmart's CTO, as its head of engineering.

"Throughout my career, I've been dedicated to growing teams and building products that help people connect positive online experiences to the offline," King said in a statement at the time. "I'm excited to continue that work with Pinterest as they redefine what's possible in discovery by bringing together technologies like computer vision with everyday searches for inspiration, to have a real impact on a quarter billion people's lives."
—
Sign up for the Modern Retail Briefing to get retail news, analysis and insight delivered to your inbox every morning.