Poshmark launches a home decor vertical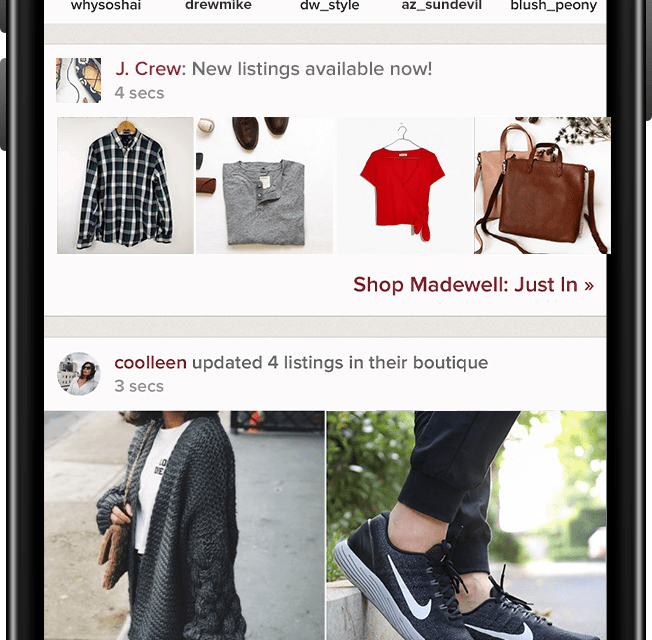 Resale site Poshmark announced today that it will now allow its users to buy and sell a variety of home goods like candles, pillows and wall art. It's the first time that the company has expanded beyond clothing and beauty.
The news comes just three months after Rent the Runway announced that it is partnering with West Elm to rent bedding, throw pillows and blankets. Ikea also announced earlier this year that it would start testing furniture rental. Some of Poshmark's most notable competitors in resale, like Tradesy and ThredUp so far have not touched home decor, but The RealReal, which sells and buys used designer goods, carries home decor as well as furniture on its site. According to ThredUp's annual report on the resale market, Gen Z is the generation that's most interested in buying apparel and accessories secondhand. So, as more members of this generation near the home buying and renting age, other resellers could follow Poshmark into the home goods market. 
Poshmark positioned its news similarly to Rent the Runway's: Now that both companies have built the platforms and tech infrastructure necessary to respectively support resale and rental at scale, they want to get into more product categories. CEO and founder Manish Chandra told CNBC that "our vision is to become the social commerce platform of choice." Poshmark describes itself as a social commerce platform because it allows buyers and sellers to create their own profiles, that other users can follow to get notified about new listings.
The company set the foundation for the move into home goods last year, when it started separating different categories of clothing, like men's and women's, into distinct sections on its app, calling them Posh Markets. Chandra told Glossy at the time that the redesign would position Poshmark for "massive growth, allowing social commerce to penetrate all areas of e-commerce." Poshmark did close to $150 million in revenue last year, according to the Wall Street Journal, and is reportedly looking at an IPO in the fall. 
But, these companies face a big limitation as they expand into home goods: big-ticket items like furniture are also the most expensive to ship. Chandra told CNBC that Poshmark is still figuring out how the company could cost effectively help ship heavier items from a seller to a buyer. It's a challenge that's faced by every company in the home decor space: from online-only sellers Wayfair and Amazon, to new DTC brands like Burrow and Article.