'Preparing for the worst and hoping for the best': How grocers are preparing for the holidays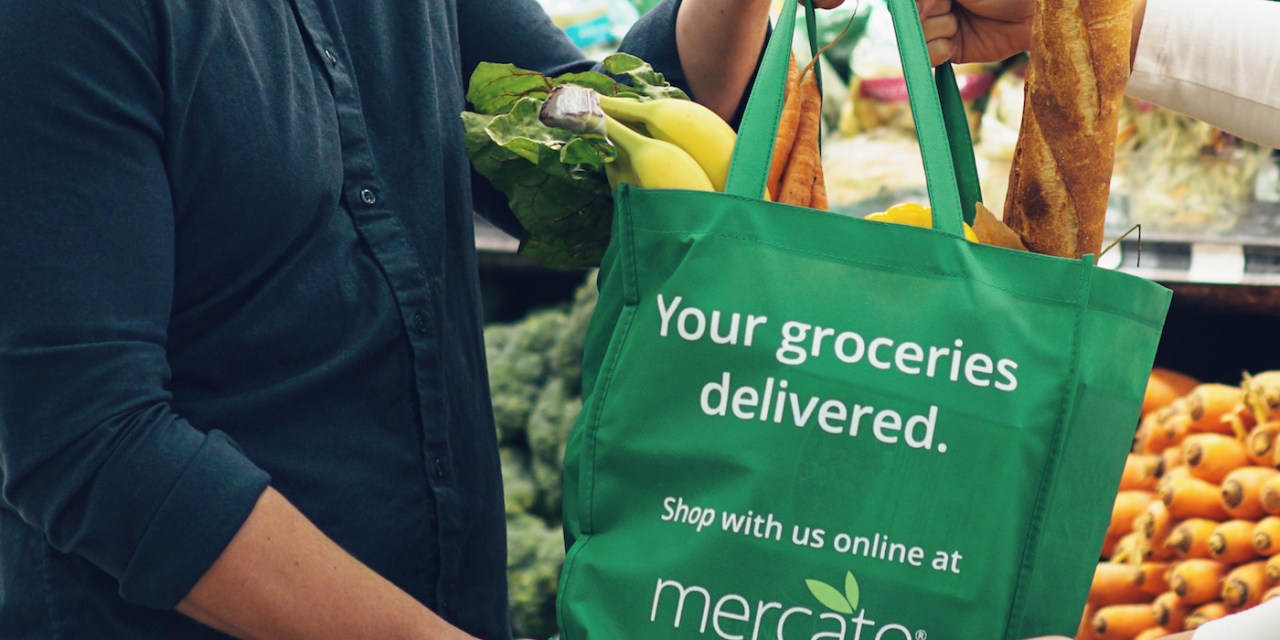 Retailers across all sectors are having to rethink how they approach the holidays — and grocers are no exception.
The challenge they face is two-fold: grocers may not have Black Friday crowds to contend with, but they are still preparing for an uptick in demand for grocery delivery, as coronavirus cases rise in the U.S. And, they're anticipating that certain items like baking supplies and smaller turkeys will be in demand, as people spend more time at home and have holiday gatherings.
To prepare for the holidays, grocers are continuing to hire more workers, to ensure that they can fill online grocery orders faster. Kroger, for example has hired more than 100,000 workers since the spring. Grocers are also trying to encourage shoppers to order items for their holiday meals further in advance, to ensure they get what they want ahead of their Thanksgiving dinners. Costco already starting taking orders for a Thanksgiving meal for eight — which is now sold out according to the company's website.
What's driving all of these moves is the fact that grocers don't want to be caught flat footed as they did in the spring — when some products like toilet paper and Clorox wipes were sold out for days, and some shoppers had to wait days to get an online grocery delivery spot. It remains to be seen whether or not grocers will experience the same rush of shoppers as they did in the spring.
"I think the grocers are probably preparing for the worst and hoping for the best," said Pamela Goodfellow, director of retail insights at Kantar Consulting.
Preparing for a digital onslaught
Demand for online grocery peaked in June, before subsequently falling as stay at home orders and restrictions on businesses were lifted, according to consulting firm Brick Meets Click. However, more households are still using grocery pickup and delivery services this year than they did during this same period last year — an estimated 37.5 million in August 2020 compared to 21.4 million in August 2019. Grocers are anticipating that at least some of the customers who started using grocery delivery services for the first time in the spring will stick with the services even after the coronavirus pandemic.
"From January through March we saw new customer traffic to the FreshDirect website surge 800%. Order size and frequency frequency ballooned as customers began to eat every meal at home, FreshDirect chief merchandising officer Scott Crawford said in an email to Modern Retail. Though FreshDirect is no longer seeing that same surge in grocery orders, he said the company is still expecting that year-over-year, FreshDirect will see a 50% increase in new customers.
That's why many grocers are willing to make more costly investments like website upgrades, hiring tens of thousands of more workers and building out micro-fulfillment centers (though many of those won't open for one or two more years) in order to support the demand for online grocery going forward. "The demand for grocery delivery was very high [in the spring] and the infrastructure to support it was just unprepared," said Bryan Gildenberg, svp of comemrce at Omnicom Consulting Group.
In addition to Kroger, grocers and delivery platforms like Shipt, Instacart and Albertsons have also gone on hiring sprees, hiring 100,000, 300,000 and 30,000 workers respectively since the start of the pandemic.
But getting more manpower is only half the battle — companies also have to make sure their websites can handle the uptick in demand. A Kroger spokesperson said in an email to Modern Retail that in order to accommodate more online grocery orders, the company has added more time slots for pickup and delivery customers nationwide, though she declined to say how many more time slots Kroger stores have added. Meanwhile, Stephenie Landry, Amazon's vice president of grocery, told Vox's Recode in October that the company was adding a new feature to its website and apps where customers could be notified when there are new delivery slots available, if they go to make a grocery delivery order and there's no availability for them to place one.
Having the right stock
The last step, in order order for companies to ensure that online grocery runs smoothly during the holidays, is to stock up on the products consumers will want the most — and ensure they get them in time. FreshDirect's Crawford wrote that the company is anticipating that people will be having smaller Thanksgiving gatherings this year than last
"Each of our most popular sides are available in small and large sizes to accommodate any size gathering," he said. "Our butchers and chefs are also preparing smaller parts and marinated options. We're expecting much stronger demand in our fresh turkey breasts and tenderloins, which we carry year round, as well as the bone-in breasts we buy for the holidays." Kroger and Walmart have also said that they will be carrying more smaller turkeys this year. In addition, Crawford said that FreshDirect would be carrying more canned pumpkin and spices as the company anticipates people will spend more time baking during the holidays, as they did in the spring during stay at home orders.
After the holiday rush, grocers will still have to contend with how to make grocery delivery more cost-effective and more efficient over the long run. One of the biggest investments that grocers are making in order to achieve this is building out more micro-fulfillment centers — though many of them won't be open in time for the holidays. Albertsons announced in September to expand a pilot with Takeoff Technologies, and open a series of new micro-fulfillment centers this year and next.
"I think the trend you are seeing next year will be about automating and working on efficiency, continuing to make sure they can hit orders at the right time," said Goodfellow.