Rakuten ramps up logistical investments in Japan to fend off Amazon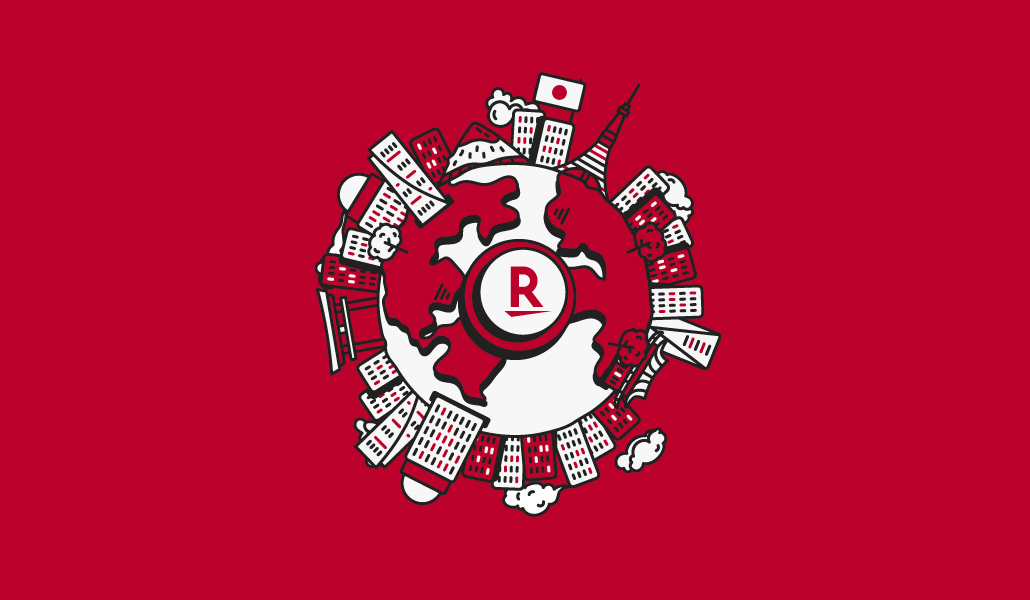 This is part of a Modern Retail editorial package focusing on the vast world of e-commerce platforms outside of the United States. You can find the rest of our coverage here. 
For years, Rakuten was the go-to third-party marketplace for Japanese shoppers looking to buy anything from electronics to tennis shoes online.
But then, in a dynamic that's played out in other countries around the world, Rakuten found itself on the defensive as Amazon started making greater inroads in Japan.
Now Amazon, not Rakuten, is the bigger e-commerce player in Japan, by some estimates. According to Euromonitor, Amazon was responsible for 25.7% of e-commerce sales in Japan last year; just 12.6% went to Rakuten. It's a reversal from 2015, when Amazon and Rakuten were nearly tied in terms of e-commerce market share in Japan.
As a result, Rakuten is trying to play catch-up with Amazon by investing more in logistics, as well as services beyond e-commerce, like banking and mobile phone service. In order to fund this expansion, Rakuten has been on the hunt for new strategic investors. Last month, Japan's postal service announced that it would take a 8.32% stake in Rakuten, for roughly $1.37 billion dollars. In exchange, Japan Post and Rakuten would build an unspecified number of shared logistics centers, as well as shared pick-up and delivery stations. Rakuten will also place base stations for its Rakuten Mobile business on the roof tops of more than 500 post offices around the country, in order to improve coverage.
The question is whether this will be enough to fend off Amazon from gaining further marketshare in e-commerce. Rakuten remains a formidable player in Japan — its revenue in 2020 was 1.46 trillion yen ($13.8 billion), up 15.2% year-over-year. But how big of a role e-commerce plays in Rakuten's future depends on how successful it is at regaining some of the market share captured by Amazon.
How Rakuten and Amazon stack up
There's a few key differences between Rakuten's marketplace, which first launched in 1997, versus Amazon's, which opened in Japan in 2000.
For one, Rakuten's marketplace consists entirely of third-party sellers — it does not sell its own private label products. Secondly, Rakuten gives merchants full control over the company's storefront — there's not a strict layout that brands have to follow for their Rakuten storefront in terms of where images fall on the page or how product pages have to look. As a result, Rakuten counts bigger brands like Nike, Champion and Nestle among its merchants.
Historically, brands that sell on Rakuten have also been responsible for fulfilling and shipping orders themselves. But in recent years, Rakuten has started to build out more fulfillment services for brands. Rakuten has not disclosed how many merchants use its fulfillment service, called Rakuten Super Logistics, only that the number of merchants using it has increased has increased approximately 9x between August 2018 and August 2020. Rakuten also launched an express delivery service in 2018.
Meanwhile, Amazon's pitch to brands in Japan is the ease of set up, said John Cant, founder of Amazon agency Rising Sun Commerce, which helps international brands expands to Japan. In order to sell on Rakuten, companies either have to have an entity established in one of eight countries and regions, including the U.S. or U.K., or, they have to sign a contract with service partners approved by Rakuten. Amazon, meanwhile has no such requirement.
In 2018, Amazon hit $12 billion in e-commerce sales in Japan, according to the Financial Times, making it Amazon's second largest international market at the time, after Germany. Since then, however Amazon has not broken out its sales in Japan.
Rakuten has tried to make it easier in recent years for merchants to get set up on its site, for example announcing a new partnership with Shopify in April that allows U.S. Shopify merchants to set up a storefront on Rakuten through the Shopify admin panel.
Rakuten's expansion plans
"Rakuten was in the fortunate position where there were basically an e-commerce monopoly for a long time," said Danny Taing, founder of Bokksu, a subscription service for Japanese snacks, who also worked at Rakuten until 2012. "Their domestic e-commerce business was a huge cash cow for them to fund acquisitions, new ventures, and international expansion. "
Between 2013 and 2014, Rakuten announced 18 acquisitions. Some of these acquisitions — such as the purchases of messaging app Viber and video service Viki — were designed to help Rakuten expand into new services. Others were designed to bolster existing parts of Rakuten's business, such as the acquisition of rebates website Ebates for $1 billion, which Rakuten eventually integrated into its popular rewards program.
Not all of these investments have panned out. For years, international expansion was a big focus, with Rakuten launching marketplaces in the U.K., Spain, Brazil and numerous other countries over the course of 2012 to 2014. In 2010, Rakuten acquired Buy.com –eventually rebranding it as Rakuten U.S. — to expand its presence in the U.S.
In 2016, CEO Hiroshi Mikitani laid out a new vision, saying the company needed to focus on only its most profitable businesses with the highest potential for growth. As such, he shuttered many of these international marketplaces it had launched just a few years earlier. And in 2020, Rakuten also retreated in the U.S., shutting down its online storefront.
Outside of its e-commerce business, Rakuten's two biggest ventures are its online banking and credit card business and its mobile phone business. According to Taing, most banking in Japan is still done offline, and Rakuten was one of the first to embrace online banking. Over 21 million people use its Rakuten Credit Card, while the number of digital bank accounts created through Rakuten now tops 10 million. Though that's still only a small sliver of Japan's total population (126 million). Rakuten was the first lender to hit that milestone in Japan, according to the company.
Meanwhile, Rakuten's mobile phone businesses — which consists of both hardware and telecommunications infrastructure — is growing quickly, but at a cost. The mobile phone division reported a loss of 227 billion yen ($2.08 billion), while revenue overall was up 34.4% year-over-year. Rakuten's mobile business has struggled to turn a profit because of the significant investment required to build out its own carrier network — namely, that it has to install its own mobile base stations, or cell towers. The mobile phone division drove down the profitability of the rest of Rakuten, and the business as a whole lost 115.8 billion yen ($1.1 billion).
With the Japan Post partnership, the company's goal is multi-fold: one, the hope is that by partnering with Japan Post to build new mobile base stations. Rakuten can expand its mobile phone business more profitably. Second, by partnering with Japan Post on shared logistics centers, Rakuten aims to make faster deliveries to a wider swath of people. According to a spokesperson, Rakuten hopes to reach more customers in remote areas through the logistics centers it will build with Japan Post.
"It feels like [Rakuten] is playing catch-up," said Cant. "They are recognizing Amazon is taking more and more market share away from them."