Retailers are bracing for port delays to continue for months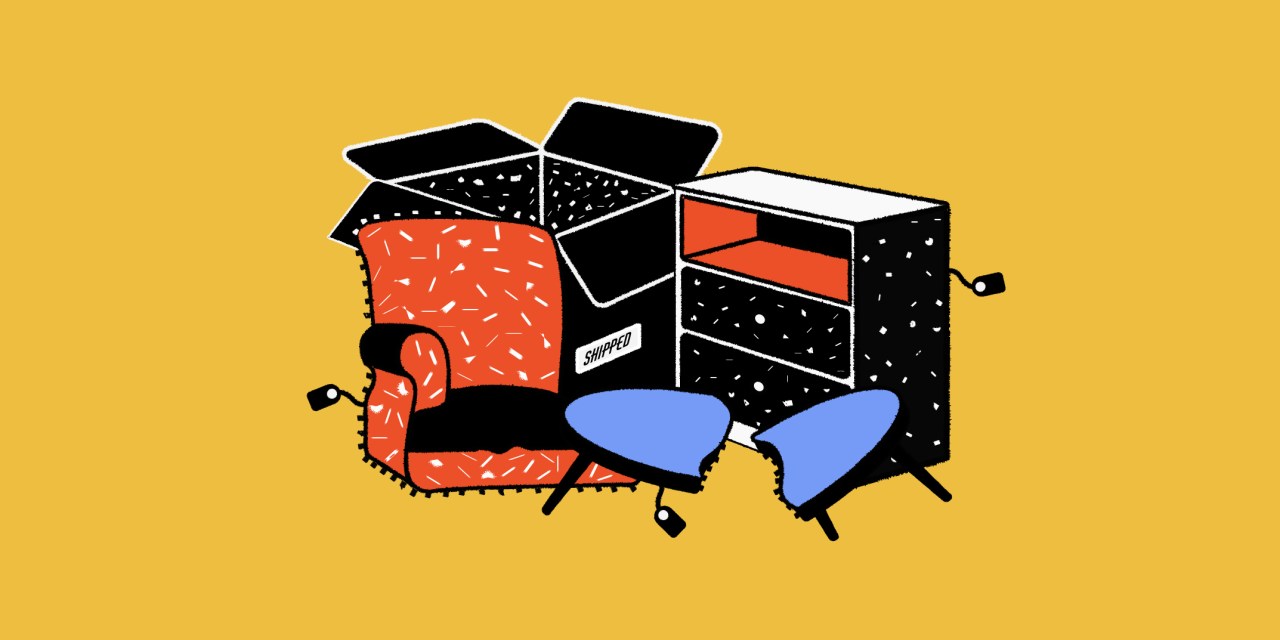 There's a long line of retailers waiting to get their products in from their overseas factories, and it's not expected to ease up anytime soon.
Multiple retail companies have cited congestion at West Coast ports — specifically in Los Angeles and Long Beach — as potential headwinds in their earnings calls over the past several weeks, and say it's an issue they anticipate won't get resolved for months. "With transit issues and at current levels of demand, we expect the industry to reach more normalized inventory levels by the summer of this year," Wayfair CEO Niraj Shah said during the company's fourth quarter earnings call at the end of February. "Peloton Bikes, Treads and accessories have been held at Port for upwards of five times longer than usual," Peloton CEO John Foley said in a February letter to shareholders.
Port of Los Angeles executive director Gene Seroka previously told Modern Retail's sibling site Glossy that during the second half of 2020, there was a 50% increase in shipments processed compared to the same time last year after imports virtually halted from February to May. Once retailers saw that some consumers were still willing to spend on certain items like home goods or electronics — particularly after the first round of stimulus checks in the spring they rushed to increase imports of these goods, particularly in time for the holidays, creating a backlog. Now, retailers are also starting to import more goods as they're expecting consumers to be in more of a buying spirit as the pandemic eases up thanks to increased vaccinations.
What that means is that port delays won't ease up overnight. Instead, retailers are bracing for the fact that congestions at ports will last months. As a result, they may also have to make costly investments to ensure products get into the hands of consumers of a timely manner, such as relying more on domestic suppliers or investing more in transporting goods via cargo planes.
"The November timeframe is when you started to see the real congestion issues starting to impact the ports, and it just seems to have gotten worse over the past couple of months," Jonathan Gold, the National Retail Federation's vice president of supply chain and customs policy, told Modern Retail. According to a forecast released by the NRF this week, the organization is projecting that the number of containers imported will be up 44.1% in March compared to the same time period last year, and that growth will slow down over the course of the year as import levels start to normalize.
That's created a multi-faceted problem: as the amount of imports have risen, demand for space on cargo ships has increased, so it's simply taking longer for retailers to find a ship that will get their products to the U.S.  Then, once they get to the ports, it's taking longer to unload them. While different companies are experiencing different wait times, an executive at one bicycle company told CNBC that it's now taking their products to ship 60 to 75 days by ocean freight, on average, while before the pandemic, it typically took 20 to 30 days.
Retailers are now considering a variety of alternative scenarios. Larger, publicly-traded retailers like Peloton are starting to rely more on cargo planes to get products into the U.S. But that's more expensive — Gold said that before the pandemic, air freight could be eight times more expensive than ocean freight, though the cost of importing items via ocean freight has also risen this year. Foley said in February that, in total, Peloton would be investing about $100 million more in expedited shipping methods.
For smaller brands that don't have millions to spend on air transport, they're having to rethink when to launch new products, or where to source materials from. Anastasia Bezrukova, founder of soon-to-launch beauty startup Minori, said her company is planning to launch in May but that port delays have led her to rethink where she will get her packaging from.
For example, Bezrukova initially planned to get the boxes that Minori's products will be shipped in — called shipping mailers —  from China. But Bezrukova wasn't able to get orders in before Chinese New Year in January and as a result, is now getting them from a domestic manufacturer because she was concerned the boxes wouldn't be ready in time for Minori's May launch, after she heard about some companies taking months to get products or materials from overseas.
"The cost is going to be double to triple the price it would be abroad," said Bezrukova. But, she added, "I don't want to delay the entire launch because of shipping mailers." At least for the next year, she said, "I think we need to source as much as possible domestically or at least consider Canada, Mexico and the U.S., or somewhere that doesn't rely on boat transportation.
That gets at what Gold said the ongoing port delays — and the coronavirus pandemic in general — has illuminated for many retailers.
"I think overall, the supply chain has really become front and center," said Gold. In particular, he went on, "making sure you have a diversified supply chain as part of your risk mitigation protocol."