Retailers are expanding online commissions beyond influencers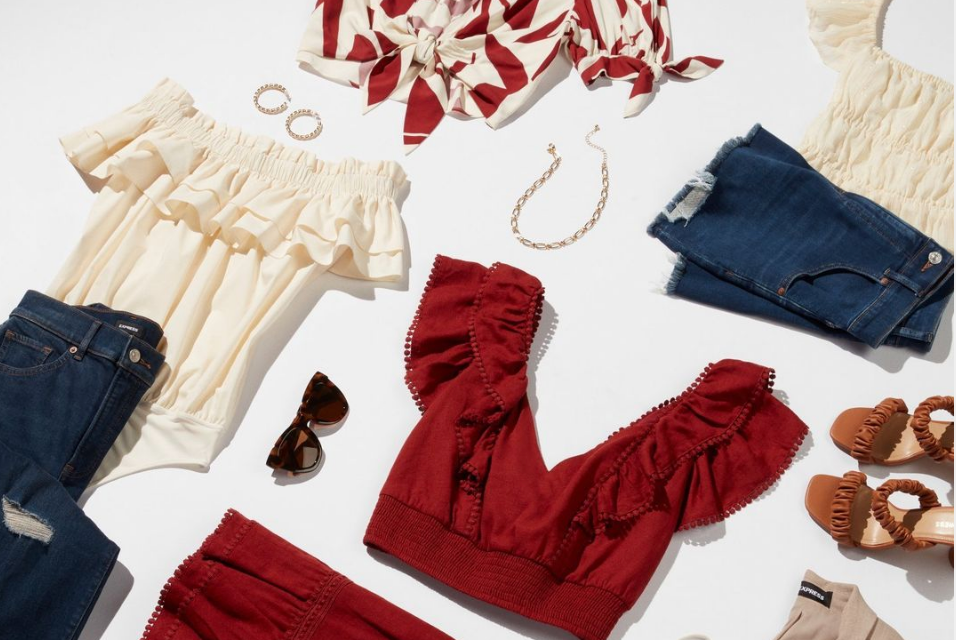 Retailers are opening up affiliate programs that will let regular people — not just big influencers — earn commissions on sales.
In a program announced last week, Express said it is accepting applications from its fans — dubbed Style Editors — who want to earn money hawking its products, essentially as a way to convert fans into independent salespeople. Express sets Style Editors up with virtual storefronts on the Express website, where they curate their favorite products. When people purchase products through the storefront, the Style Editors receive a commission. Express's brand advocates are not necessarily professional influencers. Brian Seewald, svp of e-commerce at Express, said, "we have people with under 1,000 followers and we have people with 10,000 followers" in the program.
At the same time, new companies, like Luxlock, are offering ways for independent stylists and beauty professionals to earn commissions through live chats on a retailer's website. Those independent professionals recommend products to customers as they shop online, in a sense digitizing the role that floor workers play in luxury retail stores.
Both programs are bringing a sales-based commission model to independent or contract workers without social followings. Whereas previous brand ambassador programs, like Macy's Style Crew, the Sephora Squad and West Elm's influencer network, target bigger-name influencers, the newest additions to the retail space are betting that more intimate connections between customer and seller in e-commerce can drive purchases much more successfully.
"You're really taking this community of customers and giving them a chance to not just be customers but also have some skin in the game in terms of selling the brand," said Seewald.
The first incarnation of the Style Editors program is a pilot featuring 12 ambassadors, of which Seewald said they all share "a love of fashion." To drive customers to ambassadors' storefronts, Express is launching a line of products called Edition, which will only be available to buy through Style Editors. New Edition products will be dropped monthly.
"The Edition product is really meant to give this community commerce experience just a bit more exclusivity," said Seewald. Express also offers higher commission rates than any open-access affiliate program. Express said that its rates range between 10% and 25%, well above Amazon's affiliate program, through which affiliates earn between 1% and 10% on sales.
That storefront model, however, is only one way that retailers are using independent salespeople in e-commerce. Others are trying to embed salespeople into the purchasing process itself. Rather than curate products for a broader audience through their storefronts, these independent salespeople earn commissions through one-on-one online recommendations.
This week, a new software company called Luxlock launched out of beta, with partners like The Salon Project and CBD Beauty Counter. Through Luxlock, retail and beauty professionals — stylists, aestheticians and so on — guide customers through the online shopping process through a live chat.
At the bottom of each retailer website is a Luxlock button, through which new customers can begin chatting with a salesperson. In the chat, salespeople recommend products and help shoppers build an outfit; Luxlock tracks all of the purchases, and gives salespeople a percent of the sale.
Those salespeople might already work for a particular retailer, in which case they earn commissions according to that retailer's existing pay structure, or they might work as independent contractors, in which case they earn a flat 10% commission. Casey Golden, Luxlock's founder, said she wanted to get away from the digital storefront model, where "if you click over to [a salesperson's] storefront, you're shopping alone," she said. "We want you to be able to shop with somebody." And she said that model of simultaneous, commission-based shopping "could create a whole new digital talent workforce" in the future.
Especially during the pandemic, "we've got aestheticians and hairstylists that aren't going back in person, and they're going to start working remotely," she said. "They love the fact that now they have an option to work remotely because they never built a social presence in the first place" and can't leverage many existing Instagram followers for sales.
Overall, the result is an emerging economy of independent salespeople who, whether they are fans of a brand or independent professionals, are driving a growing share of e-commerce purchases. Looking ahead, Seewald did not disclose how many Style Editors he expected Express to recruit, saying that "we don't have it pegged to a certain number of style editors or a certain size of community."
But he did say that the program was a "key component" in the company's effort to hit $1 billion in e-commerce revenue.